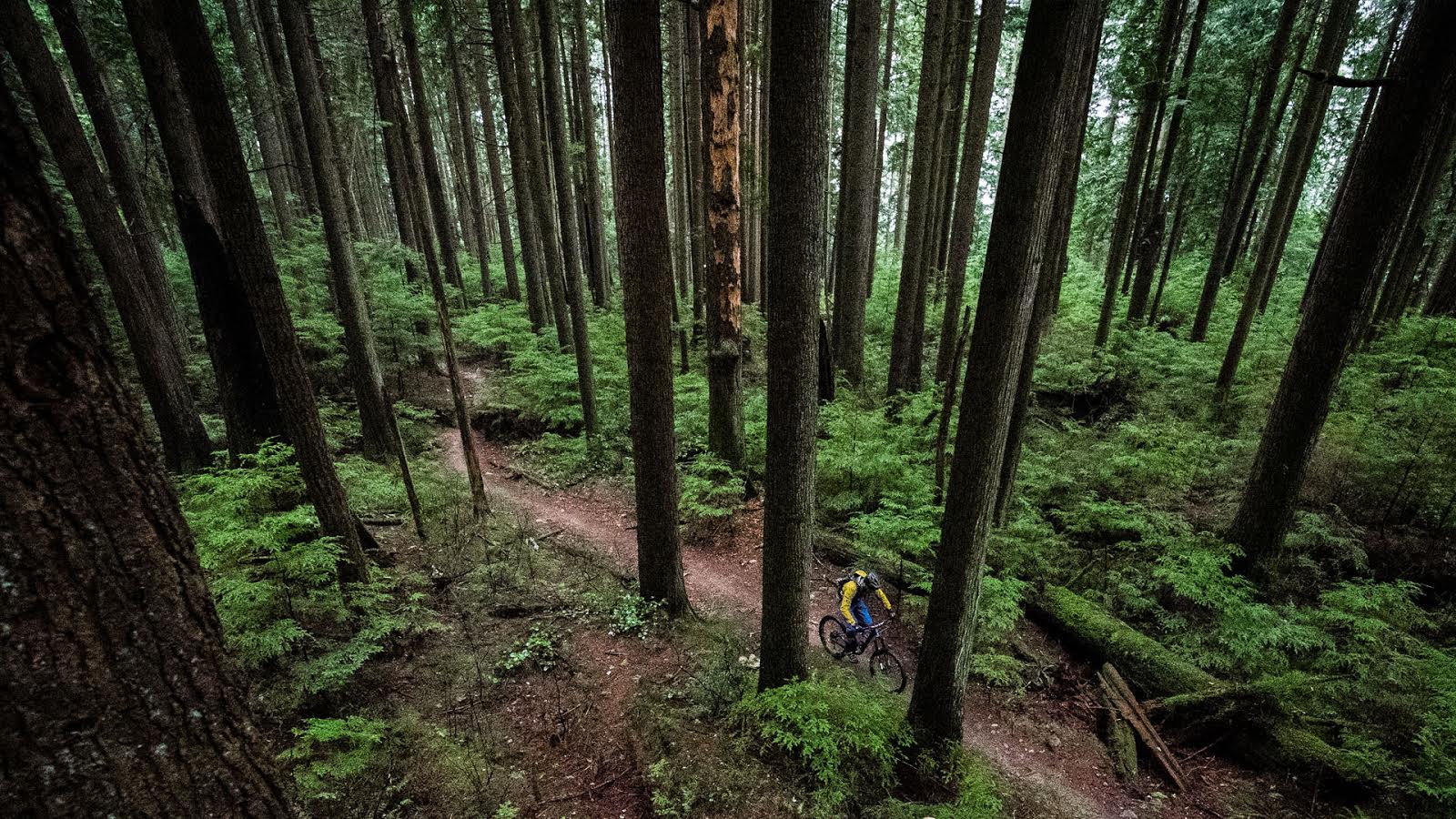 Interview – Joe Graney
It's no secret that the new Carbon Nomad has received overwhelmingly positive reviews since being unveiled in April.
 I was lucky enough to get my hands on a Nomad C a few months back and have been riding it since. I have raced the local XC and DH series, in addition to a trip across the province riding anything and everything I could throw at it. I even got the chance to tag along with the television series The Ride Guide (more to come on that later). The 6.3″ of travel has been perfect for the majority of the riding I do in the Sea to Sky corridor. It goes anywhere, and looks good doing it.
I managed to catch up with Santa Cruz Bikes' Joe Graney to ask a few quick questions about the Nomad C, working at Santa Cruz Bicycles, and the state of mountain biking. Here's what he had to say:
Who are you, and what's your gig at SCB?
I'm Joe Graney, and I work with the group of talented guys who take care of all the product development (from suspension development to machining and welding prototypes to the CAD analysis and documentation to the tooling and testing as well as paint colors and graphics), in addition to being responsible for the quality of the product. If your bike doesn't ride well, last a long time and look good doing it then you can blame me.
What bikes are in your quiver, and which did you ride last?
I've got a Blur LTc with ENVE wheels, and a Nomad C with ENVE wheels. The BLT is my go-to bike for most riding around the SF Bay area, and the Nomad is great for doing rougher riding, I use that in Downieville and the Tahoe area. I've also got a Santa Cruz Heckler tandem (we made only ten of them about 5 years ago), two Jackals (one old beater and a new one with belt drive), a V10c with ENVE wheels because thats the raddest bike ever made, a Swobo Folsom for a townie, and a couple other oddballs. I last rode a Blur TRc, about 30 minutes before writing this. The engineering department has one or two of most of the bikes built in various configurations so there's no shortage of bikes to ride.
How, in your opinion, has Santa Cruz Bikes managed to balance progressive designs, and maintain a grassroots loyalty? Is it just a question of making relevant changes infrequently rather than constant tweaking to sell bikes?
Santa Cruz's core values guide our decision making. Its about giving riders lots of options, being straightforward with what we're doing, and offering the best performing bikes there are. We're just bike geeks, and we apply ourselves because we get the first ones. Obviously we want to ride great bikes, so that's most of the motivation right there.
The NomadC seems to be catered towards "SuperD" style riders. Is the expansion SuperD riding and racing the next big thing in North America? Europe seems to think so.
SuperD is a fun format of racing, so I suspect we'll see more growth in the US, with more enthusiasm for events like Ashland and Downieville. SuperD is basically racing on an all-mountain bike, right?
Many companies are modding linkages (PUSH ind.), geometry, suspension setups, stack heights, and the list goes on. Does SCB actively take part in this process, or have you been more passive and allowed other companies to tinker as they choose?
Yeah, those guys are friends and checked in with us last year before going public with the links to make sure there was no hard feelings about it. We're all for stuff like that. The PUSH links make the frames more friendly to coil shocks, and 90% of riders opt for air on those bikes which is why the shock rates are the way they are, so its great for us to have aftermarket add-ons so people can adjust and tweak to meet their needs and preferences.
First it was steel, then aluminium and titanium, and now carbon. Is one frame material superior, or does each one have a place in MTB?
Don't forget wood.
…And bamboo. Closing Statements, shout outs, inspirational words to live by?
Ride fast take chances.
Cheers Joe.
---
Straightshotblog is a new site based out of Squamish, BC and will focus on the characters behind the scenes in the mountain bike industry in addition to trip and race reports, alongside other tidbits. First up, an interview with Santa Cruz Bikes' designer Joe Graney.
Straighshotblog was conceived and built by AJ Barlas, who is a web designer by trade and works 9-5 as an online marketer. AJ also directs the SORCA DH Series. Steve Li is a long time Sea to Sky local who has previously taken photos with Camp of Champions, and makes ends meet as a professional photographer. Joel Harwood has been guiding and coaching in the corridor for the better part of a decade, and quietly rides more than most could imagine.
---
If you have thoughts about Straightshot, the Nomad C, Joe or anything else, think them below.