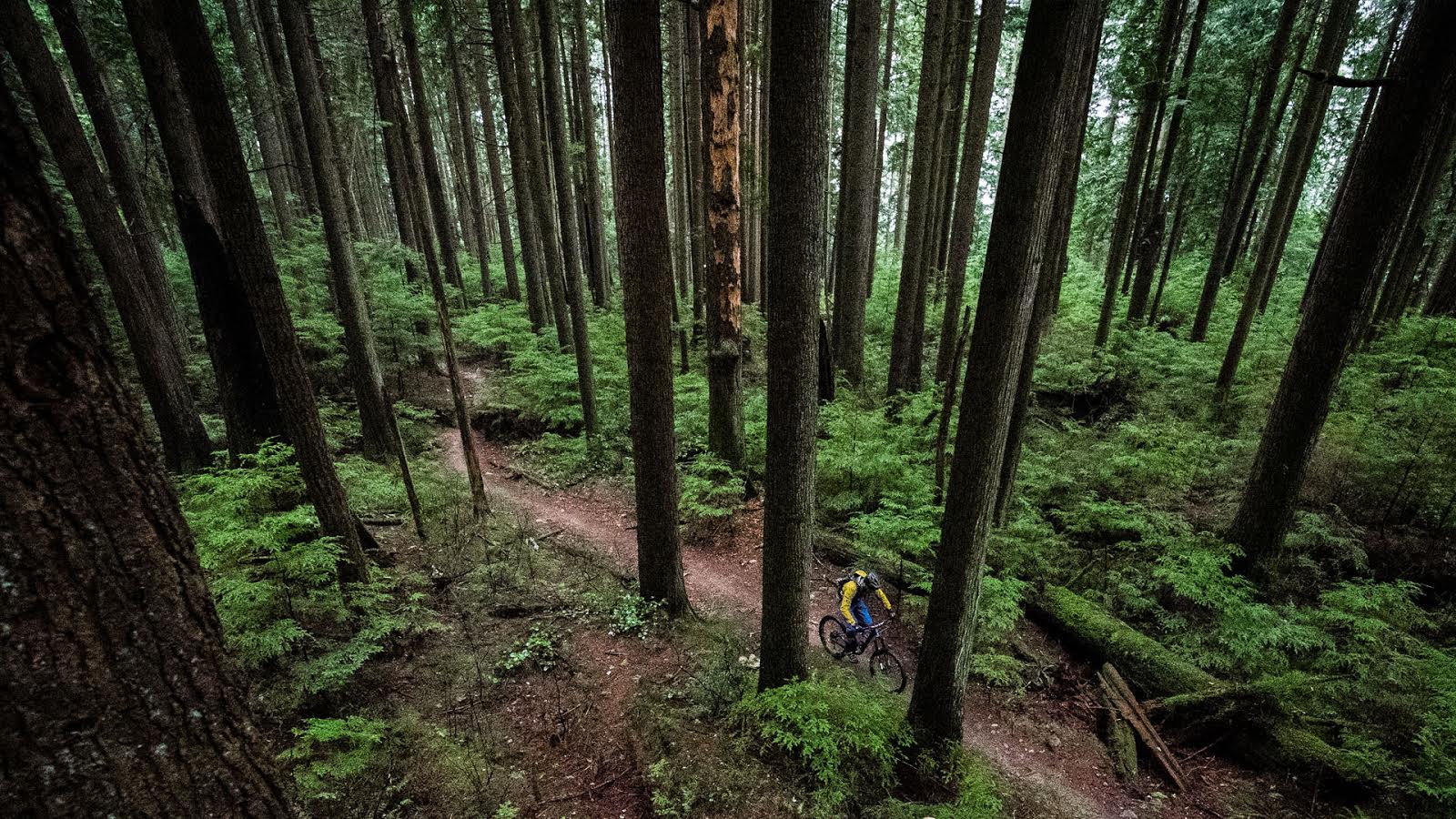 SheGNARnigans! On The Shore
The Shore? A word that came up 12hrs prior to the trip. I was all set for another day working on my new trail when this came up. Rumour had it that everyone was down to ride so I definitely couldn't turn it down. The Shore is such an awesome place to ride and has the history to go with it. Its not very often we all get the same days off so this day was pretty special, and things were sure to get rowdy.
We went there with two things  in mind; to have a family shred and to get those shots for episode three. Here are a few shots from the day.
  Our departure at 7am with the truck and the van.  Everyone was well awake and couldn't wait to get out and shred bikes even at this hour.
When we got there we decided Seymour would be the place to start, and we had the whole crew getting sendy and slashing berms on the first lap. With race bikes, all mountain bikes and even a slope bike, the different lines that were being taken ended up getting pretty painful. Not because of crashes but because off all the roost and dead bark flying around, it was only a matter of time before one dead stump had a wasp nest in it. Three of us got stung and I ended up getting the blame for the wasp attack. Sorry again team.
A few shuttles later we reached the bottom and noticed the lighting looked perfect for getting shots. We wanted to shoot a big hit but because we are not local we struggled to come up with ideas. I heard from a friend that the Toonie drop was close by so we didn't waste and time trying to find it. 

  Ollie went up against the infamous Toonie Drop and came up smiling.

I didn't have a clue what to expect  but when we finally found the damn thing I was so stoked. The landing didn't look the best and with my wheel situation I was worried it was going to explode.
Thankfully all went well and I was pleased it didn't blow up. We snapped two laps on the drop and packed up to hit Cypress, my favourite Mountain on the Shore.
Dusty, loose and baby heads best describe Cypress when it's dry. The trails are littered with big loose rocks (baby heads) and gnarly chutes to get the heart pumping. Things were getting pretty wild as soon as the lens came out and we snapped a killer roost shot, so watch out for that in episode three.
Towards the end of the day we were all still so stoked on how everything  turned out, and the footage we got was awesome. A few of us had a little moment as we looked over the ocean towards the orange mountains.
Friends, bikes and technology to capture this perfect day. Job done.
Ollie Jones NSMB, SheGNARnigans
---
Ollie is doing a great job working his way onto the nsmb.com team. His ragged riding style and perpetual smile seem to make him a good fit. Comments, curses and cute comments this way…