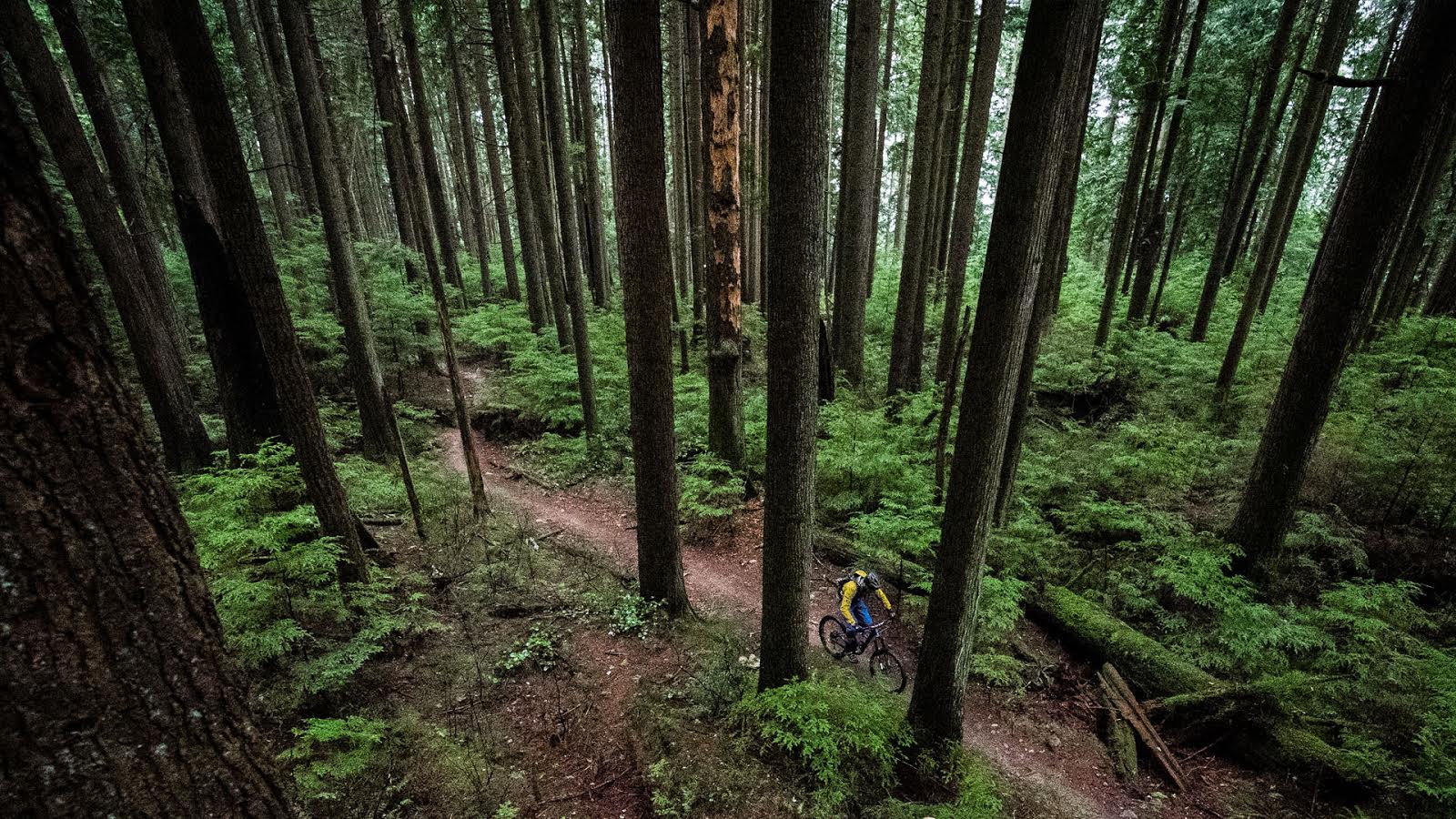 Gear Shots #73
Ragley Bagger 288
Ragley is a relatively new UK based company that produces a diverse selection of frames and branded components. The steel Bagger 228 frame – named after an awesomely huge earth shredding excavator – is the most aggressive hardtail of the bunch, with geometry designed around a 160mm fork. Because hardtail headangles steepen under sag, Ragley lists the Bagger geometry based on a 160mm fork sagged at 25%. Headangle thusly sits at 67º, and seat tube is 74º (for my 18″ frame; angle varies by size). For reference, the unsagged head angle is 64.9º; it's a decidedly slack thing. BB height is a hair under 13″, chainstays are 16.73″, and toptube lengths run on the longer side, with the intention of running short stems. My frame has a 23.5″ top tube. The tubeset is a mix of custom internally and externally butted chromoly. Weight is 5.8lbs, and MSRP is $574.99
  Dropped top tube for a bit of additional stand over clearance. Check out my rustic fence.


  Burly boxed gusset reinforces a 44mm head tube which accommodates every steerer so far conceived of whilst maintaining a relatively lithe profile.
  Seatstays uses a gusset reinforcement plate rather than the conventional cross tube which provides added tire clearance.The frame is littered with bolt on cable guide mounts allowing a bit of cable routing flexibility, including running the brake line down the top or down tube, and adding a dropper seatpost remote.
  ICGS05 chainguide mount and the neat 'Three Finger' chainstay forging.


  This chainstay detail is cool enough to warrant another picture. That's a 73mm bb.


  Seatstay is curved to clear the nicely tucked away chainstay mounted brake. I'll speculate that the curved stays might also provide a bit more vertical compliance – like the Jeff Jones spaceframes. The frame ships with 10mm quick release DMR Swopout dropouts, though you can swap them for 12mm bolt though axle or Maxle compatible units should you require burlier options.

My goal for this frame build was to explore a balance of value, light weight, performance, durability, and versatility in what might be described as an aggressive all mountain bike, if one likes to use such nomenclature. To that end, I was looking for a hardtail with appropriate geometry that could replace a mid travel bike – at a cheaper price point. The Bagger ticked more boxes than anything else I could find, so I decided to give it a go. I haven't been on a hardtail for a few years, so I was curious – if not a bit wary – about how this would handle trails I've grown accustomed to ripping on big squishy bikes. Yes, I fear the punishment. Keep watching this space for an upcoming ride report.
Nukeproof Components
Nukeproof is a name some of you oldtimers might remember; the original US based company built some trick components and titanium frames back in the 90's. I used to lust after their carbon shelled hubs. (locals may also remember when the name was co-opted by Airbomb -Ed.) The current incarnation now resides in the UK but similarly produces a selection of performance frames and components, albeit more value oriented. I received a selection of bits in my Ragley frame box to check out; lets have a look.
Electron Pedals
  Space age pedals brought to you by the modern miracle of plastics.

These nylon composite pedals have appeared under a few different labels this season. The concept – light, low profile, durable, and inexpensive – is great. The parallelogram platform is a nice substantial size – 98mm wide x 95mm, and thin – 17mm at the thickest. There's 6 replaceable pins per side and the chromoly axle spins on sealed bearings with lip seals at the pedal body. Weight is 346g for the pair, and they come in three flavours: yellow, black and white. MSRP is $58.99.
Warhead Bar
  Cropped bar ends to save pixels; we're all about economy here. Envision yards of tubing; it's really long.
Warhead bars are available in a veritable plethora of options: flat, 20mm or 38mm rises, 760mm or 800mm widths, and three finishes: silver, black and yellow. Sure to please any physiological or aesthetic requirements. Both bars have a 9* back sweep; the risers have a 6* upsweep. My 800mm flat bar weighs 323g. MSRP $74.99.
Warhead Headset
  Guess the number of 'Nukeproof's appearing in the above photo and win a prize.

This hard anodized aluminum headset uses angular contact sealed bearings and comes in a impressive array of fitment variations – 10 in total (yay for bike industry standardization). Included are 1-1/8″, 1.5″ and tapered steertube fitments, in a variety of headtube size and zero stack options. Included is the first full 1.5″ steerer for 44mm headtube headset – which, incidentally, I needed for my first incarnation Bagger build. Looks like they've got every possible combination covered. This one weighs 175g as pictured with star nut and top cap. Black is the only colour option. MSRP $74.99.
Warhead Stem

  What's to say? It's a stem. Bask in it's stemmy glory.

The Warhead stem is a svelte, no nonsense little thing, with nicely radiused knee friendly contours. It's intended for a variety of applications, from dh to trailbike, and is available in 50mm, 60mm & 70mm lengths, all with 5* rise. Colours are silver, black and yellow. My 50mm example weighs 171g. MSRP $81.99.
All these components will be tossed on the Bagger to face scrutiny in an upcoming review – stay tuned. If you're interested in tracking down Nukeproof or Ragley hardware, Hotlines is the international distributor.
---
Any of this gear light a fire in your furnace? Put some perk in your pecker? Questions for Perry? Send it…