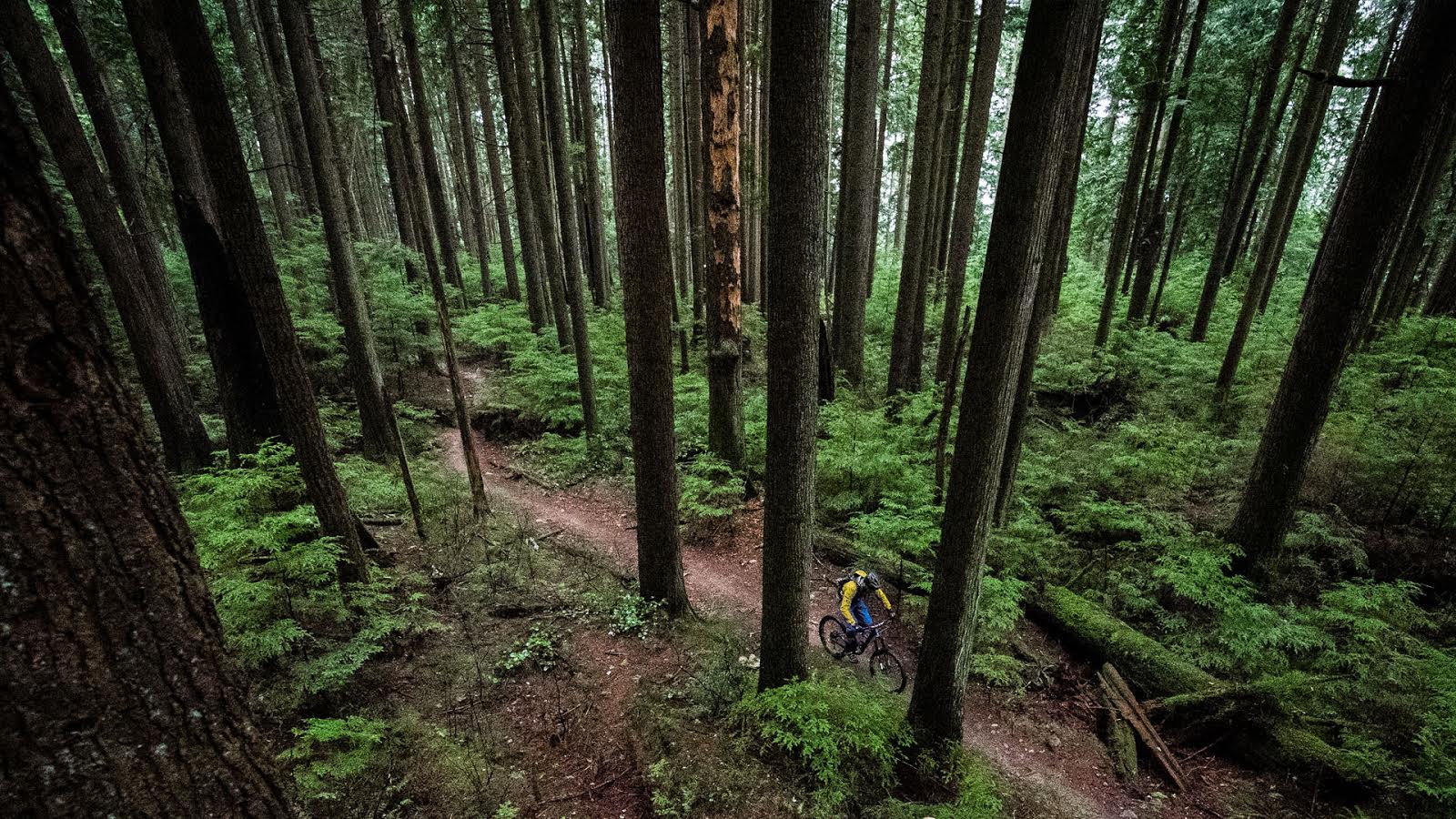 Vid/Ride Yeti SB66/95
Walking into the Outdoor Demo we had a wish list of bikes that we wanted to ride. The list was formulated after reading the comments of our readers and then letting our blood thirsty love lust run wild. The SB-66 was way down on the list because we simply didn't think there was going to be one to actually ride. However, when the Yeti tent came into view and there were bursting racks of bicycles at our disposal it would have been madness to not make the Yeti the first bike we rode.
The SB-66 (which stands for Super Bike, 26 inch wheel, 6 inches of travel) is Yeti's latest, and in my opinion, best attempt at the All Bikes To All Men kind of bike. This is a radical and brand new bike for Yeti which was designed from the ground up and centres around the new Switch suspension platform.
Luckily we shot some video that explains the Switch suspension technology but here is my attempt to lyricize the magic technology. The Switch platform is effectively a single pivot that moves around an eccentric, rotating pivot location. This allows the rear axle to move both back and forwards as well as up and down to give a greater range of suspension movement over a variety of trail obstacles. It also changes the suspension curve throughout it's movement allowing for an uncompromising suspension platform that is designed to work well on the full symphony of suspension shenanigans, from small bump compliance to big bump absorption.
You would be forgiven for thinking that the most stand out part of this bike is the ingenious swiveling, rotating, spinning, turning pivot magic/technology. Of course, that is a stand-out feature of the bike but what impressed me was Yeti's approach at building a bike that doesn't miss a trick in any department.
The SB-66 has an aluminum frame (carbon fibre frames are almost ready and will ship in the new year. Start saving because they are the sexiest frame I have ever seen since the Ibis Mojo-HD) with a tapered head tube, a splined bottom bracket shell with removable ISCG 03 and 05 tabs (a simple and ingenious touch), dropouts that can accommodate either a 135mm QR or 142mm thru-axle, internal cable routing on the rear triangle and direct mount front derailleur. The frame weighs in at 3.1 kg.
But wait one moment and take the time to read that last paragraph back to yourself again. That's right, it covers many of the little details that some other bikes in this category still miss out on. It is a modern bike that is aimed at squeezing the most fun out of the downhill sections of trail.
This is echoed in the geometry and lay out, which as Chris Conroy told us, was "based around the kind of riding we like doing, which is orientated towards the gravity side of things but not so much that we aren't scared of pedaling a long way to enjoy as much down as we can". The SB-66 is really built around a modern cockpit, which has a shorter stem and wider bars. The bike itself has a long top tube which allows a stable centre for riding in an attacking neutral position or when driving weight to the front wheel. It is relatively slack (67º with a 150mm fork) giving confidence through steep, rugged terrain and for when the throttle gets opened up. Although not quite as low slung at the BB or as short in the stays as, say, a Specialized FSR Stumpjumper Evo, it is still very much in the business of putting the rider in a modern, fast, aggressive position.
Our test bike had 150mm Fox 32 Floats up front, but Yeti are fully prepared that some riders will prefer to put a much stiffer 36 or Lyric up front. Consequently, Yeti have worked at making sure that the geometry is just as poised with either fork. Our 32 equipped test bike gave a slightly lower bike that loved to be aggressively thrown into corners and allowed faster, nippier handling than a 160mm fork might allow. However, with the confidence and speed that this bike allows I would opt for a sturdier fork any day and perhaps have the travel internally decreased to the 150mm setting. This way you would have the slightly quicker handling combined with a fork that gave you the stiffness and strength to really get the bike into some fun situations.
The frame felt very stiff and agile, and positively begged to be thrown around and treated with a firm hand. It moved with lightening efficiency when pedals were stomped out of corners and when pushed and pulled over the rocky terrain of Boulder Canyon. However, our test loop was not enough time to be able to be able to decipher to what degree the Switch suspension had a hand in making this bike so lively and fast. I was too busy enjoying the stiffness of the frame and the inspired numbers in the geometry.
Whilst testing the SB-66 we also took out a Yeti SB-95, the 29 inch wheeled, five inch travel version of the SB-66. I didn't get much time aboard the larger wheeled brother but we did make Fergs try it out.
Fergs' comments: I popped my 29er cherry with the SB-95, so I can't compare it to any other 29er. My impressions during the ride were a mix of enjoying the ease of rolling over some of the terrain (that would have hung me up at the same speed on a 26″ set of wheels), great climbing ability, a bit of a twitchy front-end (it's 68.5 degrees), slipping on corners (my own fault) and generally a bit sketchy. The extra room in the ride height was definitely noticeable. I need to spend significantly more time on a 29er (any 29er) to get a better feel for the big wheels. I'm willing to bet the SB95 was just as good as any other 29er for an introductory ride. I wasn't a fan of the new Shimano deore XT brakes that the bike was equipped with. They have a very peculiar snap-to-engage feeling at the beginning of the blade stroke that makes it very difficult to modulate into the braking power.
---
Yeti doesn't have much representation north of the border at this time – and that's a shame. The bikes for 2012 look amazing. Are you looking to join the Yeti tribe?