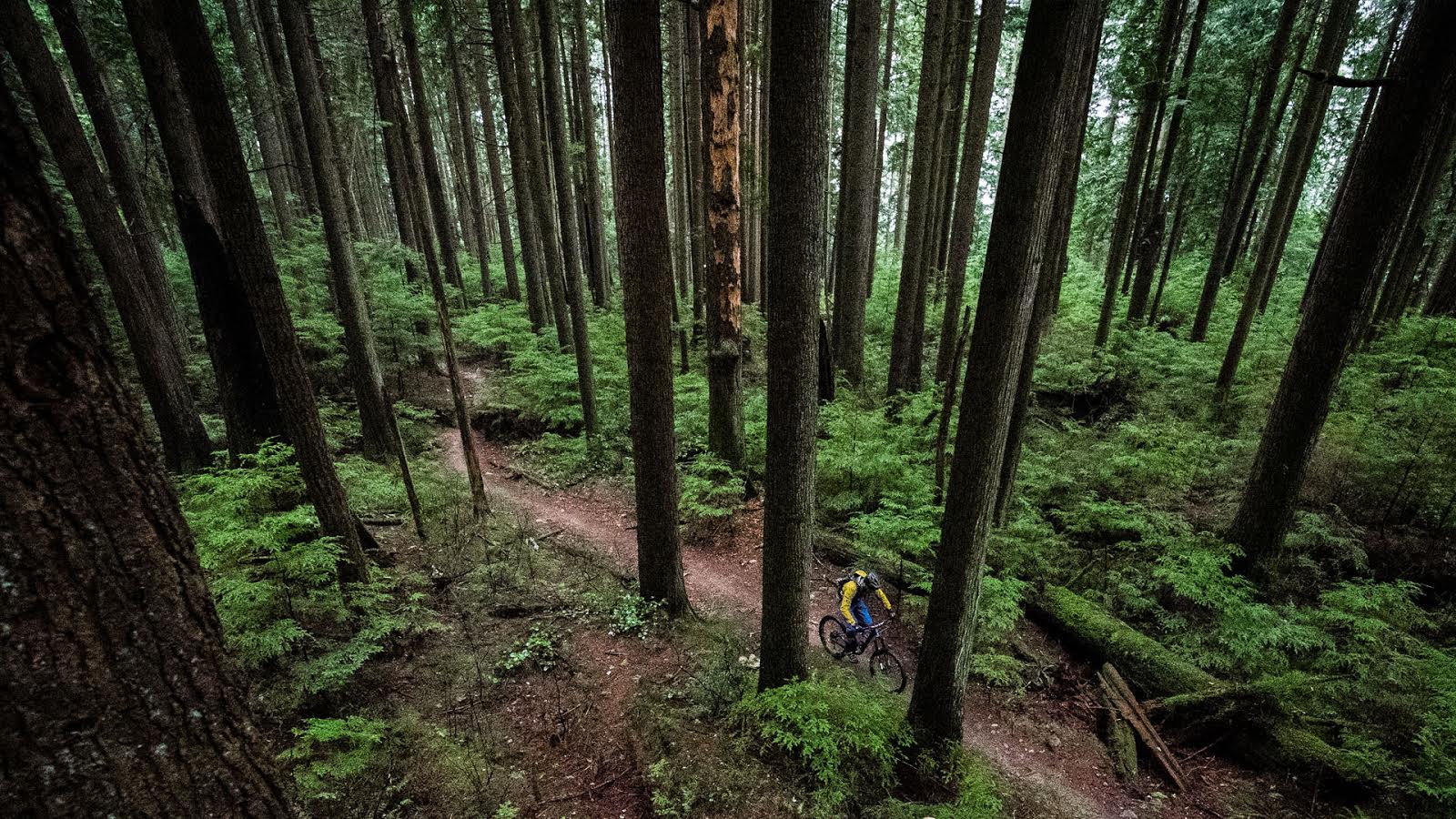 Interbike's Final Day
I can't remember actually being drunk at Interbike. However, I do know that I was intoxicated one hundred percent of the time. There was not a moment where a drink wasn't in hand, on it's way to my hand or where my blood stream wasn't pumping alcohol around my body from earlier episodes. And so this will be the first report of Interbike where I am not under the influence of the warming glow of a beer fleece. Which might be a shame, because as the poet A.E Housman once wrote, "Malt does more than Milton can to justify God's ways to man".
As I sit and type this out, Twitter updates are pouring in about people being overjoyed to be out of Interbike and Las Vegas. But why? Most of the moaners weren't there for any more reason than to sign a few posters, pick up a new wristwatch sponsor and get loaded with their bros. And what do they complain about? They are feeling a little rough from partying like rockstars, they spent too much money on having delectable creatures bounce their little bottom and big bosom on their lap, it was a little warm outside, the air conditioning was a little chilly inside, they were forced to meet and talk to a few hundred happy, friendly people each day, and they didn't get much sleep. Oh my, what a hard life! Their three to five days of torture make the time Terry Waite spent captive in Lebanon seem like a four year cruise holiday.
What's not to like about Las Vegas? Sure, nothing is real and everything is a facade. It's true that everything is false and everything false is truly yours. It is here that abnormality is the norm and to be normal is to be abnormal.
What is not to like about that? It's an escape pod from the life that you have chosen to live within each day. Enjoy it while you can, live a little and try something different because your life is waiting for you at home with a hot water bottle and a hot chocolate, but for now take a look at what you have there: A never emptying glass of happy juice and a town full of possibilities at your disposal. Cheque please!
Samuel Johnson said that "When a man is tired of London he is tired of life" but I think we could adapt that quote to Las Vegas, When a man is tired of Las Vegas, then he is probably been there for about five days.
Las Vegas has a limited shelf life because it is an overdose of reality, hyperreality and super surreal regularity. It is too much to deal with for too long because it is so good it can hurt. Everything is turned up to eleven on the volume and the foot is flat to the floor, which is a tiring exercise when everyday life is usually a Sunday cruise in the countryside in comparison.
It's not a bad place, it's the things people choose to do there that are bad for them. And no matter where they are, those people will never be able to escape from themselves and their ability to make a mess.
Of course, my opinion is based on my own experience, which thankfully was bolstered and shared with the top notch newssteam of nsmb.com.
—-
Bikes

  The Rocky Mountain Element 29er. The Element is a genre boundary crossing bike that has really proven itself, so Rocky Mountain wanted to add a 29er model to the arsenal. The first year it will be available in aluminum but carbon is coming. It has 100mm travel in the rear and possesses a special Rock Shox Revelation that is travel adjust from 90-120mm so that you can rally this bike and then pop it up to ease back the HA when necessary. With any luck we will be testing this bike this winter on the proving grounds of the North Shore.

The 'regular' Element is a terrific bike that is quick and playful, something that not many "xc race bikes" can brag. This Element 70 has just the best paint job. Murdered out rattle can matte black.
Bits

  Gravity now make an angle adjust headset called the Orbit Option. Unlike the Cane Creek there is no gimble but rather an angular contact bearing with a radius cut to it. It comes in 1.5, 50/55, 50/62 headset sizes and in three different degrees of opportunity: .5°, 1°, 1.5°. It is in stock right now. Price? Errr…the dog ate my homework.

  Graham Agassiz and Thomas Vanderham are the new Sombrio shoe athletes (Oakley is apparently leaving mountain biking). The Sombrio shoes will begin shipping in March.

  Freeload racks are from New Zealand and are more than just pannier racks for bikes. Well, actually that is exactly what they are, but what I mean is that what they will allow you to do more and more and more. They can be fitted (in minutes) to any bike, suspension or not, on the rear or on the forks and can allow you to share the load. I have been using mine since February for some longer rides and overnighters. Whereas some companions have been riding with giant backpacks that leave them unable to swing their bike around on the singletrack and give them crippling back problems, I have been happy to shralp and shred the singletrack. freeload.co.nz This isn't my bike on the stand, but it looks just like it.

  The North Face are here and are coming on strong. We visited the stand to have a chat to find out more but we couldn't get much out of the people on the stand except that we couldn't film or shoot photos. A big shame. Thankfully there were a couple of signs dotted about to help inform us. If the North Face marketing department have got over their hangovers then we would love to hear more about your impressive looking range.

  Acros hydraulic drivetrain? $2000 for the whole thing. Looks nice. Will we see Shimano or Sram get into this? We know there is a Shimano electronic system doing the rounds already.

  Sram X5. Perhaps most people want to hear about X0 and other exotic creatures but the X5 has had some tidy upgrades that might interest you. X5 has been around for a while but now goes 10 speed, meaning all Sram MTB groupsets are ten speed. Even more so, X5 is 2×10 which shows Sram's commitment to it. But before you bemoan the loss of nine speed because of it's…it's…well, whatever you think nine speed was better than 10 speed for, consider that X5 is the groupset that will be present on $1200-$1300 bikes; The kind of bikes that is considered entry level. 2×10 is a lot easier to digest for beginners because it is just 'easier' and 'harder', rather than 'easiest', 'a bit harder', 'a lot harder'.
It will also be available in all the gearing combos that other Sram groupsets have (36-22, 38-24, 39-26, 42-28) which cover all ranges of riding from 29ering to easy turning to high velocity cranking. Another point to add is that now the spiders on Sram cranks are replaceable so if you want to change up your gearing then rather than buy a whole new crankset you can just buy the spider and ring combo. The cost for a new gearing combo is $125 which is hardly prohibitive. Nice.

  The lever gets some boost in the form of aluminum up shift lever rather than just plastic, but is not match maker compatible. The rear derailleur looks like it is made of sturdy materials (aluminum cage as well) rather than wet spaghetti and comes in short, medium and long cage options. Also the cassette comes with an aluminum carrier which holds steel rings rather than plated steel rings throughout. This makes it lighter and less prone to holding muck and gunk.
All in all the X5 is a very mature and sophisticated option now. Downsides? Well now there's no excuse for riding chainless when your mech goes pop and rent is due.

  For that one guy that still loves Gripshift, it was confirmed that Sram are working on getting a ten speed XO gripshift to market pretty soon. At the moment it is a BlackBox development product so there is absolutely no way anyone at Sram could talk about price, weight, or shipping date.

  Reverb…what more needs to be said? It's finally given us a working dropper seat post and for that we are thankful. However, Sram haven't stopped there and are making it even better. The Reverb 2 has a longer, stronger collar at the hose/seat junction to prevent those work stand breakages. It is also available in 100mm and 125mm movements now so that if you are a short arse you don't have to get catapulted off your seat every time you pop it up.  Oh, and it comes in black and silver collar options now. Note the Chromag Lynx DT saddle in b-b-blue.
Oh, I almost forgot to add. Sram are releasing a Stealth Reverb which routs internally. It is only available for Scott and Trek OEM for the first year (2012 models) but after that it will be a free for all. Huh, you heard all that before? Really? Where? Oh, I suppose the Stealth Reverb must be a pretty big deal already. I better get to the back of the queue. Bloody hell! The queue is massive already! It's gonna be a long wait.
Bobs

  These are Ferg's legs spinning at some rate of knots. He was testing out a power meter that is in the pedals! Mini-technology from Garmin Vertex.

  However, just next door we saw there was a power output challenge going on. there were lots of smooth limbed roadies taking it very seriously and our competitive gene started fighting with the hangover, so much so that we just had to have a go.

 I went first and managed to pump the pins into the KiloWatt Club, then Fergs joined in and slid into the club. Eric Stobin at the booth was loving the fact that a bunch of "freeriders" were hammering the roadies. We didn't have the heart to tell him that Fergs and I probably ride bikes way more often than a lot of people that own rollers and we are not "freeriders".

  Then it was Matt's go. He had never even sat on a road bike before but with Mark Weir now watching he was determined to not let nsmb down. He gave a valiant try but couldn't do it first time. He wasn't one to be beaten easily and stayed on the bike for another attempt. Unfortunately this was more exertion than his body could handle and the week of late nights and early drinking came back to haunt him. There is nothing worse than being indoors and having to find a quiet place to purge but Matt found a way.

  The camera doesn't quite show it but Matt was the same colour as this truck at this point. Here you can see him looking for a quiet place to empty himself.

  Ever being shouted at by Stacey Kohut? Ever wanted to even the score with him? Then this piece of engineering mastery is what you need.

  Look at the thingys that allow the other thingys to move and do spinny things at the same time.

  A guy on this stand saw us gawping at this thing and asked us if we knew what we were looking at. Yes I replied, then turned away before having five minutes of my life wasted.

  Ok, so it worked with peanut butter and jelly, and peanut butter and chocolate, but it won't work if you inseminate a skateboard with a bicycle. The Sbyke.

A one wheeled Segway type machine. Did you hear that the owner of Segway plummeted off a cliff to his death on a Segway last year? I didn't have the heart to tell the proprietor that sorry tale, but now I feel guilty that I didn't warn them.
Boobs


  Matt "Playa" Dennison spreading his wings.

  The cleverest girls in the basement.
---
Poor Fergs has been demoted by Matt.  When he wasn't talking on the porecelain telephone he was an able poser. Do you like Vegas or do you complain about it? Anything above for your riding needs? Praise, complain or preach here…