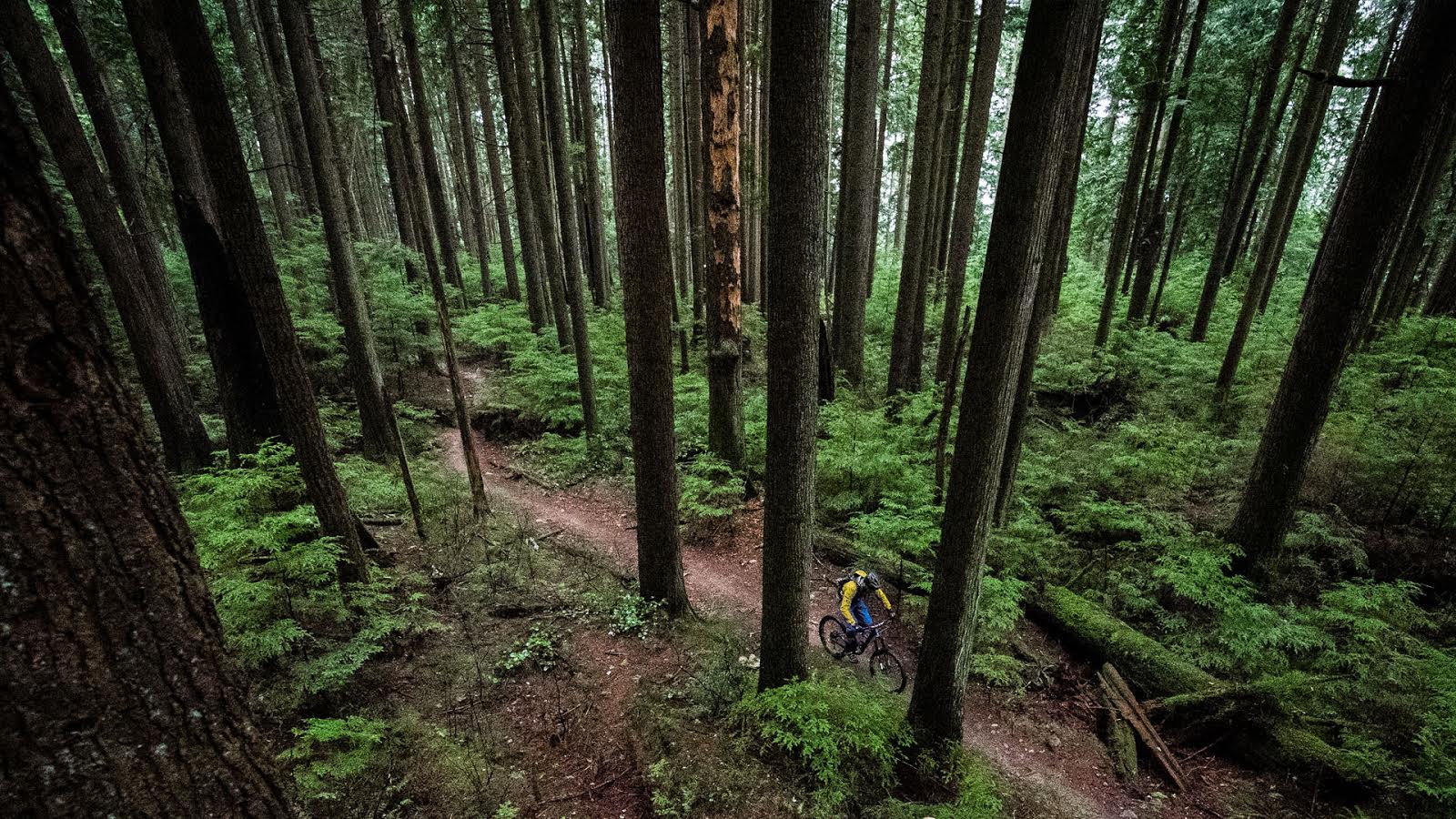 Backcountry North Shore Styles
There are many reasons why I love living in North Vancouver-the riding, the people, and of course, the unlimited access to a world class outdoor play ground. The simple fact that I can pedal from my front door, and within minutes, be shredding one some of the world's best single track, DH runs, and all around gnarly trails, truly embodies why I love the Shore.   
With that in mind, Trevor (or the Bone) and I set out to explore of some of North Vancouver's epic backcountry, and we were stoked with what we found. Buckle up and enjoy a few pictures from our little backcountry adventure, North Van styles …
   Post climb with the Bone on a beautiful North Shore day. Our particular route started with an hour and a quarter pedal up, followed by a 40 minute hike with our bikes on our backs while scaling some very steep and rugged terrain.  It's a hell of a work out!
  Not sure what animal this was from, but rest assured it was bigger than I, and by the looks of it well feed.
  What's a 40 minute hike with the bike on your back without rope pull section?   

  Bone leading the charge through some remote North Shore terrain.
    This picture is a testament to the late and unusually harsh winter we had this year. This was taken in mid-August and there was no shortage of the devils dandruff impeding our way. 

  Bike Mag eat your heart out. I'm going to submit this shot of Bone to the North Shore Seniors Digest Weekly. Bone will be the envy of our North Shore seniors' population!
  When I look at this picture a classic scene from Rocky comes to mind. Mr. Rocky Balboa is running up the steps of the Philadelphia Museum of Art in his matching grey circa 1982 tracksuit and upon reaching the summit he raises his hands in victory. Just sub Bone for Rocky, and the North Van backcountry for Philly, and we basically recreated true cinematic gold.
  The end game – a few thousand feet above sea level in North Vancouver's backcountry. Again, this is why I love the North Shore of Vancouver!
---
There's gold to be found when you explore beyond the beaten path – but be safe out there. Have you ridden this route? Hoping to do some exploring this fall? Tell it here…