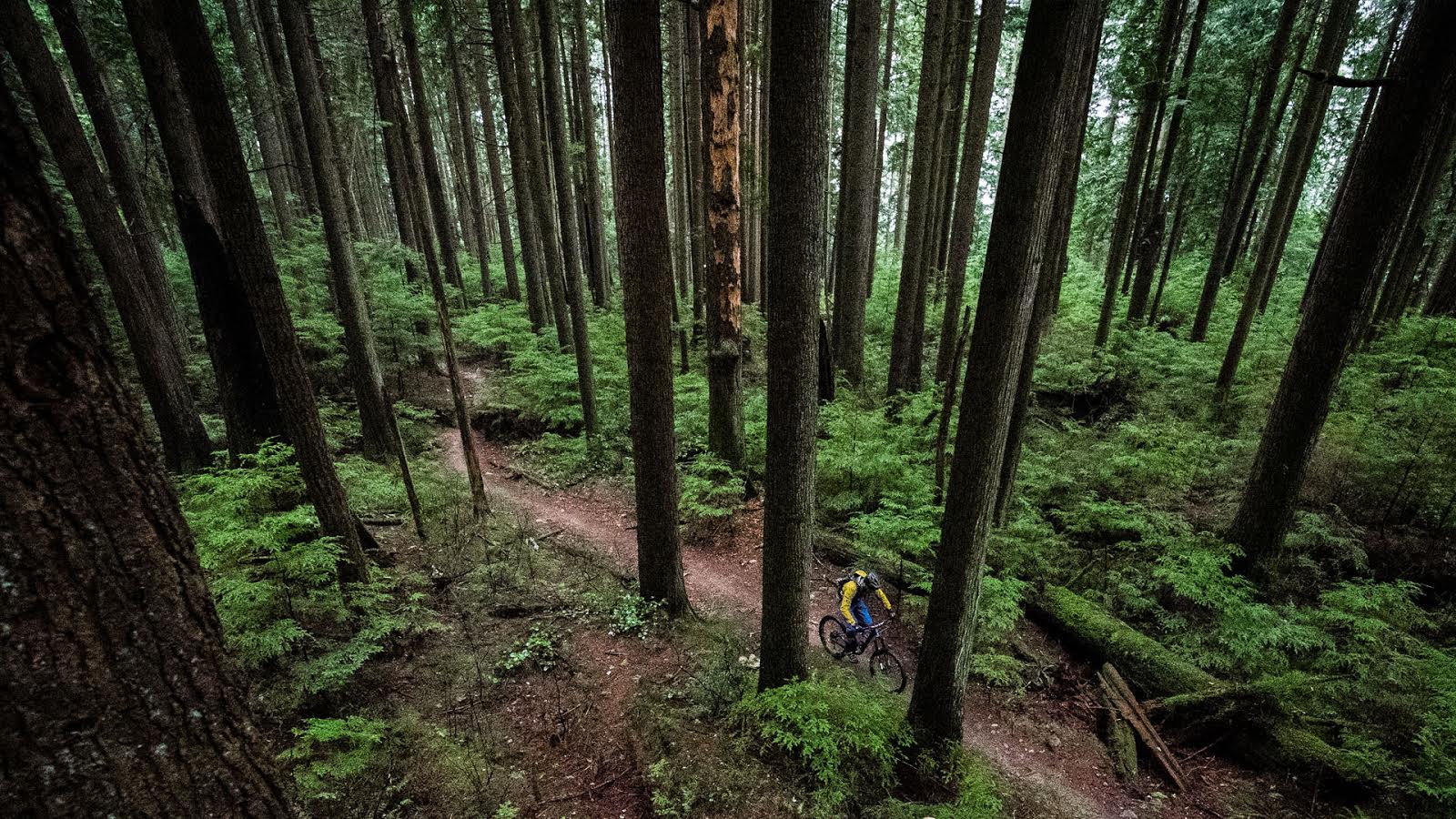 Planes, Trains and Automobiles
To deliver both a unique and epic adventure is the role of any passionate guide. When you're out there living your dream and delivering experiential education to those on the adventure, it's important to not overlook any aspect of  the trip, including travel. Over here in Switzerland, Big Mountain Bike Adventures' Alpenrock DH trip is a real "planes, trains, and automobiles" experience. In between riding the most gigantic and thrilling descents imaginable, you get a real sense of European authenticity with all the trains, funiculars, gondolas, tramways, and auto routes we take.
  Crans Montana is  Kona Bike Park of Europe and has the Alpine equivalent to B-Line, and I love B-Line. Photo by Alex Ganster
   
Riding in Crans Montana is beyond perfection. The resort is way up in the alpine, and offers spectacular views out towards the Matterhorn, Mont Blanc, and the Rhone Valley. It's a posh ski town located well above the valley bottom town of Sierre, that can be accessed by either funicular train or by car. By taking the funicular railway, and leaving your vehicle in Sierre, you provide yourself with one last massive descent at the end of your day! Just this week we rode from the top of Crans Montana Bike Park to Sierre, and then went for a swim in Lac de Geronde! Anyone who knows me has heard me dream aloud, "Wouldn't it be amazing if all descents ended at a lake?" Fortunately for my Swiss clients, lots of ours do!
  Check this piece of singletrack. Guess what? It doesn't end any time soon! Photo by Stephen Matthews

  The rocky descents of Zermatt epitomize big mountain, alpine freeride. Photo by Chris Winter
   
Zermatt is a town that needs no introduction. World famous for it's hiking and mountaineering, the zone features hundreds of kilometres of buff singletrack! Waking up at the foot of the Matterhorn and Gornergletscher holds its own in terms of unique experiences as well. The trails are accessed using a variety of lifts, with the most impressive being the Gornergrat Bahn, a funicular railway that takes you to a peak of 3089m from Zermatt (1620m)! One of the biggest descents we do from the whole trip reaches from the Rothorn (3103m) tramway to Tasch (1450m).
  It's hard to even notice the jetlag of coming to Europe, when you have 9 days if Swiss descents ahead of you! Photo by Stephen Matthews
  All aboard! Let's get up to Zermatt and log some serious descents! Photo by Stephen Matthews
   
This week's group got a taste of all kinds of travel. We had clients from Canada, The United States, a Canadian who came from Kandahar on a vacation from serving in the military! Everyone came from a different background, but managed to share at least one thing in common, the passion for adventure travel on a mountain bike
Check out the Contour HD film from Zermatt and Crans Montana this week:

---
Stephen Matthews; AIRprentice winner, International Man of Mystery, Mountain Guide. He's got it dialled. Send him some love (or whatever you've got) here…