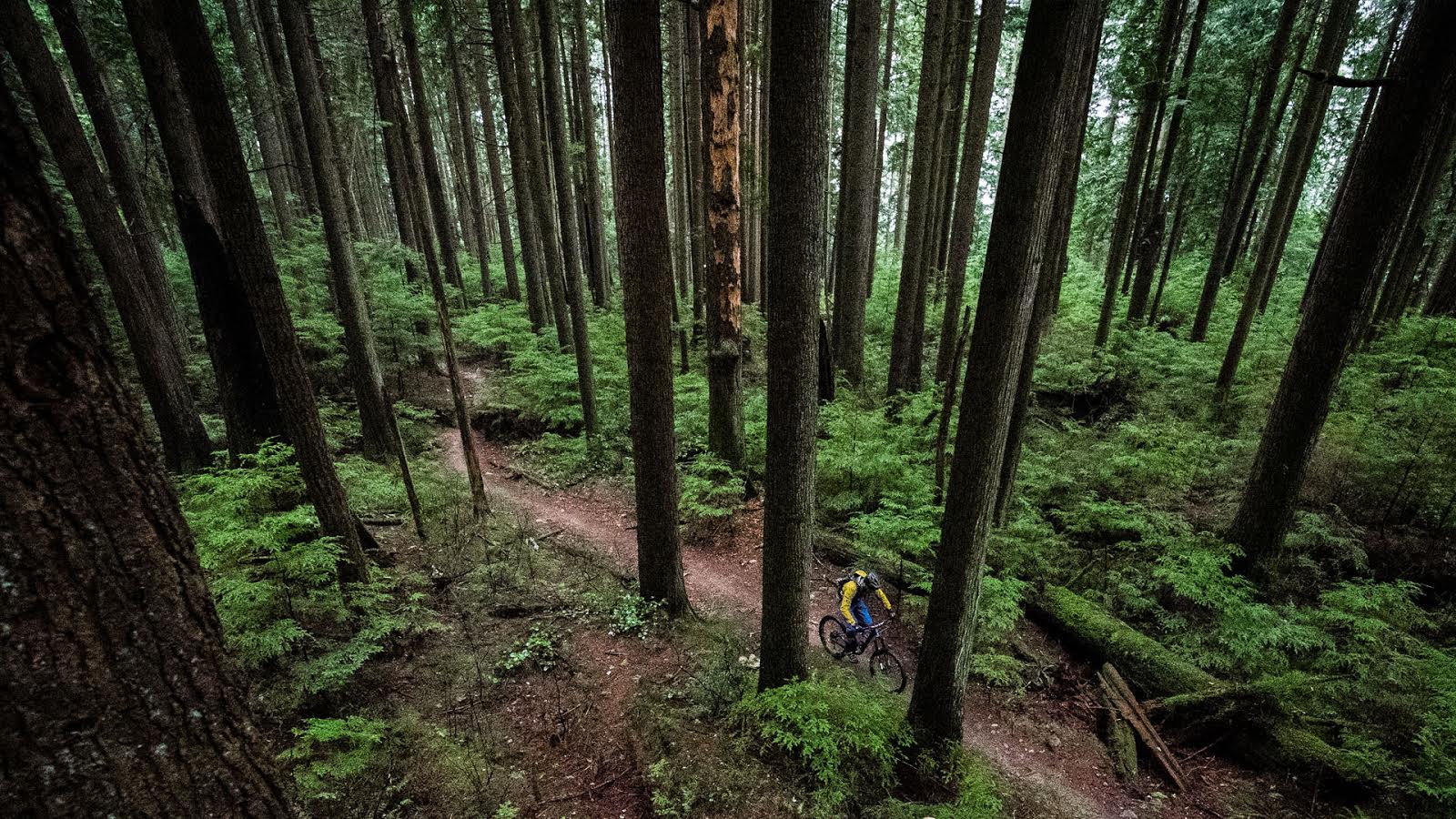 Monster/Specialized to Make DH History
MORGAN HILL, California (August 31, 2011) – Heading into Champery, Switzerland, for the UCI World Championships, the Monster Energy/Specialized downhill team of Sam Hill, Troy Brosnan and Brendan Fairclough, is focused on victories and podium finishes. The team enters Champery with numerous elite wins under their belt from the 2011 season. And, team riders Sam Hill and Troy Brosnan attempt to repeat as World Champions.
Specialized's racing history goes back to the first World Championships in 1991, where Ned Overend won the inaugural Cross-Country championship. On the Downhill racing side, Specialized's World Championships representation has included iconic riders like Shaun Palmer, Kirt Voreis, Kyle Strait, Jason McRoy, and most recently the superstars of the Monster Energy/Specialized crew.
During the 2009 Crankworx Festival in Whistler, B.C., World Champion Sam Hill was impressed with fellow young Aussie Troy Brosnan's riding, and was the catalyst for signing him to the Monster Energy/Specialized Downhill team for the 2010 season. As the fastest rider in the world himself, Hill has a good eye for talent. Brosnan has flourished in his opportunity with the team, and can make history by joining the elite company of racers, which includes his teammate Hill, to repeat as junior division World Champions in back-to-back seasons.
The Monster Energy/Specialized team competes on the world's most demanding racecourses, so equipment choice is critical. The Specialized Demo 8 is the perfect weapon, and has already proven itself as a World-Championship-winning machine.
Sam Hill (Australia) Racing the Project Black Demo 8 – Despite missing nearly the entire 2011 World Cup season from injury, Sam is never a rider you can rule out for a World Championship victory. He missed the majority of the 2010 season with a knee injury, yet returned at the end of the year to win his fifth World title. Early this season Hill suffered a shoulder injury, but is making his post-surgery comeback in Champery to defend his World Championship jersey.
"I'm really looking forward to making a return to racing in Champery," says Hill. "I have been doing everything I can to be fit and healthy for the World Champs. My shoulder is slowly getting better every day. I'm really excited that I can ride my bike again now. I'm looking forward to a couple days on my Demo 8 this week before flying over to Switzerland to meet up with the rest of the Monster Energy/Specialized team, where I will do my best to defend my title and bring the Rainbows back home to Aussie soil."
Brendan Fairclough (Great Britain) Racing the Project Black Demo 8 — Brendan is a crowd favorite who goes big with smooth style. He has the speed to be up on the podium, and this year really wants to prove his selection for the Great Britain Worlds team. Like Hill, Fairclough suffered a serious injury early in the 2011 season; however, has continued to race with hampered results. Brendan will have reconstructive knee surgery immediately following the World Championships, and is racing with a knee brace in Champery.
"Even though preparations have been less than ideal, because of my injury, I feel good and everything is starting to click at the right time," explains Fairclough. "The Champery track always gets me excited to perform at my best, and I'm looking forward to representing Great Britain the best I can, with high hopes of being on the podium."
Troy Brosnan (Australia) Racing the Project Black Demo 8 – Coming into his second season on the Monster Energy /Specialized Troy has proven why Sam Hill picked him as the "next big thing" in downhill. Brosnan won the 2010 junior World Championship and the World Cup championship, and in 2011 has already once again locked up the junior World Cup title. If Troy can take the crown and repeat as junior World Champion, it would put him alongside his fellow Australian teammate Sam Hill in the elite club of riders who've achieved that honor in back-to- back seasons. Champery has always been a good course for Troy's style and skillset. He's not intimidated by the steep and changing conditions, and is actually fired up for a second World title.
"I feel great, am up to speed, and can't wait to get back onto the steep slopes of Champery!" says Brosnan. "No matter the conditions, rain or shine, my Demo is working amazing at the moment, and I'm confident my team will have everything ready for me to go for the "W". I won't be happy with anything less."
For exclusive videos and the latest news from Monster Energy/Specialized, visit
iamspecialized.com
---
Predict how the Specialized/Monster Energy DH team will do here…