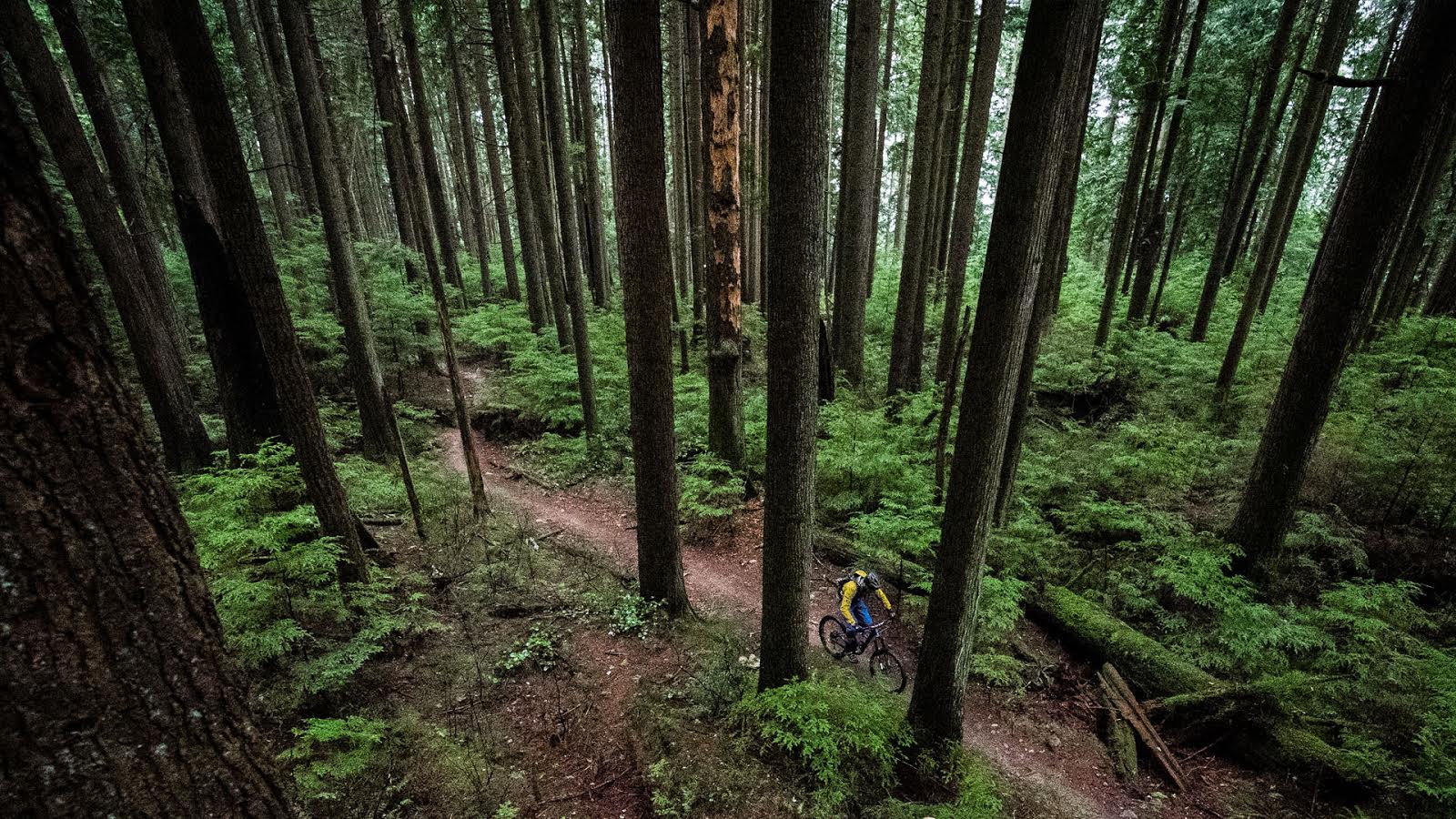 Scion Whistler Report Ep. 16
Well here we are, staring at the end of another fast-paced summer. It's hard to believe that in less than a week the kids will be filing back into school and the days will keep getting shorter and shorter. Fortunately  the riding season isn't done yet, and we're still packing in as much riding as possible! Last Wednesday was the final PhaSt race of the tougher series, and we were sent charging down Upper Joyride to Detroit Rock City with the finish line at the end of Lower Joyride. I'll admit to not haven ridden much of the tougher stuff on the mountain this year but I got a couple of solid laps of practice in and felt pretty good, best result of the season in 4th, but still not enough to crack the podium in Masters, where Ryan "Rhino" Newton smashed us all with a 2:41.30. I was at the rock slab on Upper Joyride shooting pics, and he went so big into the rock face that I seriously thought he had sent it to flat! He was chuffed as. Congrats buddy, nicely done!
  Zander Geddes coming into Upper Joyride and going perfect in the PhaSt series with 3 wins.
In the open men it was to the surprise of no one that Chris Kovarik took the win, although followed very closely by Tyler Allison who actually had a crash. Chris' better, and prettier, half Claire Buchar bested Strand, while Zander Geddes won the Juniors. Being the end of the PhaSt series finals we handed out the overalls too, with Zander taking a perfect 300 points in Junior, Katrina Strand and Claire Buchar both had 200 points and thus shared 1st place, Chris Dewar edged out Mathieu Hebert by only 4 points to take the Masters, while Chris Kovarik took the Mens overall ahead of Tyler Allison and Paul Stevens. Another great season of gnarlier courses. Thanks to Seb and all his staff and vollies!
   Tyler Allison airing into the Upper Joyride rockface. 2nd on the night with a crash and 2nd overall in the series.
Still feeling the affects of our Lorna Lake ride, I actually cheated on the toonie race Thursday night and went for a few quiet evening laps in the bikepark instead. It was good to do something a bit different and enjoy a very quiet park. I had some fun on Afternoon Delight, loving that some of the mega-holes have been patched up which has nicely improved the flow. Sunday after some lake time in the afternoon, Sarah and I went back for a couple of top to bottoms using various trails. Blue Velvet is having some major work done on it which is also badly needed. Apparently they're aiming to have a new section of Black Velvet down to Facrobat done in the next couple of weeks, and they're trucking dirt up to give Blue Velvet a full tune. Freight Train is riding nicely too, although beware that one of the lips towards the bottom of the upper section is really lippy, so stay alert.
   Bryce Stirling on Upper Joyride in the evening light.
We also hit up some newish singletrack that comes into sidetrack too, although to be honest, the sign was hand written and I really didn't catch the name. It's a Blue/Black singletrack that comes down into the beginning of Renegade. It's twisty and flowy and fun, definitely a nice change to the chunder of your other options. Back in the lower park we decided to check out the new singletrack(s) off of Easy Does It, and I must say it's very very fun! Officially they're marked as Green, but I think they're a bit higher level than that personally. It's a much needed addition to the lower level spectrum in the park. Fall in the park is always nice as some moisture starts to come back into the ground and the park gets some sweet buffing. New trails always seem to start popping up too, so plan on getting up here in the next few weeks. If the weather holds it's going to be some sweet fall riding.
   Dave Harder took the last podium spot in Masters, 3rd on the night.
Saturday was also the big Betty Vs. Veronica race for the ladies, and to say it was a huge success would be an understatement. Registration was going strong right from 9am up until the first ladies started making their way down Crank It Up and Heart of Darkness. There was a lot of laughs and smiles and some nervousness too as things got underway, it seemed that for a lot of the Women this racing thing was a new experience and many weren't sure what to expect, except maybe a long day of riding! Watching them come through the end of the course it was clear that they were definitely going for it, with Sarah Leishman, Katrina Strand, and Kathy Pruitt all riding really fast. In the DH event it ended with Kathy Pruitt taking the win with a 6:23.429, Leishman 2.7 seconds back, and Strand 5.3 seconds off the pace. Chalk up the top two places for Team Betty!
   Kathy Pruitt was a late addition to the Betty's roster and ended up being the ringer! 1st in the downhill by 2.7 seconds.
With the downhill over the riders had a bit of time before the 2pm start of the XC on Whistler famed Westside trails. The nerves were definitely a lot more fragile at that sign in, while not a long course (~15km), Tony Horn didn't let anyone slouch either with a mix of hard steep climbs and rooty technical singletrack. Brandi Heisterman demolished all comers with a time of just 1hr13.27m, over 10 minutes ahead of second place Cathy Zeglinksi. This was a hard ride though for a lot of ladies and I must say that I'm super impressed with everyone who fought through the pain to finish the ride!
   Nicole Heisterman pulled out this sweet costume for the downhill, smiles and laughs all around!
Dylan and I were holding down the fort at Crossdress Corner, and it was appreciated when a few extra bodies dropped by and helped us marshall and provide some feed aid. Craig Kozman (you've probably ridden his handy work on the Westside off the Flank), John Barbour (also a builder of something amazing in the valley), and Big Al Rumble were a big help. This was another testament to the things I love about this town; people coming out to give their full support to crazy events and the people who take part in them! In the overall it ended up being Kathy Pruitt with the win by just over a point over Katrina Strand, and Sylvie Allen nipping at their heels. As far as B vs. V, well in the end it was the Betty's who took the win. It was close though and really everyone won!
   Local doctor Cathy Zeglinski also pulled out the leathers for the downhill.
The apres at the Squamish Lillooet Cultural centre was also a huge success and the silent auction raised $11,500 for the Howe Sound Women's Centre and more specifically targeting the creation of a Whistler Women's Centre. There are so many stories from the whole day that it's hard to even begin to relay them here. A huge thanks though really needs to go out to Tony Horn. He's as modest as they come, but he truly is a legend in my books, and for many others. In the world of wacky and out there mountain bike events there is no other, and I appreciate everything you've done to make the riding scene in this town so unique my friend. It adds so much to the character of our town and has helped shaped a very unique type of rider. You challenge people to step way outside of their comfort zones to complete feats they never thought they could accomplish, you are a motivator like no other. Thank you for all your hard work, both in these crazy one-offs, and as WORCA's fearless Race Director, you're a legend!
   The all-male marshall squad was lead by Paulo, and they all wore speedos for the ladies, well, except Garside, but that's another more disturbing tale…
With fall riding looming I've started to jot down some must rides that I want to do before the end of the year, and in my internet travels stumbled on some stuff on the PVTA blog. Looks like Let It Go had a major cleanup a couple weeks ago with loose rocks cleared away and some fresh bench cut work also taking place to re-establish a bit of trail tread. There's also a bit of a post about the Chain Link route that's pretty interesting, have a read here. Thanks Foon for keeping things in great shape up there, and really working towards that vision of a epic trail system, we're lucky to have so many motivated people in the corridor!
   Sylvie Allen, the legend, wearing some sweet lace during the Westside XC, 5th place in the afternoon and 3rd overall.
A large BC contingent is over in Switzerland at the World Champs this weekend. We're all cheering you on and wishing you the best of luck, have a blast and do us proud! With that, I think I'll sign off, have a great long weekend, pack in tonnes of riding and enjoy some good friends company, talk to you next week!
   Katrina Strand coming down Middle Danimal towards Lower Sproatt, 6th in the XC and 2nd overall.
---
Time for you to get back to Whistler once more before the fall schedules takes over? Share your plans here…