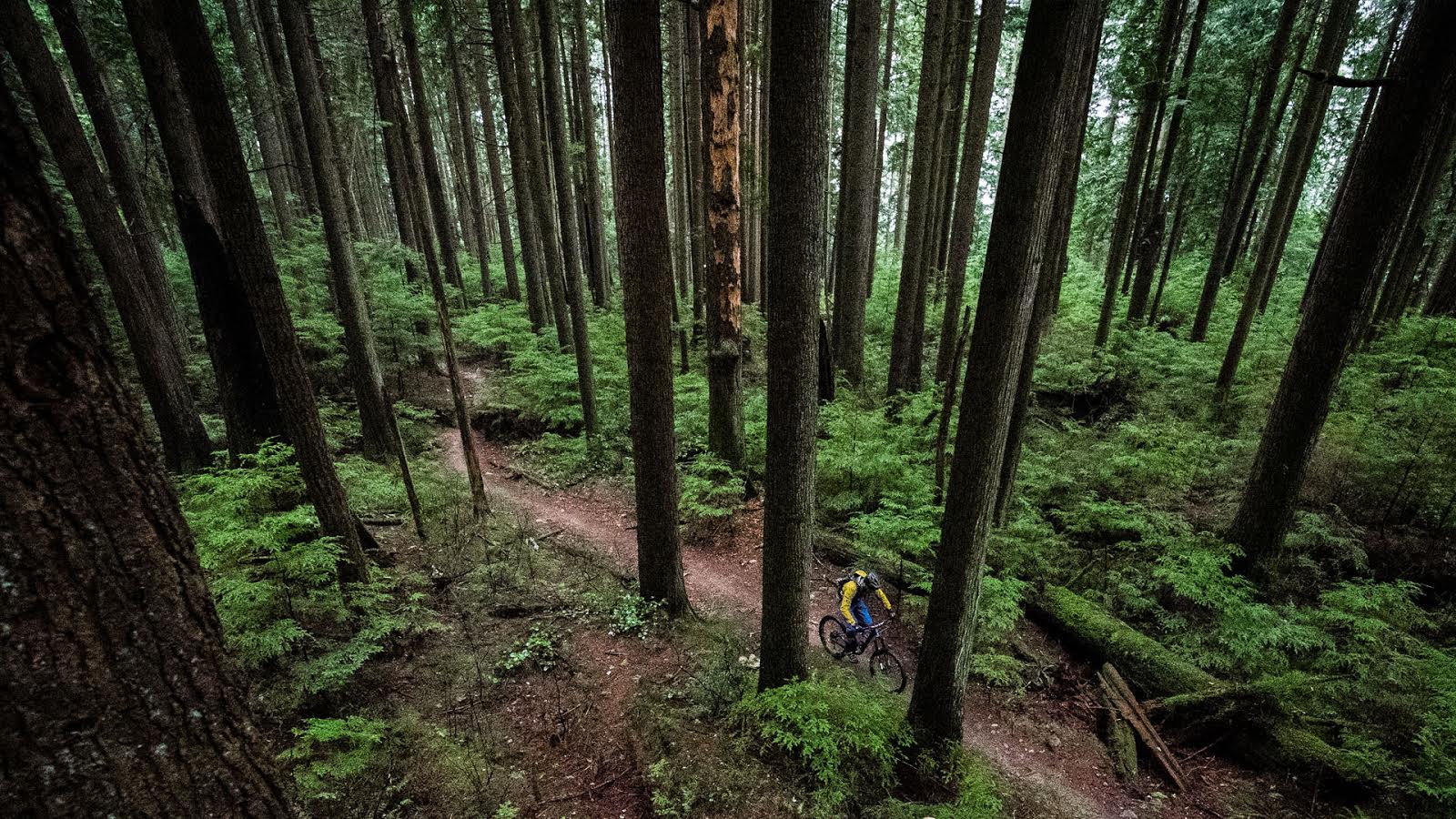 Hardtails Rule
There are a number of things that take me back to my early days riding bikes. Watching "Chainspotting" for the first time in years was one of a list of (now) internet based media that can rewind time at the twitch of a mouse finger. If you have never seen this movie, you have to check it out. It is one of the first bike movies I had the pleasure of pushing into my VCR, and is now up in segments on youtube. Many a day was spent back then trying for hours to emulate the street riding prowess of the Martins, hopping around on obnoxiously colour-schemed, totally inappropriate cross country bikes. Those guys were my heroes.

  Hardtails take me back, back to the days of peakless helmets, downhilling in spandex and V-brakes for everything.
It's also amazing to watch re-runs of old world cup runs, Peaty and Nico just hauling, on bikes that now look like dinosaurs compared to Peaty's current rigs. On a side note, Peaty has always been, and remains to be, my mountain bike hero. The guy has been at the top for the entire time I have been riding bikes, and he is still killing it! Kudos to the Sheffield Steel. But aside from old footage of the biking legends of the time, trawling the net on sites such as retrobike.co.uk and flicking through old photos of me and my buddies sending it off sketchy plank and brick booters, there is nothing to take me back to the early days like ripping around on hardtails.
   Doubling up part of the Crystal Viper second edition.

Crystal Viper 2: The Dirt Serpent was the meeting place for the swarm of hardtails, and an awesome after work session ensued. I'm pretty sure the Earth Odyssey has created the longest pumptrack in the universe up there. 2 laps in and I felt like my head was going to explode! A couple of double-up, triple treat and manual challenges were laid and slayed, and as the sun dropped behind the mountains, we packed up bags and music and headed to AV pumptrack to keep the good times rollin'!
   Training one of the dirt serpent's long straights with Dylan Wolsky

Seven riders ripping out of town, hopping and jumping off anything that vaguely resembled a lip, throwing cutties into any dirt that looked like it might move, and popping manuals, passing moves and laughing the whole way to the next session brought me back to when the hardtail was my only weapon. I am definitely stoked to have more ammunition in the arsenal these days, it broadens horizons hugely, but there is something about hardtails that just screams fun. And I like fun. Bring on the next hardtail session!
   Railing another berm on the P3. Pure fun.
---
Do you still own a hardtail – or have you forsaken your roots? Talk old school
here…