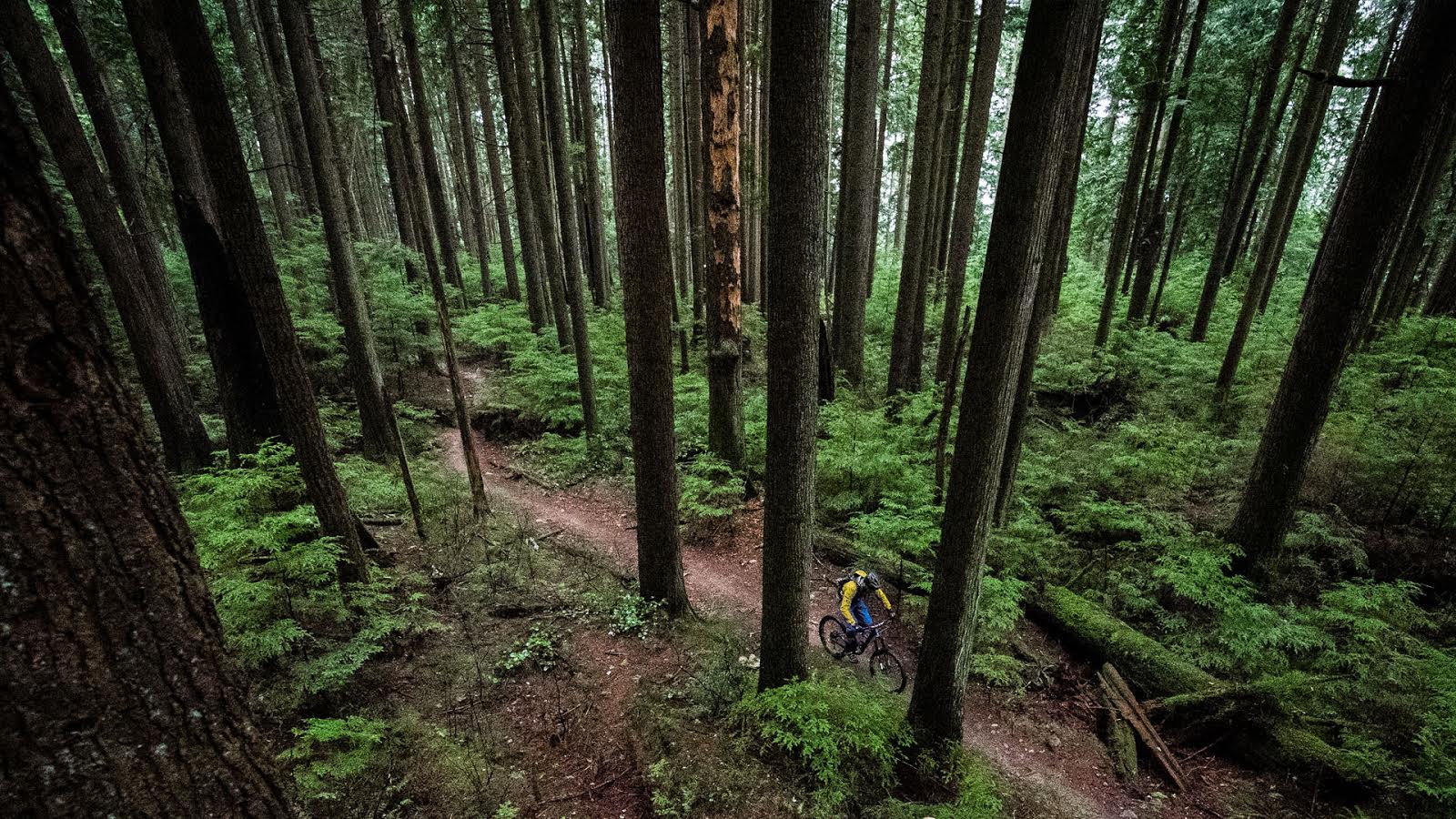 Alpenrock 2011
Looking past the stereotypical Verbier can be a lot for most people, as the town flaunts its famous character about as subtly as a car crash. Believe it or not the meadow full of multi-million dollar chalets, fancy sport cars, and zillions of hiking trails has a lot to offer the everyday mountain biker. The park is steep, technical, and has multiple well-built bike trails. Its park lift is in a zone that gives access to an endless number of backcountry descents. To me, Verbier and the Val de Bagnes is a mountain bike paradise not unlike the Whistler Valley that I'm used to.

  Wouldn't it be nice to own one of the Chalet's in the background? Views like this are plentiful up in the Verbier meadows! Photo ~ Chris Winter
My single rest day before my guiding job with Big Mountain started up, came to an abrupt halt when local Verbier shredder, and good friend of mine, Ludo May rang me up on my new Swiss phone. Ludo is a Swiss racer on the Norco Factory Team who can boast accomplishments such as two top 10's in the Megavalanche, and multiple World Cup finishes. Like I said, rest day came to an abrupt halt, but then seemed to launch into warp speed as we reached the top of the Les Ruinettes station. Ludo showed me all the new tracks Verbier had put in since the previous year, along with a couple of his own secret nuggets. Ludo's local knowledge really helped me get the upper hand on the Val de Bagnes this year!
  Looking out of a gondola car in Verbier towards Chamonix, it doesn't get much better than this.
Guiding out of the Val de Banges has been just as incredible this year as year's past. Our hotel (http:/www.lavallee.ch) in Lourtier has become my home away from home, and the hospitality the family offers is untouchable! Every day we come home after thousands of metres of descending, tired and dirty, and are greeted with open arms and gourmet dinners.

  The guys having some fun on the La Vallee Express, one of the more daunting descents of the whole valley!
Everyone knows that bike parks are great for banging out laps, but it's the backcountry epics are what draw me back to Switzerland every year. Big Mountain has plotted out some of the biggest backcountry descents accessible by shuttle for the Alpenrock DH trips, and they are all combined to make one of my favourite days on the trip. I won't give you the locations, but see what your mind stirs up with names like Rolling Orgy and Pet Cemetery.
  This trail definitely doesn't end at the ridge…try another 1400m of vertical!

Here's a quick little edit I put together with some of the Contour HD helmet cam I've taken this week. I am in no way an editing pro, but here's a quick clip of Verbier this week with Big Mountain Bike Adventures.
---
Switzerland calls me. You?