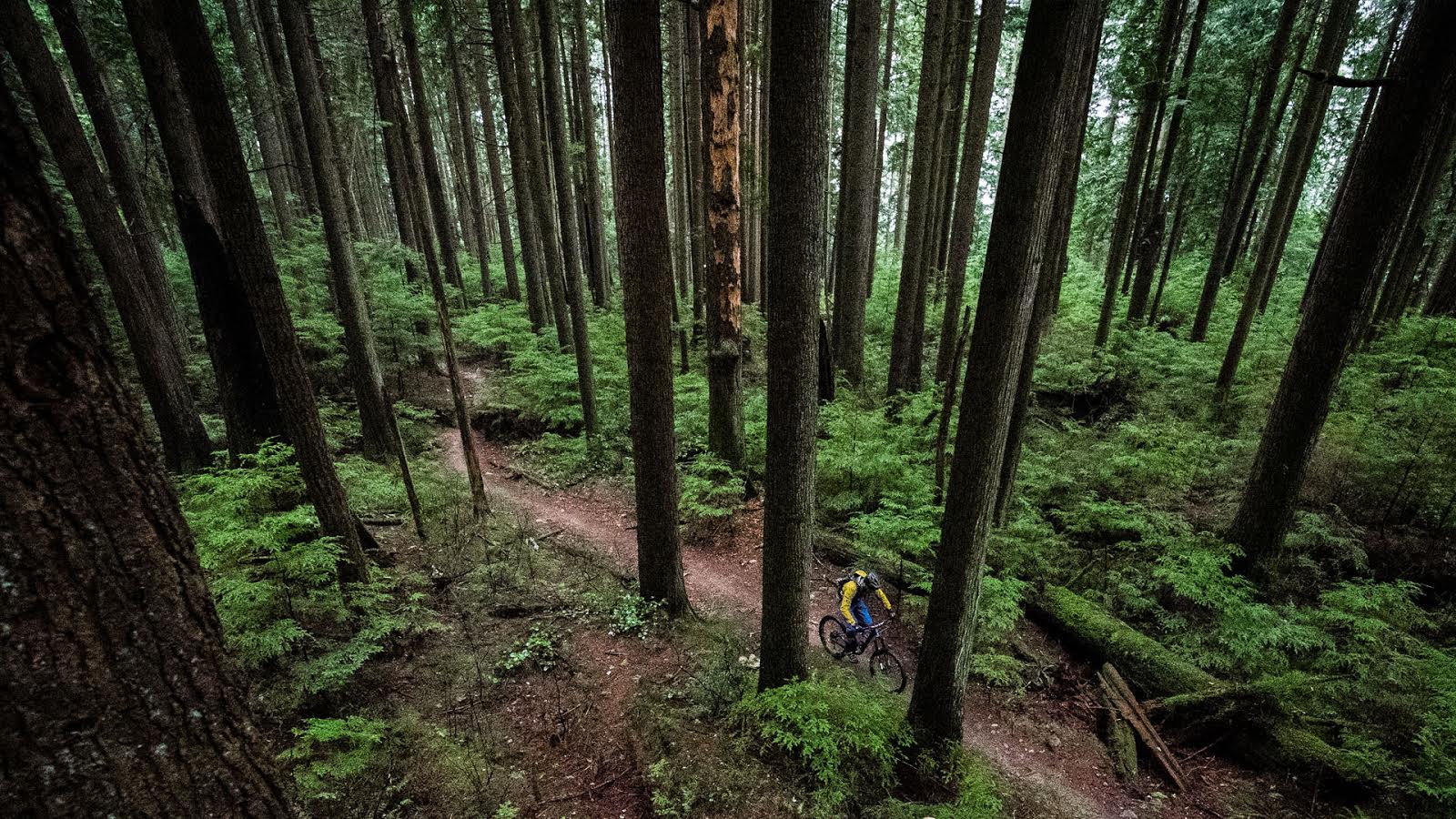 Corkscrew Buffing
Massive efforts by Bank of Montreal over two successive trail days has seen the formalizing of two significant reroutes and several improvements to the sustainability of Corkscrew trail on Seymour Mountain.

  July 10 BMO Crew with guest TM Daniel Lui and support from Carlos & Brett from Metro Vancouver.  Absent from the pic but eager participants in the days work were Todd 'Digger' Fiander & Owen Thomas, Head DNV Trail Builder.

This is the inaugural year of the NSMBA Trail Adoption Program (TAP) and BMO is the only non-mountain biking organization out of the 7 Adopters to participate.  We have organized 4 productive trail maintenance days this summer, where BMO employees have worked alongside community members and an NSMBA Trail Maintainer to repair Corkscrew, one of North Vancouver's most popular mountain biking trails. We hope to build on this momentum with 2 more trail days in the fall and hopefully similar activities next summer.
Read on…

  Everyone was pitching in.
Thanks to all that came out to support BMO Trail Daze working with the North Shore Mountain Biking Association (NSMBA). We had another rewarding day on the trails of North Vancouver with 15 people from BMO and the community working together and getting dirty! As the pictures show, it was a tonne of hard work but the immediate impact to the community was apparent with multiple groups of trail users thanking BMO for supporting such a great cause.

  Tamping gold.
NSMBA works closely with the land managers (Metro Vancouver, BC Parks & District of North Vancouver) to ensure the trails are maintained and open for all residents of the Lower Mainland.  Mark Wood,  NSMBA TAP Director, has been extremely happy with the support BMO has provided both with the quantity and quality of work on the trail. 

  Before & after pics of eroded section.  A buried log channelled run off into a concentrated area.  Log was removed, area graded & ditched as well as a culvert added above this section to divert flow.


  Eroded banked corner on left.  Revitalized on right with new gold and water dispersion in place to ensure it stays there!

   Left – decommissioned section-advanced erosion.  Righ – new section to replace the mess shown at left. Better alignment and drainage to ensure water is dispersed.
      Voila! New section to replace the old.
  Burying a culvert for water diversion.
     Test rider Derek checks the line.
Keep a look out for our next trail day sometime in late September!
Words by Eric Hung, CFP, B.A. Sc. Financial Planner, Investment & Retirement Planning BMO Financial Group
---
Have you ridden the newly buffed Corkscrew? This is a place for opinions. Send yours here…