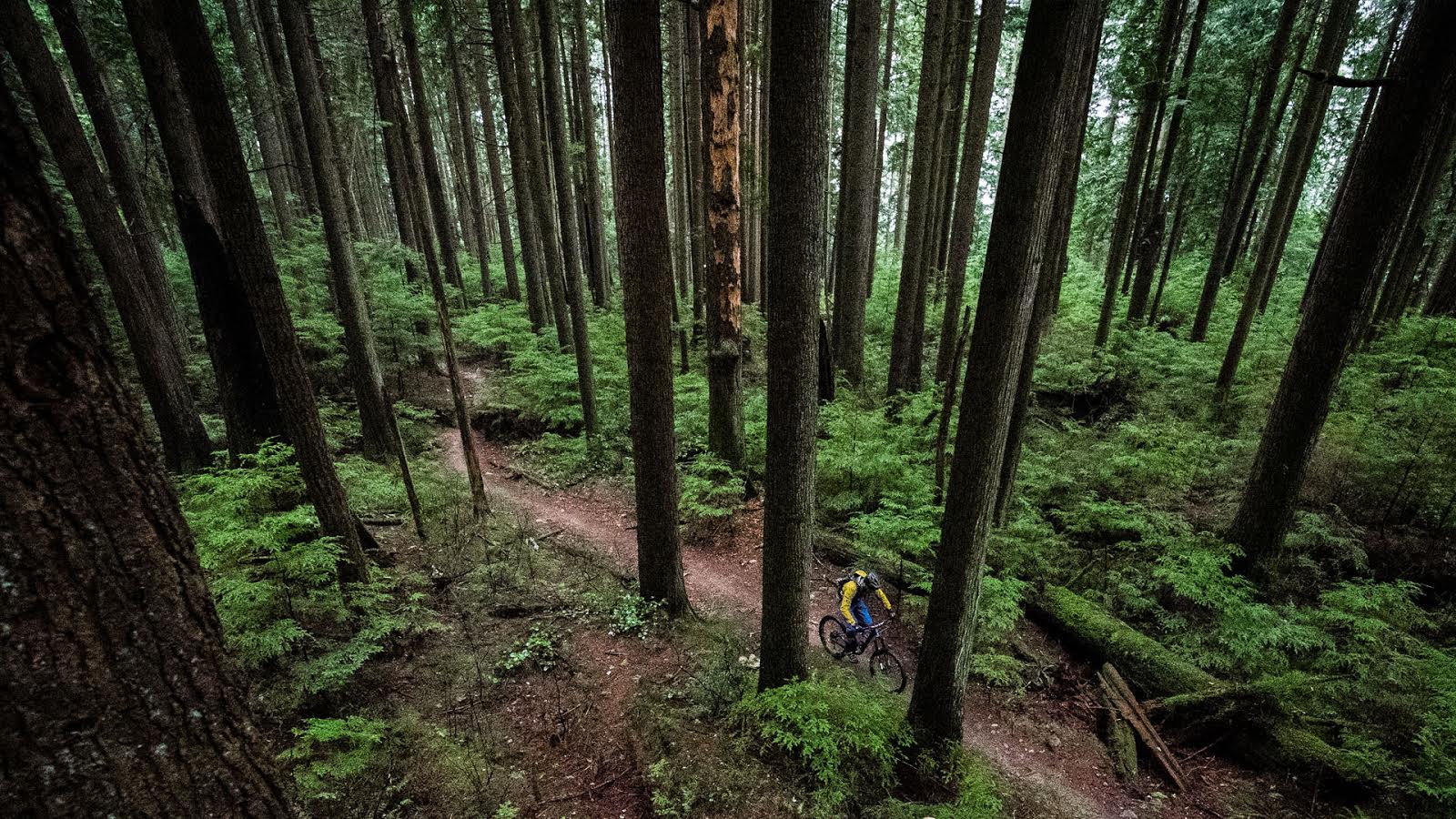 Scion Whistler Report Ep. 15
I love this province. 24 hours ago I was almost home from 24 hours in the Chilcotins. Monday evening we rolled over the Hurly and into Friburg for a nice evening camping under the stars, and at 8:15am we were taxiing on Tyaughton lake in a floatplane taking off for Lorna Lake. It's hard to describe the feeling one gets as you get dropped off on a turquoise lake, 60km away from the cars in the middle of a rugged landscape filled with carnivorous mammals. But a landscape also filled with ribbons of sinewy singletrack, repeated knee-deep stream crossings, and hike-a-bikes that make you question your sanity. The payoff though being kilometers of downhill flow, snaking through alpine meadows and twisty wooded trails with mountains towering above you in every direction. Being in such a large landscape, ones senses become acutely aware of things you might not normally notice; the wind, clouds, the different hues in a mountain. Pushing a bike for 2 hours up Deer Pass gives you plenty of time to take in the surroundings, and add a bit of perspective on our place in this world.
   Lorna Lake is way out there, and our ride is about to take off, leaving us to fend for ourselves for 9.5 hours of riding. Thanks for getting us here Dale!
We're pretty lucky to have such cool opportunities relatively close to where we live. Not many people get a chance to see the kinds of places that mountain bikes take a lot of us. And how many people out there know what it's like to push ones self to your limit, both mentally and physcially, in a place that can, and does, punish bad decisions with long walks back to civilization. But it's on these kinds of rides that I find myself getting recentred, soaking in the wilderness, reveling in the solitude and the determination to keep on pushing to get over the passes. And then the sweet payoff on the descent and the long pedal back. It's a beautiful place, and the riding is amazing, but one also needs to remember how remote it is, and that if something does go wrong you're in for the long haul. Bring people you trust, bring lots of food, spare parts, and just generally be over prepared and don't ride like you're in the bikepark. Thanks to those that maintain the trails in that area! It's a place like no other in the Sea to Sky corridor, and I can't wait to get back there in a month for our annual fall trip. For those that make it to that area, don't forget to fill out BC Parks trip reports to help them shape their management plans for the area. You can find that here.
   Paul Stevens and Tobias Pantling, high above Warner Lake on the Deer Pass descent.
Last week was the second to last Phat Wednesday of the year, and with a full run of Crank It Up, pedalling was the name of the game. NSMB.com's own Paul Stevens took the win on his little bike and in the process wrapped up the overall series, even with one race to go (shades of Aaron Gwin). Claire Buchar took the women's race, Dave Harder the Master Men's, and Zander Geddes continued his junior class domination. Full results, here. Next week sees the traditional fancy dress chainless A-Line race take place to close out the season, come adorned in your finest costume wear, and be creative. The first 110 racers will receive a free SRAM chain for their efforts, so be early. As a show of support for our good friend Nick Geddes who's working hard battling leukaemia Seb Fremont has named it the Geddes A-Line Classic and we'll be having a fundraiser at the apres in support of BC Children's Hospital Foundation Cancer Research. There'll be a auction for items donated by local businesses and series sponsors, so bring some extra cash and help support a great charity.
I used my Contour helmet cam on picture mode for most of the day, trying to do something a bit different than your typical POV video. This is the Lorna Pass descent, the Deer Pass descent as well as a bit of the Gun Creek trail.
The Pumptrack Challenge went down last Friday evening, I opted for a WORCA trail night personally, but 22 people came out with riders from 4 years old to 30. After a couple 30 second heats the top five went to the final. In the end it was Shane Gayton winning the men's, Simmone Lyons the Women's, Zander Geddes 11-17, Finn Finestone 10 and under, and Paris Bouchar junior female. Thanks to the events crew at WBP for another great race, and something a bit different from our usual downhill races.
The park was riding nice tonight after a bit of rain earlier this week. We were riding Upper Joyride and Detroit Rock City in the phaSt race tonight and while a few of the rock slabs in the woods at the bottom of Lower Joyride were definitely greasy the rest of the trail was nice and tacky. B-Line was tacky and awesome, while Bluesium provided some greasy root action to keep things fun. With the days getting shorter the bikepark has also adjusted their extended play hours to make sure it doesn't get to dark on folks, check out the current hours of operation so you aren't surprised, here.

I filmed this little bit of helmet cam action a couple weeks back, and only just got it put together. Be gentle on me, I'm not a video editor, and yes, I know it's less than ideal without a rider leading out. Dirt Merchant, Samurai Pizzacat, Afternoon Delight, Lower A-Line.
As I mentioned earlier I participated in a trail maintenance evening on Friday to do a bit of work on middle Danimal in preparation for this weekend's Betty vs. Veronica. While a couple sections are a bit easier, it's still pretty tough! Candace from the Trek Dirt Series provided us with some amazing wraps and cold beverages and everyone walked away with arm fulls of swag since there were only 6 of us out! We definitely earned it though as everyone moved a lot of rock and we were able to cut in a new higher line and raise the trail surface a few feet out of a big dip. Thanks to Jerome and Dave from WORCA for keeping us on task and doing the work the right way.
   Luke Garside on a bit of the climbable part of Deer Pass ascent from Tyaughton Creek
So B vs. V goes this weekend, and I think it's going to be a great Saturday. Racing gets underway in the bikepark at 10:30am with the first women ripping down Crank It Up. Come on out and give them a cheer. At 2pm the XC starts on the westside over by the Cemetary. The course loops over itself a few times and the marshall stations will be packed with cheering guys. I hope to see lots of spectators out cheering these ladies on. I know it's a big undertaking for some of them, and any support would be greatly appreciated. Stay away from crossdress corner though, unless you want to see Wolsky, Jinya and I in drag… Yeah, I know, I'm sorry in advance! The apres is going to go off with a tapas meal and martinis, followed by an auction in support of the Howe Sound Women's Centre. Apres apres after 11 at Merlin's for the rest of you that want to come and party with 180 ladies!
   Katrina Strand on a very windy Deer Pass
Johnny I from the Pemby Bike Co keyed me into some knowledge about the chain lakes traverse out north of Mount Currie up the Owl FSR. Apparently the trail back down to the valley has been completed making for a good 3.5-4 hour ride. JI recommends a shuttle to the top of the Owl FSR for a much easier day, anyone who's tried to ride up to Res knows why a shuttle is the good call. Check out the Bike Co blog for some pics of the ride. If you go to pembertontrails.com you'll find a map that shows the route. Also up on the Bike Co blog are some awesome Dave Silver shots from a Barbour Pass heli-drop above Tenquille Lake, so be sure to have a gander at those.
   Paul and Toby on Deer Pass.
Well, the final push to September is on, and I know more than a few people are looking forward to the more mellow nature of fall riding. Hopefully the sun stays out and we can keep on shredding the goods, life is good and riding is good. Grab some friends and get out there for an adventure, it's always worth it!
---
Give us your own Whistler Report here…