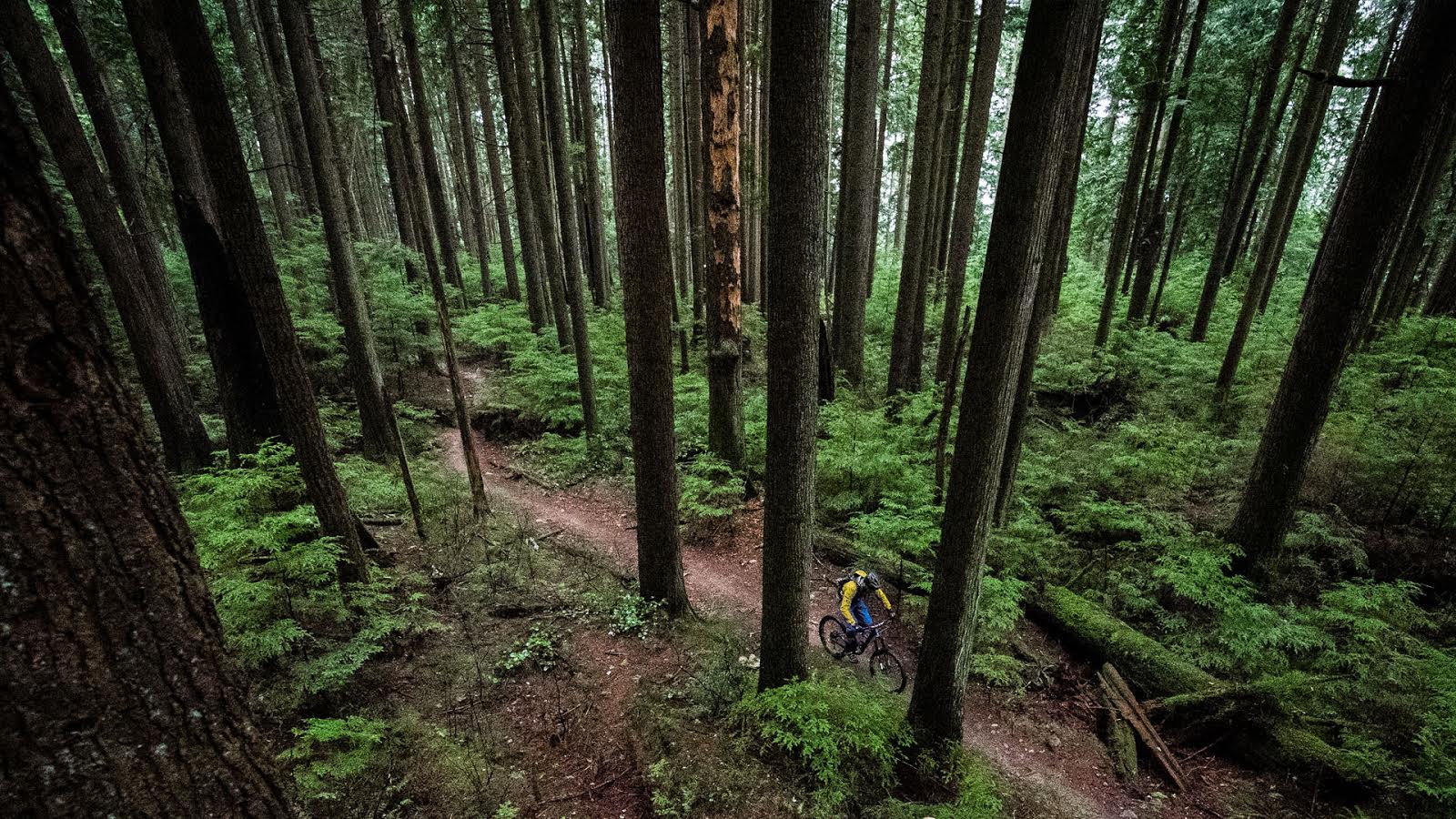 Southern Chilcotins – First Time Perspective
After reading and viewing all the great articles Lee Lau has written and photographed about the Southern Chilcoltins, how could you not want to venture there if you are a true mountain biker ?  I've been wanting to ride the area for years but never made the journey until this past weekend.  I'm not sure why I haven't gone before but it was probably due to not having a bike under 35 lbs, or perhaps the call of air miles on Aline or the root ball reggae of Garbonzo.  This year I made it a personal goal to ride the "epicness" that this mountain range delivers and I am lucky enough to be riding a 2011 Specialized Stumpjumper 29er (Thanks Jason C).  This is my first XC'ish bike in over 10 years and the big wheels make it a perfect weapon to hump over the many rock and streams this terrain continually dishes out.  An earlier article on my 29er.
Last fall Fred Z made all the arrangements for a Lorna Lake float plane drop for August 27th-28th weekend but I had to bail earlier in the year due to wedding photography gig for that weekend (shameless plug: www.jerrywillows.ca).  One of my other buddies Mark made arrangements for a short camping trip at Tyax for August 13th-14th weekend so I was back on.  Stoked!
The week before the trip I was like a kid before Christmas.  I've never been so excited to go on a bike trip.  I couldn't stop looking at Google Earth with Lee Lau's previous tracks as they twist and turn throughout the mountain ranges.  Zooming in and out, rotating around the mountain tops, pretending like I was in a helicopter hour after hour.  Viewing all of Lee and Pat Mulrooneys' images and words got me more excited as the hours ticked by.
Friday finally rolled around and we left North Vancouver at around 5:30 pm.  Traffic was good and we hit Pemberton before 7:30 pm.  No road trip is complete without dinner at The Pony in Pemby. It was by far the best food I've had in a long time.  The meat loaf was so good I had it again on Sunday night along with everyone else.
After dinner, we put $100 bucks in just to got the tank topped up (reference for Rusty) and grabbed some beverages.  Bound for Tyax via the "Hurley 500", I'm sure Semenuk practices his rally racing with his WRX on this so called road.   It was dark, we were doing 4 wheel drifts in the F150 around the rocky chundered corners as we climbed and continually climbed (a sign of things to come) hoping we wouldn't get a flat.  With no flats, we made it to camp in record time.  We set up the tents, downed a swig or two of gin and it was lights out.  Epicness awaited.
DAY 1
All week I wanted to do an epic the first day and then do a chill ride the second day.  Little did I know there is no such thing as chill day up there unless you do the local trails by the Tyax Lodge itself. We had an initial plan of riding Taylor –> Windy Pass –> Spruce Lake –> Deer Pass –> Gun Creek.  This was quickly shot down as it would have been a 12 hr day.  Graeme, another riding bro on the trip had alternate route lined up straight from Lee Lau himself.  As we discovered, Lee does not like to take the easy route.  He's a mad man and should be locked up.  We were cursing him many times during this trip.
The problem with camping is everything takes so long.  We were up before 7am and started riding around 9 am.  My pack was heavy, real heavy.  With the camera, GPS, extra batteries, clothes, spare parts, water it must have weighed 15 lbs or more.
The journey begins here.  A quick shuttle from the lodge to the bottom of Taylor Creek Trail.
It doesn't take long for the views to become spectacular.  Fred takes a moment soaking up the views going up Taylor Creek and is his Swiss heritage element here… cues music "The hills are alive with the sound of music".  I'm glad he didn't yoddle.
It's about 10 km journey on double track to Taylor Cabin and around 2,000ft vertical of climbing.  Takes an hour at a hurried pace.
Doing what Fred does best…  hammering.  The kid was a machine all weekend.
Not a bad view.
We did a lot of map reading on our 2 days.  We also had a GPS (with tracks loaded) and a compass for navigation…  for some of the time anyways. This is at Taylor Cabin and we have travelled around 10 km and 2,000 ft of vertical.  Already a big day on the Shore.
Our next step on the journey was to Camel Pass. This is where it starts to get steep and hike a bike sections begins.
Some scenic single track. Up to Camel Pass via Taylor Creek.
Fred taking a breather hiking up to Camel Pass.
Top of Camel Pass.  Elevation is around 7,000 ft. and the views are spectacular!  The wind will blow you off a cornice if your not careful.
Wild rock formations up in the Alpine.
The best part of about riding up is the riding down.  We head down from Camel Pass to sub-alpine forest to High Trail.
The single track is dry and dusty but a lot of fun.  It is also quite skinny and deep from the horses so you have to be on your game.  The vertical disappears really fast in the Chilcotins.
Liz trained hard for our trip and it paid off.   The scenery in my opinion is one of the biggest rewards here.   This is still early in our adventure.
It's awesome just to soak in the views.  We headed west here on High Trail to Windy Pass.
Token Chilcotin photograph.
On our way to Windy Pass via High Trail.  Unfortunately a lot of the riding involves pushing or hike a biking.  You have to earn your turns here.
Slowly but surely.  Yeah Mark !
At elevation, breaks are a must.
Myself cresting a top of a climb.  Go 29er !
Getting wet is also part of the deal here.  I'm not sure if "Chilcoltin" means wet feet or hike a bike.
Horses grazing in the meadow on our way to Windy Pass via High Trail.
We're heading up there!  You got to be kidding me.  Nope, it's past there and a lot higher.  Thanks Lee !
Finally getting close to the top of Windy Pass.  Riders are bottom left.
One of my favorite photos.  I think I'm going to get a ride to the top next time.
Last push to the top of Windy.  Onward and upward.
I'm taking this photo at the top of Windy Pass but we are heading to LS Bluffs.  More climbing folks.  We are up in the alpine and not much for vegetation. The landscape looks like the moon up here.
We survived another climb up to the top.  Around 7,800 ft at this point.
Fred looking up what we came down.  Lee calls this Alpine Riding, we call it Moon Riding and not really enjoyable for us.
More "Alpine" riding.  Rider on the bottom left.  I would relate it to riding in the desert but colder and windier.
Myself wishing for good singletrack.
The actual LS Bluffs.  Not sure what LS stands for ?  Lee Side ?
The main descent from the LS Bluff Trail to High Trail was sandy and had tight switchbacks.  Not that rewarding for what you had to do to get there.
From the LS Bluffs trail we go back to High Trail to Lick Descent.  Don't think we'll be doing the LS Bluffs route anytime soon.
From High Trail to Lick, it was up and down single track. We were all absolutely punched by this time but somehow we managed to keep going. I did went over the bars on High Trail;  one thing you have to watch out for are "pokers" on the side of the trail.  Whoever maintains the trails does not cut the small trees down to the ground so you have to be really aware of not snagging a crank.  I went down hard and fast but fortunately my bike and I were fine. To get to the top of Lick involved more pushing.  I was sure hoping the downhill was going to be worth it.
I didn't take any more photos at this point as I was totally punched and was hating life.  We were about 9 hrs into our journey so far, light was fading and were hoping to make it back before dark.
I am happy to report the Lick Descent kicked ass.  I describe it as fast, flowy and loose baby!  Finally some sweet single track and in the trees.  You do have to watch out for logs (fall down) as the trail maintainers don't cut much wider than the trail which could get you in heaps of trouble if your not on your game.  The trail seemed like it would never end… it was a lot of fun and not once did I notice the lactic acid burning in my quads from the hike up.  I felt revived, fresh and so happy to be descending.  Huge smile following Fred on the way down.
We finally rolled into camp around 7pm. I was so exhausted and my legs were on absolute fire. Everyone felt the same way. No way we could ride tomorrow, absolutely not.  I would have laughed out loud if someone mentioned it.  I was thinking of drinking beer and sitting on the dock all day trying to recover.  This was the toughest day I've ever had on a bike by a long shot and I am not sure how I made it through sometimes.
Liz and Mark cooked up a great pot of pasta for everyone.  Only 1 beer for myself.  I just wanted to go to bed.  Lights out !
So here's the tally for the day:
Total Ascent: 8,400 ft
Total Distance: 48 km
Highest Elevation Point: 7,800 ft
GPS route/map is at the bottom of the article
No mechanicals, injuries or flats !
DAY 2
We woke up around 8 am and the legs, body felt pretty good.  I was quite surprised, it must have been Liz's pasta.  We had breakfast and it was unspoken that we were riding again. Unfortunately, Liz didn't partake in the day's journey but I knew she could have done it and I think she regretted not coming.
With the lessons learned from the day before, I packed a lighter load.  There was plenty of flowing water along the way so I started with about half of litre of water and drank plenty of gatorade beforehand.  We figured the route would be 3 to 4 hours… an easy day.  I brought less food and clothing than yesterday figuring I would be fine. 
On day one I had a slight headache all day and wasn't feeling 100 percent. I'm not sure if it was the elevation, gin from the night before or no coffee in the am but Day 2 I feel really good.  Legs were a little tired but not too bad.  Our destination was Taylor Creek –> Camel Pass –> RidgeArama –> Cinnabar for some sweet dh action.
Filling up the packs with fresh water.  This is above Taylor Cabin towards Camel Pass.
Mark pushes to the top of Camel Pass.
Another perspective.
At Camel Pass we head up along RidgeArama.  Day 1 we went down to High Trail.
Mark reaching the top.  Another favorite photo.
After summiting, we ride down a couple of ridge and traverses against a harsh wind.
Love this shot !
Smiles for miles !
We headed down from the bluffs into this basin.  Somewhere RidgeArama continues here.  Lee, please help.
Fred loved going through the meadows… free ranging on the Slayer !
The scenery never ceased to amaze me.
We finally found the RidgeArama after traversing the valley with GPS and map in hand.  There was some heavy blow down and super swampy sections.  there were deep creek crossings and hike a bike sections.  My legs were once again on fire and I had had enough of hiking my bike.  I was wishing the Cinnabar Trail was close.   After some more cursing, we are on single track and start to descend after a food/water break. I put my camera away for the DH which I now regret but man it was fun just to pin it again.  Cinnabar is not as steep as Lick but just as fun.  This trail spits you right into Tyax so that was an added bonus.
Here's the tally for Day 2:
Total Ascent: 4,800 ft
Total Distance: 28 km
Highest Point: 7,400 ft
This weekend tested me at different levels and just for that it was well worth the journey.  Lessons have been learned and I will certainly be back.
Here are a couple images that I liked from our weekend in the Southern Chilcotins:
Cheers,
JW