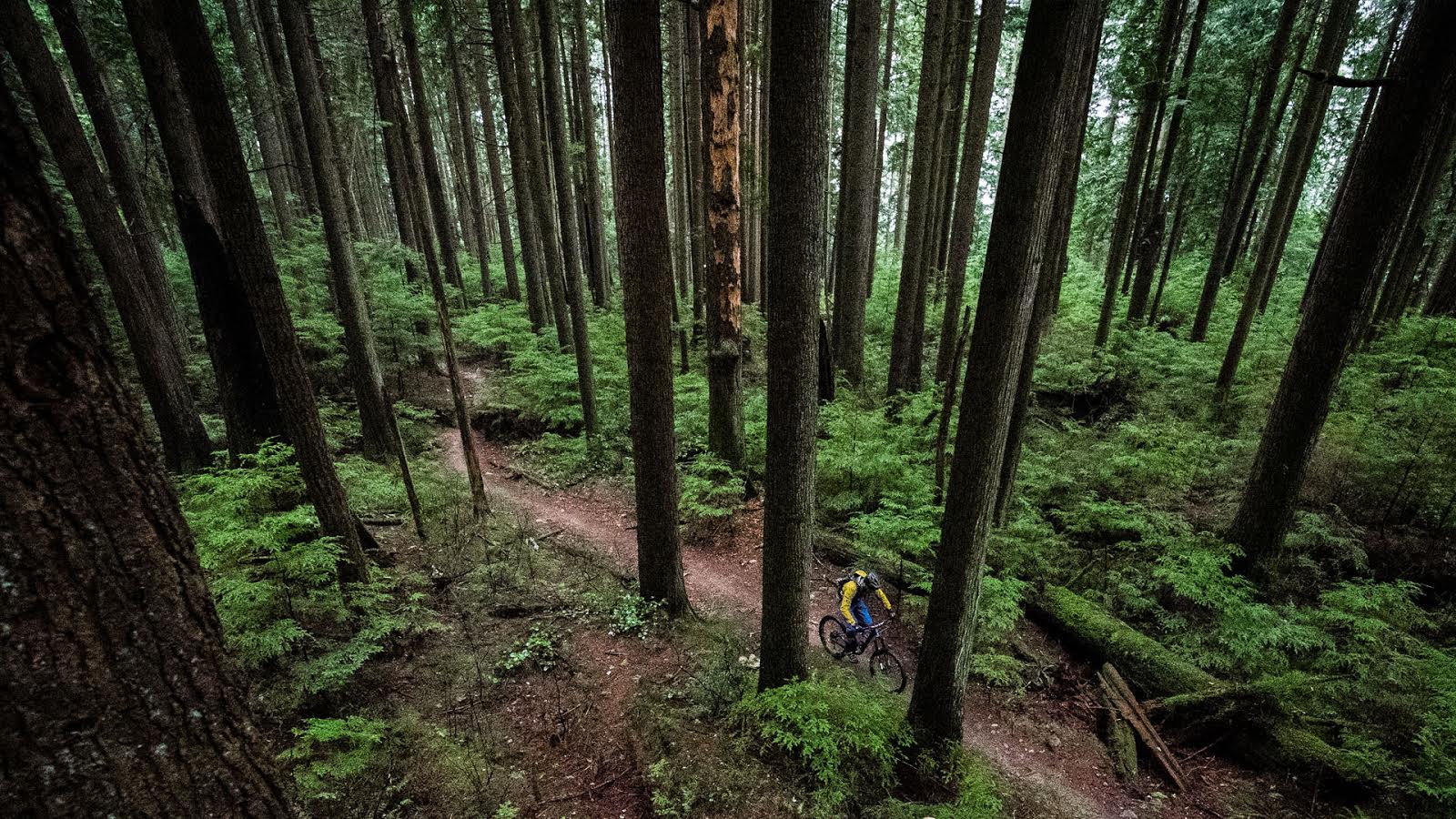 Norco 2012 Line-up
In this day and age of modern mountain bikes, virtually all the major brands are putting out quality bikes that perform exceptionally well. Depending on the ride characteristics one is looking for, the options are nearly endless. It is becoming more and more difficult for manufacturers to make their bikes stand out.
Norco is a well-known brand – at least in Canada, and it's growing in other countries – but many people fail to associate Norco with high-performance products. Perceptions are a hard thing to break,  but Norco is working hard to do just that with its 2012 bikes. There's a full ride spectrum of bikes to choose from, and the well-conceived frame refinements that began in some of last year's models have been carried over to the remaining bike categories.
The other thing that makes one bike, or one bike company, stand out from another is the attention to detail. Norco has definitely sought to do just that with new designs, good spec and high performance. Now, onto the new Norco bikes for 2012.
Norco's longer travel bikes, clockwise from top left: Aurum 2 (Boxxer Race, X-Fusion Vector Race, SRAM X7, $3,399 – 3,550); Truax One (Fox36 Talus, DHX RC2, Shimano XT, $5,350 – 5,550); Range 2 (RS Lyric R, Fox RP2 BSD LV, SRAM X7/9, $3,775 – 3,900); Sight 3 (RS Sektor, Fox Float RL XV, Shimano SLX, $2,699 – 2,799)
Norco's trail and 29er bikes, clockwise from top left: Faze DX (RS XC32, RS Bar R, Shimano Alivio, $1,399 – 1,450); Shinobi 2 (RS Revelation 29, Fox RP2 BSD LV, SRAM X7/9, $3,295 – 3,425); Revolver 2 (RS Recon Gold TK29, RS Ario RL, SRAM X7/9, $3,199 – 3,299); Team 9.2 (Carbon Frame, RS Recon Gold TK Soloair, SRAM X7/9, $2,299 – 2,399)
Last year saw Norco launch the Range (160mm), Shinobi (140mm 29er), and the Truax (180mm) with a host of new frame features, including tapered head tubes and the A.R.T. suspension design. This year, Norco transitions those features across the rest of the line and launches four new models.
Two of the new bikes are shorter-travel offerings: the Sight is a trail bike with 140mm of travel, while the 100mm travel Revolver 29er sits on the more XC side of the big wheeled line. The Valence is a new road offering that is targeted towards the endurance road riders who are flocking to events like charity rides and  grand fondos.
We took the new 100mm travel 29er Revolver out on Kill Me Thrill Me to North Secret / Young Lust, some of Whistler's north-end XC trails. The ride was a highly technical affair with lots of rocks and roots, short punchy climbs and some long grinders, ending with a fall line blast down Young Lust, which is fast and rough.
We probably exceeded the bike's intended use on the descent, blowing through most of the fork travel pretty easily, but the bike handled the pounding admirably. The rear end felt great and tracked well, but I felt the bike would've really shined with a longer travel fork and some meatier tires. That said, rocky and rough Whistler riding is probably not the target market for this model! The Revolver line has three models to choose from, with pricing at $2,250; $3,199; and $5,085, respectively.
The 2012 Norco Revolver 29er, ripping it up on Kill Me Thrill Me in Whistler.
While there are a lot of good things across the 2012 line up, the highlight in my opinion is the new Aurum 200mm downhill bike. The Aurum makes use of Norco's unique Gravity Tune to set it apart from a lot of other DH bikes out there these days. The Gravity Tune is something Norco is really excited about – and justifiably so – because it's something that no one else in the industry is doing.
After talking to team riders Dan Stanbridge and Ben Reid, one of whom is taller and one who's shorter, engineers at Norco figured out they were basically looking for the same things when it came to fit and performance, but scaled to each frame size. The problem, however, is that most frames have different sized mainframes matched to swingarms that are all the same size. So a rider on a small frame is running a swingarm that is the same as a large frame, and vice versa. Companies do this to save tooling costs but at the expense of correct frame sizing for the consumer.
Norco's Gravity Tune concept optimizes suspension kinematics and frame sizing for average rider body types in each frame size. Swingarm length is now varied on all frame sizes, keeping it proportional to the frame's front center length. That then ensures consistent rider weight distribution over the wheels in every frame size. With chain growth and anti-squat levels tuned for each frame size, it also works to ensure suspension performance is optimal for riders of different weights.
While this seems like a straightforward concept, the fact is that Norco is one of the only, if not the only, companies doing this. Yes, it costs more to design and manufacture bikes this way, but they are ensuring that riders of all sizes get the exact same ride characteristics no matter what size frame they're riding. 

Sarah Leishman is a big fan of the new Gravity Tune on the Aurum.
Sarah Leishman of Fanatykco Bikes in Whistler has been on the Aurum for a couple months now and has put in over 30 days on it. After winning every Phat/PhaSt Wednesday race this year, and placing 3rd in the Crankworx Air DH race, here's what she had to say about the Gravity Tune: "I'm not a huge person, so finding a bike that fits is quite challenging. The top tube on this bike is longer than what I've been on before, but it hasn't mattered at all. The short chainstays make it so easy to maneuver and the slack head angle lets me get away with murder. My favourite frame feature is probably the rear end – seriously. The shortness of the rear end of this bike, coupled with the bottom bracket height, is game changing. The Gravity Tuned design means it fits me the same way a large would fit my boyfriend, which means I don't have to compromise my riding and my bike sends it hard through everything – and does it fast."
Outside of the Gravity Tune on the downhill bikes, most models across the full range of categories see refinements to the A.R.T. suspension design, Norco's version of the proven FSR suspension system. For those not familiar, A.R.T. sees the seatstay pivot dropped slightly and moved a bit forward, resulting in a more rearward axle path than previous versions. The change allows for a lower and more progressive leverage curve.
 What does that mean to you? Those nasty square edge hits in the bikepark, or wherever, become a bit less nasty since it's 'easier' for the suspension to absorb those kinds of impacts. Additionally, the progressive nature of the leverage curve means sending stuff to flat, or other big hits, won't blow through the travel. It will stiffen up towards the end of the stroke, giving the suspension a more bottomless feel. Finally, the pivot location helps maintain active braking so you don't lose traction when you go into a rough corner too hot and need to slow down fast.
 In terms of pedalling, the engineers have tuned FSR's anti-squat characteristics to allow for more chain growth. That counteracts suspension bob and increases the pedalling efficiency. Although it's hard to measure those things, I have to say that pedalling the two bikes I threw a leg over was a treat. Acceleration was quick, pedalling through rough terrain was not a problem and it never felt like the energy going into pedalling was getting lost in the suspension action.
There was a learning curve on the Aurum, but once Sarah got the hang of it, she was going further and faster than ever before. 
Sarah had this to say about the Aurum in the rough and tough: "It took me a bit to change my riding for (the Aurum) because the (Norco) Team DH (bike I was riding) is so totally different from the Aurum. I felt like I was fighting it for the first while. In tech stuff, I was doing way more than I needed to and I fought it in the exits of corners. After about three days on the bike, I just stopped braking in places and started opening it up on super tech trails… and everything changed. It would hook up in corners like I've never felt a bike do before and it would bounce through gnarly stuff, even if I didn't ask it to. And it did it quietly. So sick."
There were a number of carry-overs for frame features that shaped the Norco 2012 line-up. Most other bikes got one-piece forged bottom bracket assemblies, double-pass welding in high stress areas like the headtube and main pivot, welded shock linkages, tapered head tubes and chainstay mounted front derailleurs, which allow the derailleur to more closely follow the rear suspension and provide crisp shifting when required.
Another nice touch for the full-suspension bikes is the use of pivot hardware inserts. That means hardware never gets threaded into the frame itself, helping alleviate any potential thread stripping issues.
Attention to detail sets these bikes apart. Clockwise from top left: Integrated seatpost clamp; A.R.T. FSR pivot, a bit lower and more forward than previous incarnations. Also notice the clevis-less pivot. The chainstay pivot is hydroformed with extra material and then has the pivot machined into it –  no need to weld the end piece on anymore; Drive-side dropout area featuring a derailleur hanger with a break-off bolt. A spare bolt is on the downtube of the mainframe by the BB assembly. The Syntace axle system is also featured prominently across a range of models; Integrated fork bumpers on the Aurum.
Jay Hoots puts the Range through the ringer, airing out a rock roll on Kill Me Thrill Me. Coming in between 27 and 31 lbs. with 160mm of nearly-anything-goes-travel, the Ranges make it possible to climb your way up to gnarly trails and have fun shredding down. There are four Range models to choose from,  with prices at $2,599; $3,775; $5,400; and $8,800, respectively.
After spending a couple days with the whole team from Norco, it was easy to see why they were so excited about this launch. Norco has come out swinging for the fences in 2012 with some unique and revolutionary concepts, and the entire team has come together to put produce a line of bikes that really does elevate the level of bikes they offer. Strong attention to detail, a high performance product and proven and reliable components means that people should be giving Norco bikes serious consideration when looking at future purchases.
---
Tell us what you think of Norcos 2012 line up in the forums…