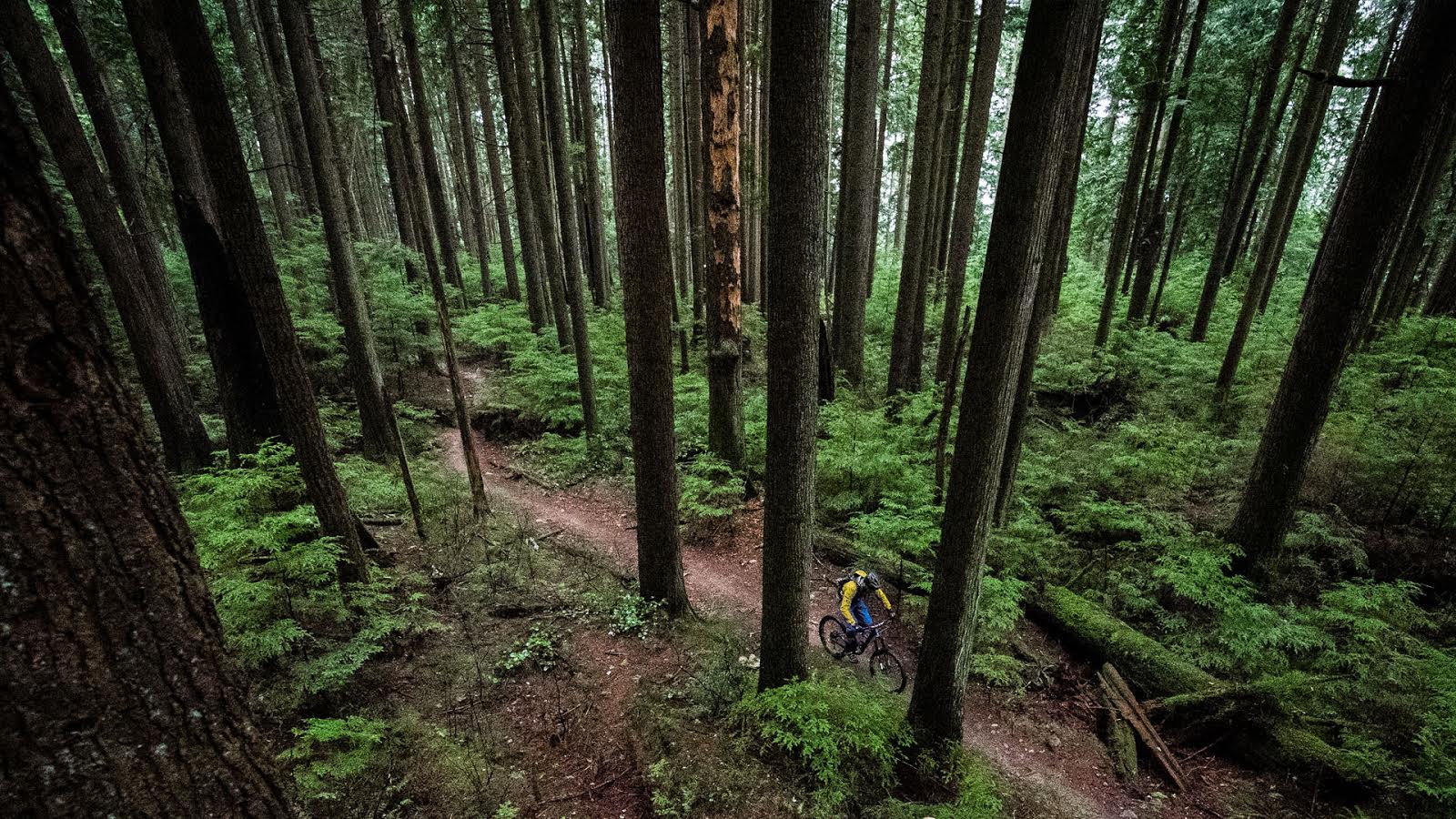 SRAM XO Camp
What does a featherweight 29er, a burly six incher and a full bore downhill bike have in common? What do all day backcountry epics, climbs that are counted in hours not minutes, downhills that are technically demanding but are interspersed with challenging up and overs, and weekend podium places on three minute downhill charges have in common? As mountain biking becomes ever more infinitely divided and recategorized into ever increasing sub-genres there are very few threads that comfortably and effortlessly weave between them all. There are few riders who are comfortable in any and all camps, there are very few media outlets that juggle all the tastes and fancies, and there is almost no bike that can be enjoyed equally in all these domains. However, the SRAM XO groupset is the most versatile and perhaps genre defying element in mountain biking.
XO has been around for ten years now and in that time it has shown that there is an option other than Shimano. What started out as a rear mech has grown until in 2010 Sram launched a complete XO groupset and this year they have expanded the capabilities of the XO groupset so whether you are stringing together your XC race weapon, your rugged do-it-all all mountain bomber or your DH rig you can quite comfortably choose XO components for all your needs.
In Whistler during Crankworx SRAM decided to showcase the versatility of XO by blanketing three very different bikes in XO and sending the amassed hacks on three days of very different riding around Whistler and Pemberton. On day one we were handed a lean Gary Fisher Superfly 100 and went on a high powered thrash around Lost Lake, North Secret and Young Lust.
On day two we were released into the Bike Park with brand new Devinci Wilson downhill sleds.
And on day three we unsheathed a Rocky Mountain Slayer and threw ourselves into the rough and ready terrain of PHD and Pemberton.
In these three days we covered a lot of terrain in clips, on flats, with backpacks, with bottle, with full face, with half shell, with shammy and without. We traversed the boundaries of conformist pigeonholing and divisive grouping in order to experience mountain biking in three of it's modern guises. We rode trails that defined the genres to which we have been herded and experienced the particular challenges of each subset. The only commonality was the rider that navigated each and the clever mechanisms that shifted our gears, turned our energy into motions and brought us to a stop.
SRAM's dastardly plan was to take us on a three day experience of Whistler and it's surroundings that showed us how versatile and relevant the XO groupset and components are to all mountain bikers, whilst showing off the revisions and refinements that have been implemented this season. Rather than bore you with my tales of sinewy singletrack, packed lunches and punctures I want to highlight some of the big and little changes that SRAM have made and what are their relevancy to riders.
The Truvativ X-Guide
SRAM employees are obviously riders – riders who like to go hard – and dropped chains must be as much of a hassle for them as it is to any rider who goes hard downhill. Once you have ridden a downhill bike with a chain guide you wonder how you could ever go without one again, which could be part of the reason so many riders are switching to single ring set-ups on their 'XC' bikes these days. However, if you haven't got the strength to push a dinner plate all the time and would rather run a tea saucer as a backup then your choice of chain guides has been pretty slim. There are some pretty good ones out there already but Truvativ have decided to team up with MRP, one of the leading chain guide manufacturers, to produce a dedicated dual ring chain guide for use on dual ring 2×10 setups. 
It is simple system that has two jockey wheels side by side on the boomerang and has a replaceable bash guard (called a Skid Plate not a Taco). It is relatively light at 155g and is available in BB mount, ISCG and ISCG 05 compatible models. Comes in aluminum and a composite model and comes in black or white.
That SRAM/Truvativ have gone as far as working together with another brand to improve the ride of their customers is a big step and shows their commitment to the changing style of mountain biking. Riding is getting more aggressive and riders need equipment that works together flawlessly so this collaboration between Truvativ and MRP is a rider led decision.
On the DH side there was also MRP G2 SL's rebranded with the SRAM/Truvativ monikers.
Cranks
The big announcement was the carbon XO crank. Sure we knew there was one in the pipeline for the XC/trail/AM market, but what was the punchline was that the same crank is being titled as DH ready also. When designing the crank SRAM wanted a versatile crank that was light enough for all applications in the XO family and strong enough to be put into battle on DH bikes. So what the engineers did was design a crank from carbon that might not be as light as XX but is lighter than the downhill specific Descendant cranks, and yet strong enough for bike park beatings. What they now have is the lightest downhill crank on the market (750g). The only difference between the cranks used on DH bikes and XC/trail/AM bikes is the spindles because of the different sizing requirements between the genres. The DH XO is available in 170 and 165mm arm lengths, in GXP, GXP PF, 73 and 83mm spindles. The all rounder version is available in 2×10 and 3×10 ring set-ups and with PF30,BB30, GXP and GXP PF versions. 
Bonus information: Sam Hill used these super secret BlackBox carbon DH XO cranks when he won the World Champs but the minute his bike came across the line mechanics whisked them off his bike to save them from being spotted by the clamorous masses of tech geeks and internet super sleuths. 
Gearing
SRAM have also listened to the riders on the trails all over the world, riding different bikes in a variety of ways, and this year offer a plethora of different gearing options for their 2×10 drivetrain. Now there will be available four different gearing options on chainrings: 42-28 for hardcore heroes with thighs like whale bone, 39-26 for everyday application and best suited to most riders, the 38-24 for the 29er market because the big wheels tend to lose a gear, and 26-22 for the all-day, big mountain climbers who need the lowest gear. These options will be available in XO but also X9, X7, and the all new X5 groupset.
The 38-24 and 36-22 are also available with an all mountain guard option to protect the expensive and delicate big ring. Carbon for the XO model and aluminum for the X9.
Dedicated Front Mech
New to these drivetrain options are dedicated 38t and 36t front derailleurs available in the X0 and X9 models. The idea behind this is to make an optimized shifting device for 2×10 set-ups. The throw is designed with dual ring shifting in mind, and the cage is smaller to suit the smaller rings but also help provide clearance for increasingly cramped spaces on modern bikes around this area where there is already gears, rings, pivots and shocks cluttering them.
DH Ten Speed Rear Mech
When I heard SRAM were working on a dedicated DH rear derailleur for ten speed application I mumbled something about marketing bollocks under my breath because I had already being using a regular XO ten speed in short cage guise with no issues. But it turns out my mother was right and I truly am a mechanically inept knee jerk reactionist plonker. As SRAM brains explained, the regular ten speed derailleur does work with no problems on both the big 11-36 and the small DH/road cassette set-ups but when you really want to work with absolute efficiency in shifting then a dedicated derailleur will work fractionally better.
It uses a shorter P knuckle to allow the upper pulley wheel to track tighter to tighter range road and DH cassettes closer, and therefore should make shifting just a little bit more crisper and possibly faster. The kind of thing dedicated DHers need, especially the race heads when the difference between 23rd and 24th place in civilian mens class is judged by nanoseconds.
Other Changes
Colors. Now the XO stuff is available in black on black, red on black and the very lovely high polish finish; All very adult and sophisticated color schemes thank goodness. Plus it is nice to have a choice to color match, or color clash, a bike and it's components. 
The Reverb seatpost is amazing. We should all know it by now but I just wanted to reiterate it to anyone still sat on the fence. To make it even better a few tiny improvements have been made to it. At the seatpost/hose junction a longer and more resilient aluminum coupling is being used (not that I've EVER crimped mine in the work stand and broken it off. No not me, never. I'm not that stupid…), lighter fluid for faster uppy downy movements, and it is now available in all black. 
CONCLUSION
This is where I supposed to summarize the three days experience and the above product bonanza with a Jerry Springer-esque synopsis. However, I'm left with nothing right now so I'm just going to go riding, just like you should. Hugs and kisses (XO getting it?)
---
What do you have to say about the XO groupset? Say it here…