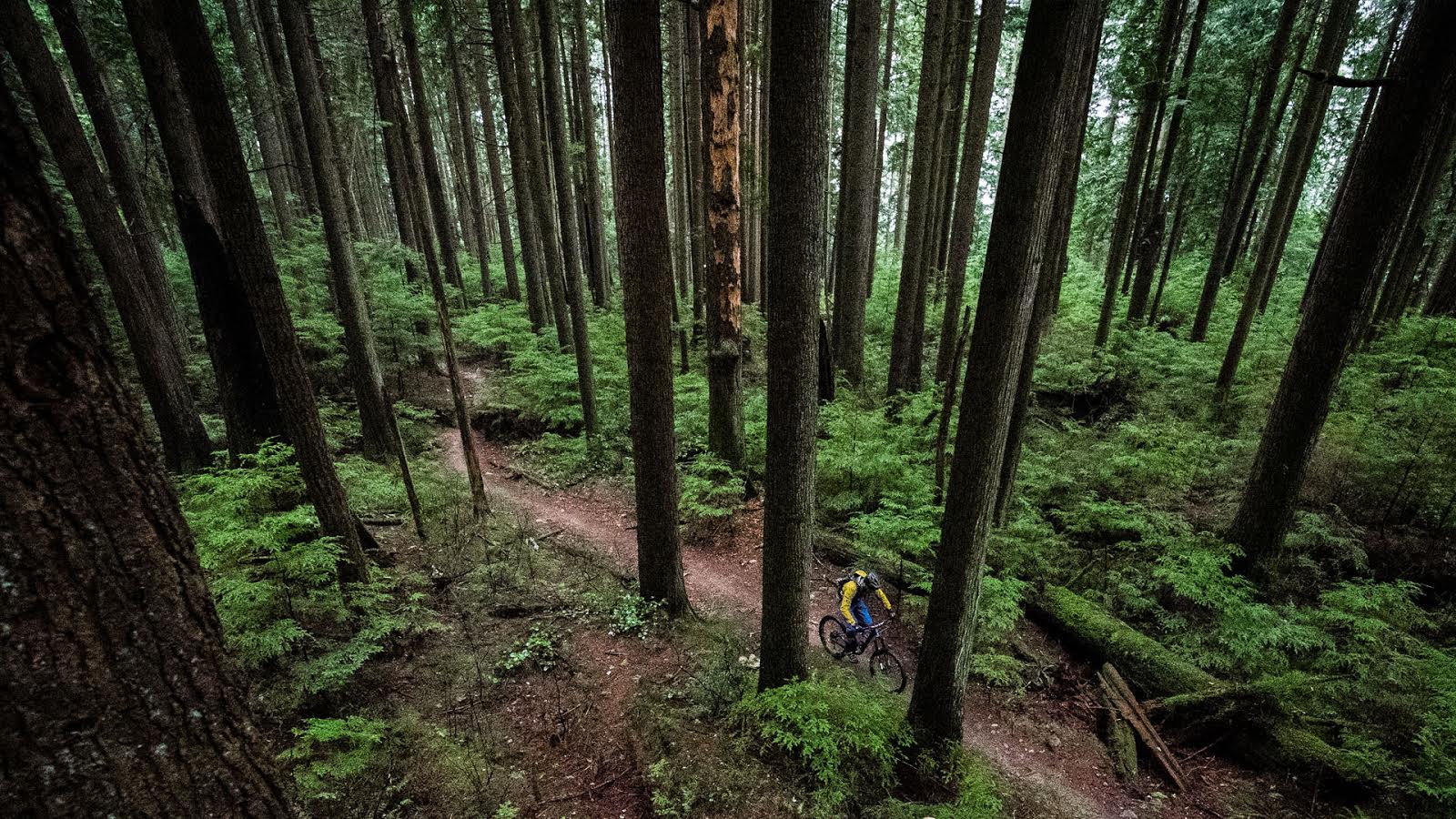 The Same Familiar Faces
Growing up in Calgary had its benefits to my life as an outdoor enthusiast. Calgary is an incredible gateway to the mountains, and offers as a great starting point to any adventure. I also think that having the mountains constantly in my sight but not quite at my doorstep, added a heightened level of commitment to my time out there.
Matt Montandon and I dissect a trail…ok we're probably in the midst of some witty back-and-forth banter.

Canada Olympic Park consumed my time as a teenager; as they presented me with lift access riding within city limits. I was there 7 days a week, even if it was to catch last chair after school. Some of the greatest friends I've ever had came out of countless runs at Canada Olympic Park.
Cruising down the trail, Matt and I whip out Crabapple Hits.
One friend I learned to ride with had more style and flow than anyone in the city–that friend was Matt Montandon. Growing up, Matt and I rode at the skatepark, dirtjumps, or Canada Olympic Park and watched each other learn tricks and developed our own flow. As I got more into the sport, I became obsessed with trails and corners, while Matt flourished on jumps and features. The best part of learning to ride for me, was learning to ride with others, no matter what style.
I've found that Whistler is a great place to practice the big mountain, trail style I love. Stephen riding a fresh, shale chute up on Garbanzo.
Years later, I've made a commitment to riding in my life, and have situated myself in Whistler for my season. I'm thankful for being part of this team, mostly because I'm now part of a team with friends, including Matt. NSMB provides an outreach for the community, and for me, the team is a community as well. Some of the members I've been riding with for years, and all that has changed is the location.
Sure we took different approaches, but we're both still riding. Matt and Stephen ride Fatcrobat
---
It hasn't been long, but Stephen has made a great addition to the team. Stephen headed off to the Swiss Alps today as a guide for Big Mountain Bike Adventures. Stay tuned for more awesomeness from our AIRprentice. Talk here…