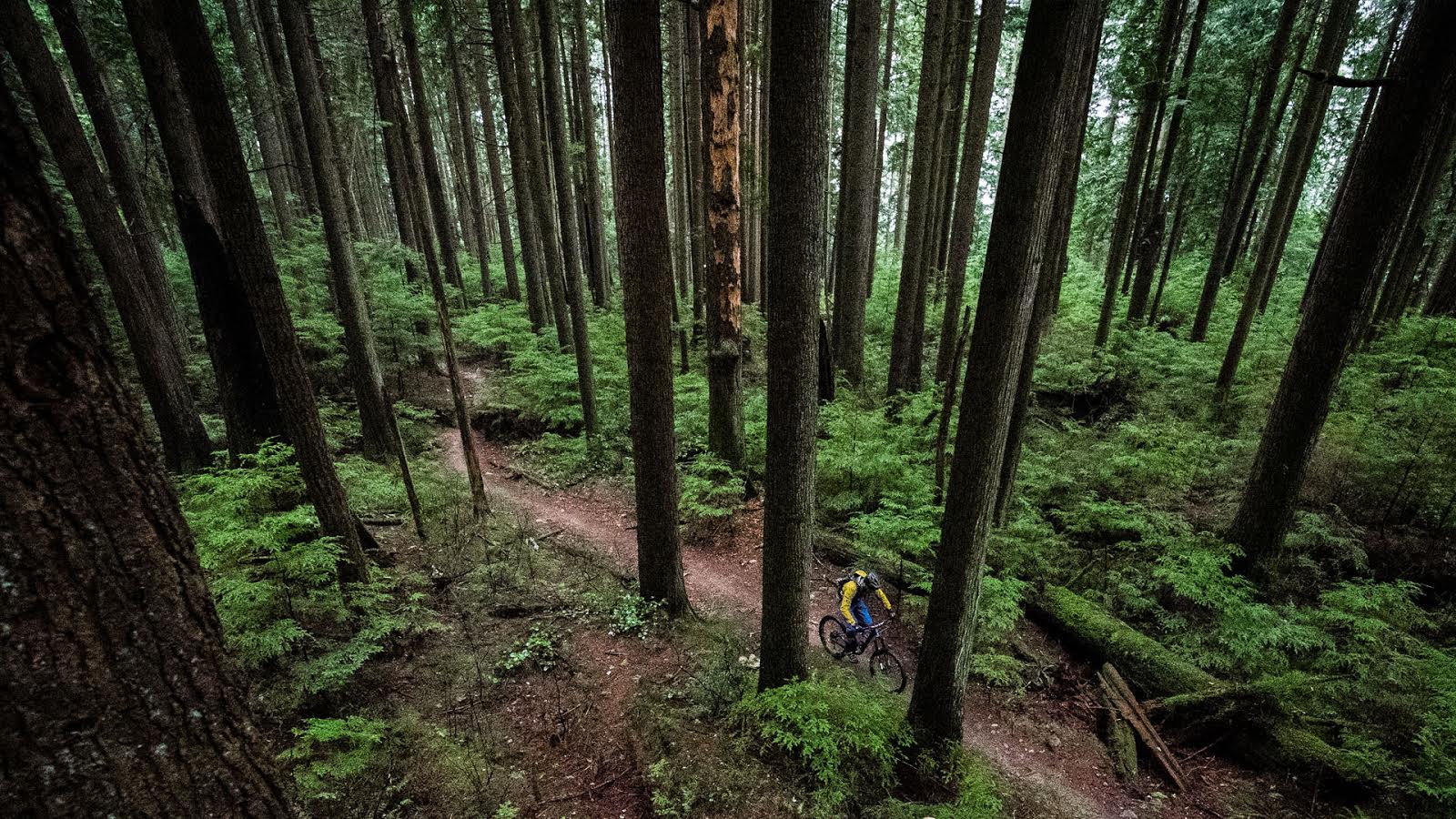 Inside Out Teaser
Last month the Coastal Crew made our way up to Prince George, BC to do some filming on some of Kyle Norbraten's old hometown lines. There was one line in particular that he has known about for years that he had been saving for just the right time.
During the PG trip that time finally came. We arrived there to begin working on some of the most fun stuff we have ever built. Since Prince George is Kyle's hometown it was an easy place to navigate and he already had a few lines in mind to rebuild and make bigger and better.
The dirt is so awesome to build with in PG. It makes sculpting the lines so easy and quick. Within a few days we had rebuilt a couple multi-hit lines that were begging to be sessioned. We spent a solid couple days having fun shredding step downs, hips and big gaps but in the back of our minds we knew something bigger was looming.
Just before it was time to head home we went for the big banger… the train gap. All that can be said is that we got what we went there for and it was much more than satisfying. We bagged a ton of great footage for the segment and moved onto the next shoot to continue our busy summer putting together 'From the Inside Out'.
'From the Inside Out' will be the first film in a new annual series that will give an inside view at the influences and people that have shaped The Coastal Crew as riders, builders and cinematographers. The film will be a candid look into our vision of free ride mountain biking. In addition to the Coastal Crew – Curtis Robinson, Dylan Dunkerton, Kyle Norbraten – the film will feature: Brandon Semenuk, Steve Smith, Thomas Vanderham, Matt Hunter, Graham Agassiz, Mike Hopkins and Kenny Smith.
'Inside Out' is set to be released Fall 2011 on DVD, BluRay and digital download. Keep up to date with our travels and progress throughout the season by following us on Facebook and Twitter.  Also watch for iconic still images from the film by Nicolas Teichrob and Sterling Lorence who will be on set with us for most shoots.
'Inside Out' is made possible by Mountain Biking BC, Rock Shox, Sombrio, Evoc, Chromag and SCOTT Sports. Additional support for the film is provided by Contour, Devinci and Specialized. The film will be produced by 2ndBase, a new joint film company formed by The Coastal Crew and Anthill Films.
---
Is the excitement building? Dying to see more? Talk Coastal Crew and 2ndBase here…