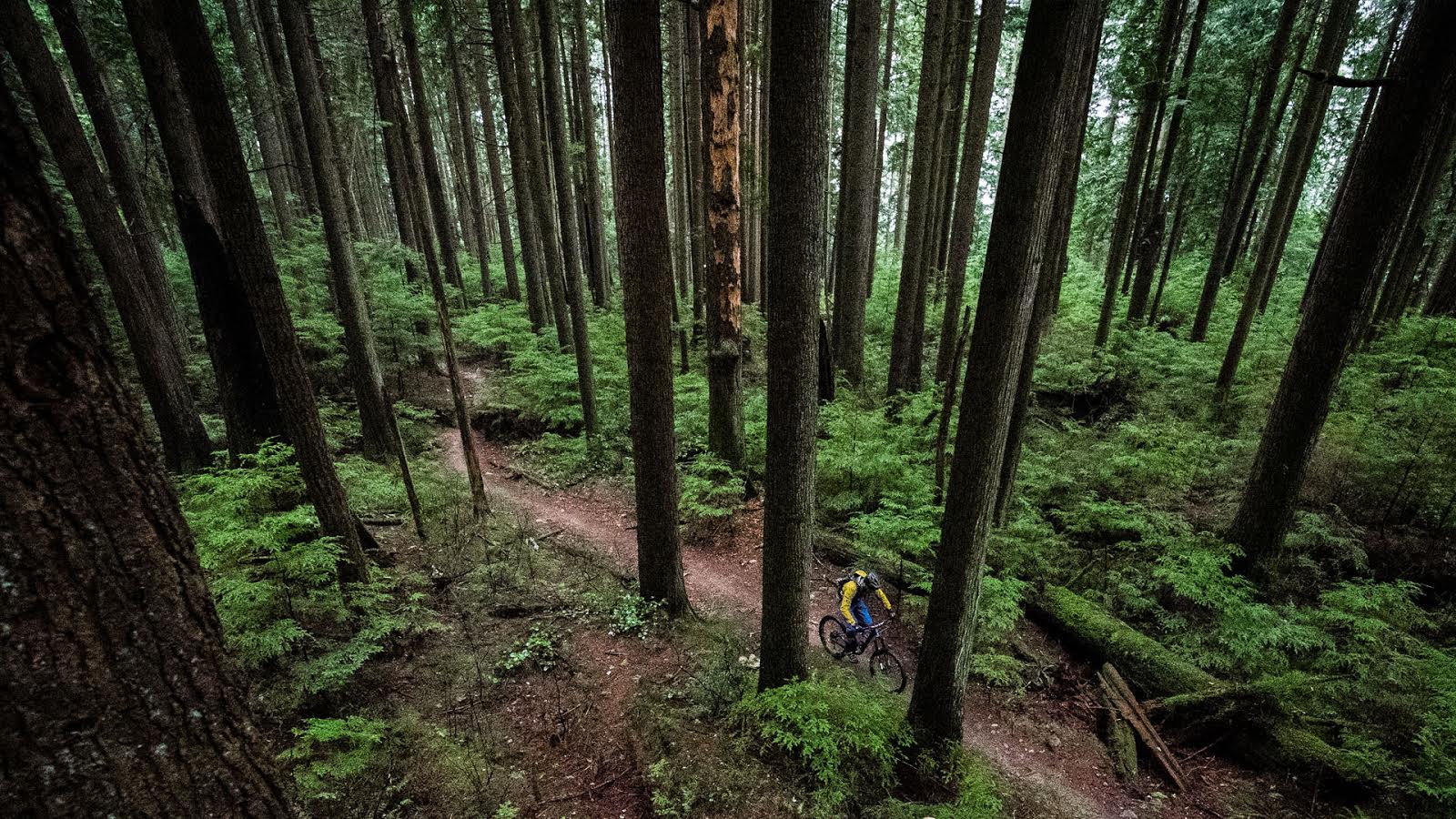 Shooting With a Pro
After three days of riding Sun Valley singletrack I was way stoked on the local terrain. On Friday night, the last day of ScottWeek, Scott Bikes' marketing director Adrian Montgomery hatched a plan with Scott Markewitz to go back up Bald Mountain to do some more shots with the 2012 Spark — and he invited me along. I had kept my bike for some solo explorations on Saturday, and what better way than a chairlift to the top of the hill for my kind of ride!
While on the gondola we discussed trail options, and I was adamant about a particular section of the Warm Springs trail that was in full bloom—a carpet of yellow under the burnt out trees. The Warm Springs trail has a great variety of undergrowth and scenery as well, so we chose the same trail I'd ridden the previous day. A second chance on a familiar trail, some tweaks to my bike's setup, and a shoot with a pro photographer — everything coming together for a great day on the trails!

  Adrian Montgomery repping the casual look and Scott Wilson doing the racer boy (that's surely an XC racer's leg if I've ever seen one).

  Markewitz set up while the boys warmed up on Bald Mountain's upper descent, Broadway.



  Adrian was hammering the corners to get all he could out of the 26″ Spark and its Rockshox Sid.

  Railing on Broadway, stoked on the fork setup changes I made since the previous day. Photo ~ Scott Markewitz

  The place we were shooting dumped right into a hairpin corner, which was good for a few hairy moments.

  What goes up must come down… we descended into the burnt out forest of the Warm Springs trail and set up in a spot where all the wild asters were in bloom.



  Markewitz's son Julien was a mega trooper on the day: 3000 feet of descending on his 20″ Scott Spark with v-brakes!

  This is exactly how I like my shoots to go: great weather, well-dressed riders on wicked bikes, and smiles all around.

  Getting artsy with the trees…

  When Markewitz talks about carrying "The Midget", he's not referring to his son; I didn't pick up his bag full of lenses but I can assure you it was heavier than anything I'd like to carry around all the time!
  The blooming yellow was just amazing.

  Scott Wilson carves another smooth turn on the 2012 Spark 29er.

  Adrian shredding in Sun Valley… if there's one thing this place has it's rippin' fast singletrack!

  Out of the yellow and into the green.

  Up the trail… Photo ~ Scott Markewitz

  And back down again. Photo ~ Scott Markewitz

  Markewitz has the patience and professionalism that you'd expect from a pro.

  Julien looks on as Scott has the boys run through the jump again and again.

  One of my favourite sections of the Warm Springs trail, lofty jump after lofty jump after lofty jump!

  Blasting in big ring territory! You put me on a 120mm XC bike and this is what I'm going to do. Mouse over for a second shot. Photos ~ Scott Markewitz

  Adrian grabs a bit of airtime at our final shoot location.

  A rare portrait… Markewitz doesn't put down the camera for long.
Thanks to Scott Bikes for the chance to ride their new 2012 bikes on Sun Valley's wicked singletrack, Adrian for his hospitality and a fast tire to follow, Scott Markewitz for the fun shoot and photos for this article, and everyone else I rode with over the week. Stay tuned for a more detailed look at the 2012 Spark and more photos from Sun Valley.
---
I don't care how much of a gnarly rider you are – if you can't enjoy the trails in Sun Valley you better check for a pulse. What do you think of Morgan and Scott's shots? Tell it here…