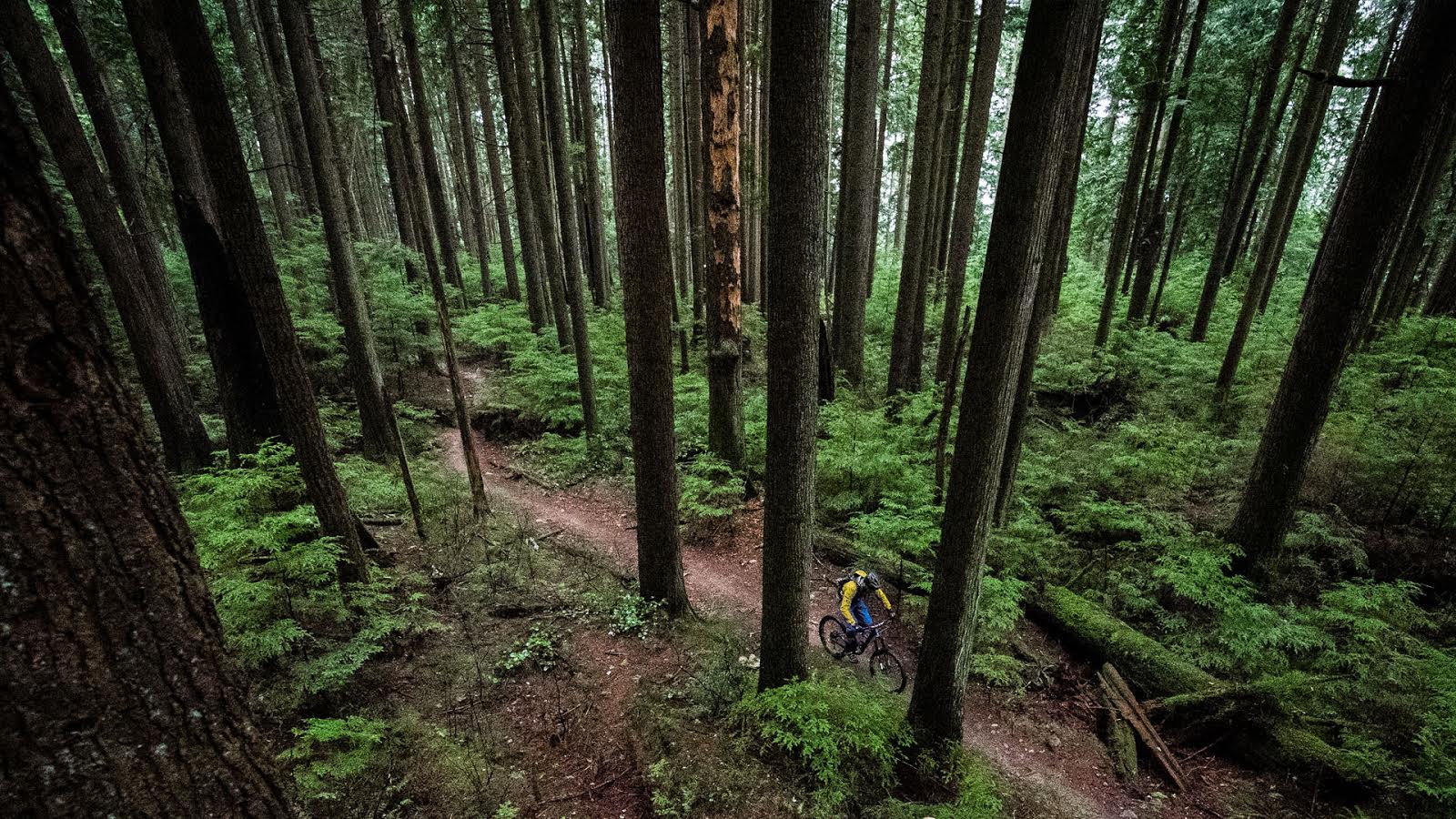 CDN Open Enduro
WHISTLER, BC July 24, 2011 – Brian Lopes (USA) opened and closed the action at Kokanee Crankworx with gold medal performances. He won the Fat Tire Crit on July 15 and then took first in the newly designed Canadian Open Enduro, presented by Kona. Flyin' Brian combined his downhill and cross-country skills to complete five stages in 2:31.38; beating Nicolas Vouilloz (FRA) who came in second at 2:31.92; and snagging the title from defending champion Remy Absalon (FRA) who completed in 2:33.94.

  Photo ~ Malcolm Mclaws
Anne Caroline Chausson (FRA) successfully defended her title in the Canadian Open Enduro, winning the five-stage, rally-style epic with a time of 2:45.74. Fanny Paquette completed with the second fastest time at 3:06.54 and Jacqueline Harmony (USA) finished in 3:07.07 for third place. 

  Photo ~ Malcolm Mclaws
The course was designed by Whistler local Richie Schley and featured varied terrain that now more closely resembles European Enduro races and favours the all-around rider. The ultimate all-mountain challenge took place in the Whistler Mountain Bike Park and on some of Whistler's best valley trails. 

  Whistler events guru Seb Fremont won the Richard Juryn award. Photo ~ Malcolm Mclaws
"Enduro is a growing genre of off-road racing that pits cardio and strength against nerve and skill. The race design is new to North America and uses a rally-style format involving five timed 'competition stages' linked by 'transfer stages' that are not factored into the overall time," says course mastermind Richie Schley.  
Today's Canadian Open Enduro, presented by Kona closes the eighth iteration of Kokanee Crankworx. With record crowds and massive uptake on the live webcasts of each event powered by partner Freecaster.tv, Kokanee Crankworx was experienced by more people than ever before.  Kokanee Crankworx 2012 will take place August 10-19, 2012.
Find full event results here
  Full Replay
  Highlights
---
Congrats to nsmb.com's AIRprentice co-winner from 2010 Paul Stevens for an impressive 7th place finish – ahead of some big names. Way to go Paul! Talk Enduro here…