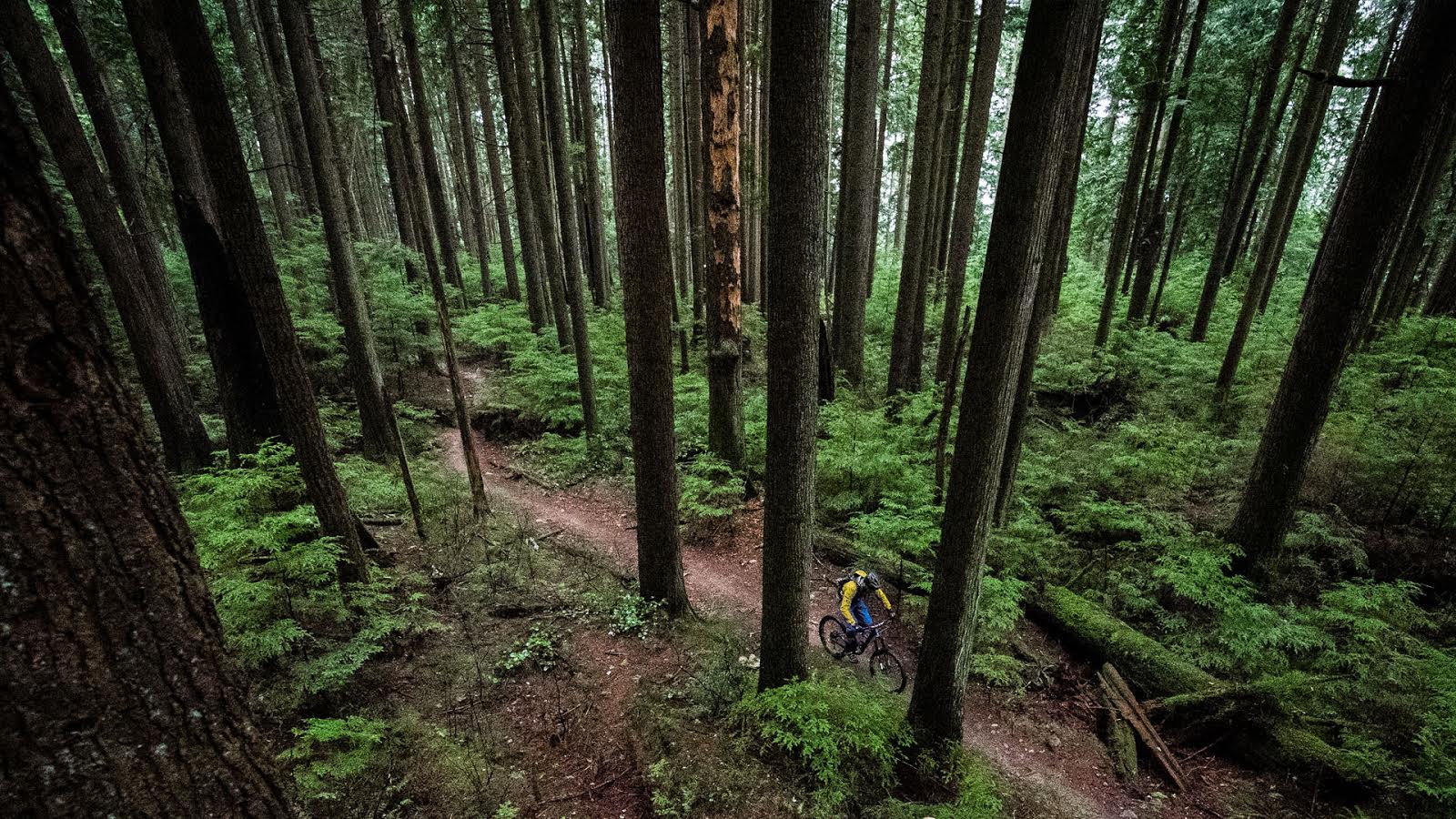 Deep Summer
Every year the appearance of the familiar Whistler Base changes for the 10 days of Crankworx. It's interesting seeing the transformation year to year, as the village sees changes but the bike park trails always looks the same. One of the more unique events in Crankworx is the Deep Summer Photo Challenge, a competition to capture a new perspective on the most recognizable trails in the world.
I had the opportunity to work with professional photographer Tim Zimmerman for the competition, and it couldn't have gone better. This man's passion and talent behind a lens is beyond perfection. He had a great story to tell through his photographs, and more importantly we all had three of the best days of our summer thus far. The team was Eric Lawrenuk, Kevin Landry, Jon Widen, Peter Matthews, Gareth Dyer, and myself. A team of personalities, that once together carried hilarity for 72 hours straight.
I'm incredibly impressed with the work that went in and came out of the competition. Our show turned out better than I could have dreamed, and I'm proud to share this moment and have it remembered. More than anything, the competition creates documented proof that there is room for new perspectives on the same old Bike Park trails.
Team Dirt Wizard presents: R.I.P. Summer
WHISTLER, BC July 21, 2011 – Kokanee Crankworx's hottest non-biking event, the Deep Summer Photo Challenge, inspired a sold out crowd last night, July 20, at the Fairmont Chateau Whistler. Local photographer Robin O'Neill, the first woman to ever participate in the Deep Summer Photo Challenge, impressed the judges the most and took home first place and the cheque for $5,000. She will add this win to her second place showing at the 2011 Arc'teryx Deep Winter Photo Challenge.
A panel of five expert judges had the unenviable job of assigning first, second and third to a field of six world class mountain bike photographers. After the deliberations Margus Riga, a photographer just two years in on the pro scene, emerged in second with $3,000; and Dan Barham took home $2,000 for third place. Justin Olsen, Tim Zimmerman and Pinkbike.com Wildcard photographer John Wellburn were also competed for the Deep Summer title.
Zimmerman and O'Neill are no strangers to the "Deep" format as both of them participated in the Deep Winter Photo Challenge 2011, and Barham competed and got second in the first ever Deep Summer Photo Challenge in 2009.
"The pressure of putting together a killer slideshow in three short days is a blessing and a curse," says Barham. "What seems like plenty of time at the beginning of the competition whittles down to a mad rush as hours relentlessly pass by. The compression of action and creativity definitely focused my mind on the task at hand. I work under time constraints all the time, but Deep Summer is definitely the next level."
---
Which of these did you like? Did you think Robin's was the winning photo shoot? Judge here…