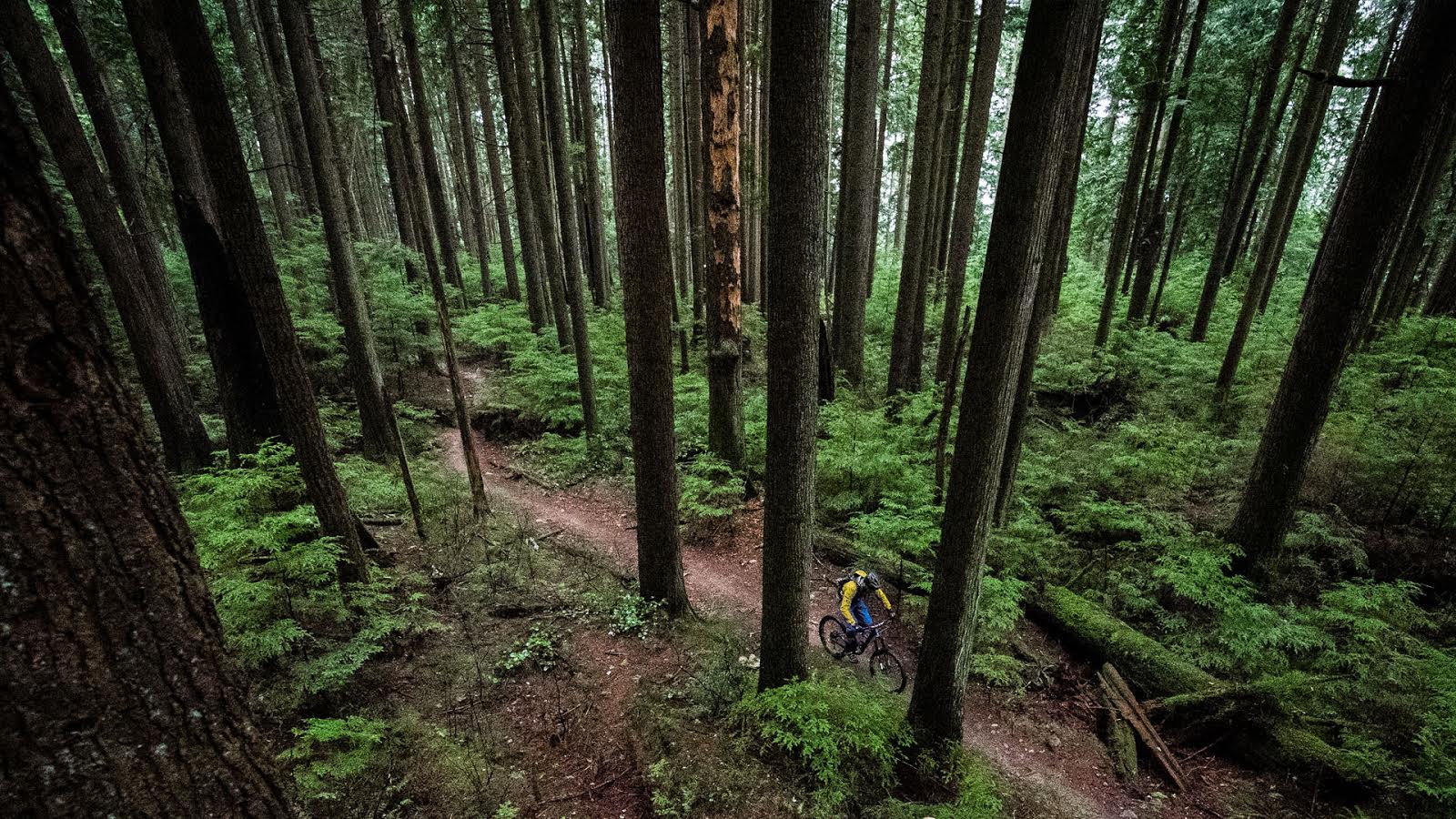 The 2012 Evil Undead…
Despite having one of the coldest and rainiest springs in recent years, the mountain biking this season has actually been quite pleasant. You definitely have to pick your days if you want to stay out of the rain, but for the most part the showers have kept the soils tacky and the trails in good shape. 
  Cruising downtown Seattle with a truck load of Carbon.
For the last few weeks here I've been working with Evil Bikes testing out their new prototype chassis, dubbed the 'UnDead'. I can't really say enough about this bike. It's the lightest downhill bike I've ever slung my legs over and it's been amazing running it through its paces here in Whistler. I've decked it out in the full SRAM groupo kit, including Rock Shox WC, Vivid air shock, Avid Code stoppers, DT Swiss wheels, a Chromag saddle, and Truvativ bits. It's easily one of the sexiest bikes out there at the moment, and I couldn't be more excited to be a part of its development.
  My latest rig. Prototype full carbon Evil Undead. Put a bib on if you're going to look close, you might drool a little bit.
For the most part I've been riding in the park, and getting after it with the boys, which has been really fun. The trail crew has been busy building new lines, refurbishing old ones, and we're usually on it as soon as they're built. I've also had opportunity to get out of the bubble a few times, including a trip to the sunshine coast to ride with the Coastal Crew, as well as a trip to Nelson to check out the riding scene and development going on at Retallack. It's been nothing short of awesome. 
   Cal airs out a huge table on the step up gap in Dylan's backyard.
Now with the Crankworx on the horizon it's all go here in Whistler. Summer camps have just kicked off so I'll be coaching with SGC again this year, and then it will transition right into the big show. It's an exciting time of year to be biking in Whistler, and I'm going to be front row center for it all. In fact, I'll be on the mic announcing all of the gravity racing events at Crankworx, which should be an amazing experience as well.
Here are some more photos from the travels this year. Enjoy responsibly, and go get some.
Mason
  Right near Kevin Walsh's place; they serve up the best coffee I've ever had at Vivace.
  Callum Jelley ride test's the fresh B-Line berms.
  Cal and I pushed up Hey Bud last week, and it is looking good up there. 
  Paulo rolls into the vintage Joyride rock roll.
  Cal downside scrubs into the main Joyride rock roll.
   A Phat Wednesday racer rips the lower Heart of Darkness berms.
  Paulo comes in hot and put down a fast time at the B-Line/Heart of Darkness chain-less race.
  Paulo tables into the Joyride rock roll.
   These are the conditions that dreams are manifested from.
  Paulo tails me through the newest berms on upper Schleyer. Photo: Callum Jelley
   Matt airs out the berm, while Paul, James McSkimming and I roll through with some heat.
---
Mason's got it pretty dialled on both sides of the camera. Say anything you'd like here…