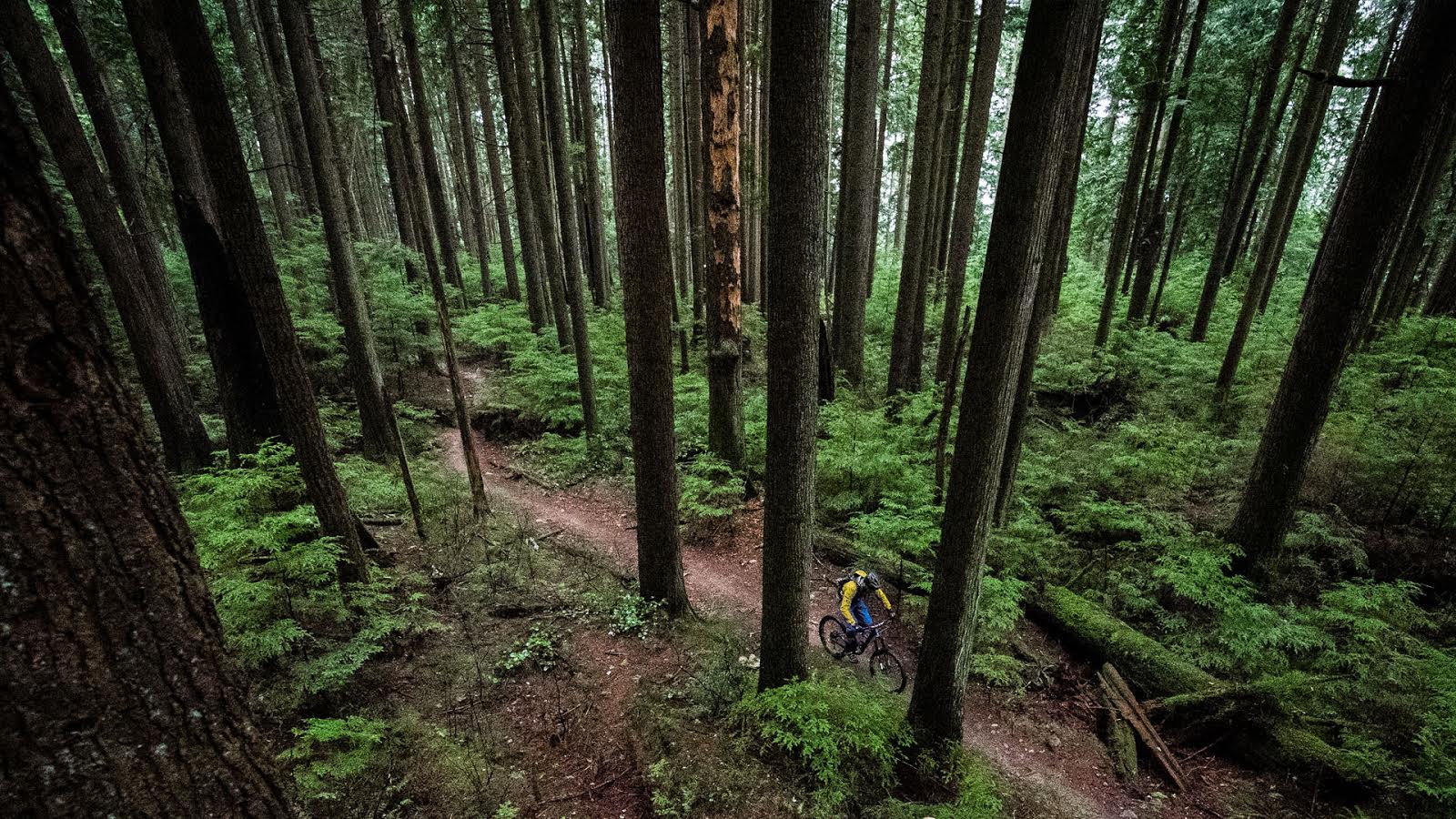 9th AIRprentice Rider Chosen
Racers can do it with talent alone. If you get results you get sponsors. On the less competitive side of the mountain bike sponsorship spectrum, even the top riders have to blog, shoot helmet cam footage and help their sponsors and the media promote. We ask all of our riders to blog and share their adventures on the site. Some riders are consistent about this while others treat it like grade 9 homework. During two short days it's tough for us to determine who will perform and who won't so we decided to fill our last spot with a little competition.

  Kyle arriving for a training session/photo shoot. Photo ~ Dave Hord.

We pitted Russ Fountain, Kyle Quesnel, Jason Lucas and Brandon Dixon against one another to see who wanted it most and who could generate some quality content for the internet. Both Jason Lucas and Kyle Quesnel worked hard and submitted some good stuff – but Kyle took the 9th spot with his top notch effort. Congrats Kyle – T shirt number 9 is yours.
Kyle does a bit of everything – which we like – and he put a good effort in which we like even more.

  Berm skills will come in handy at Silver Star. Photo ~ Dave Hord
Check out the other 8 riders here…
Rocking pajamas in Squamish.
Everything gets under way this Friday – July 8th. We'll welcome the riders at Silver Star's Bulldog Grande Cafe for some snacks and drinks and then we'll be on bikes as the lifts roll Saturday morning. Much of the nsmb crew will be there Friday doing some 'scouting' of the trails just to make sure we know where we're going. Can't wait to get back to Silver Star!

  Spinning for the camera. Photo ~ Dave Hord.
Congrats Kyle! We're looking forward to meeting you!
---
Chime in to the AIRprentice thread here…