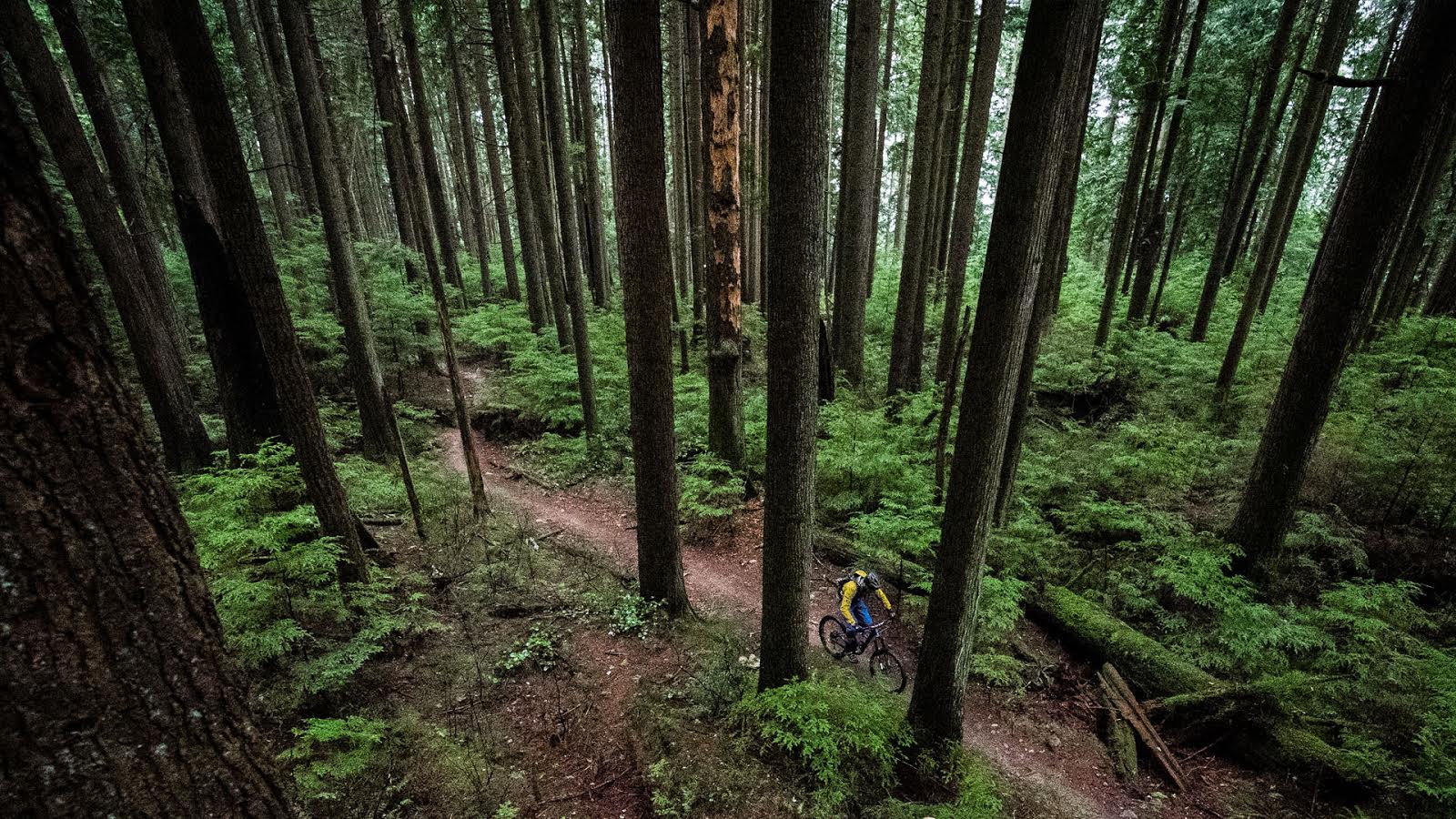 Paulo Blog
The simple fact that this might be the longest that I have sat still since digging out the pump track gives a good indication of how the last few weeks have been. A few days with temperatures pushing into the twenties has been enough of a sign of the drawn out spring finally giving way to summer, for the Whistler collective to forget about winter and start thinking bikes. Finally being able to ride without having to pack up a car and drive to the trails has been amazing, and has led to a crazy busy month, packed full of every kind of mountain biking.

   Early season the plants are as stoked as I am to see the sun, and bust out some serious greens! Amy Mcdermid Photo

The snow line is receding quickly, chased by a mob of Whistler mountain bikers willing (and digging) the trails clear. Trails are opening up by the day and the trail bike has seen some serious hours, exploring the valley to see what has become rideable each day. Last week I was lucky enough to get my hands on the 2012 Stumpjumper EVO, which has taken over valley roaming duties. First impressions have blown my mind! Stay tuned for a full report of how the new steed handles the rocky, rooty smorgasboard of trails in the Whistler valley. 
  What better way to break in the new steed than some fresh Westside loam? The Stumpjumper Evo eats it up. Todd Hellinga photo
Fuelled by my best result to date at a WORCA Toonie race, and feeling fitter than usual for this time of year, I decided to enter my first ever Super D race at the North Shore Ripper on Seymour. Big respect to the guys who put me in my place and made me realize I still have a way to go with my fitness before I can be competitive in this kind of race! A slightly disappointing 7th, but a great event with some awesome people involved. For my race story, see here.

   Loam appetizer followed by a main course of rocks. The Stumpy is still hungry for it! Todd Hellinga photo
Recently the varied weather has kept things interesting, but with a little help from a few dedicated dirt sculptors, it's also kept the dirt jumps and pump tracks in amazing shape so the hardtail has been seeing a lot of action too. My excitement as the bike playground throughout the valley has become rideable again meant that the opening of the bike park crept up on me fast. Despite the amazing efforts of the trail crew, who must have been looking forward to the day they could turn their shovels to the dirt instead of the snow, a lot of trails remained covered on opening day. However, as the weeks roll on everyone's favourites are beginning to take shape and quietly open, and the typical coastal weather has meant near perfect conditions! Needless to say, the downhill bike is now getting dialled in, and is receiving magnitudes of abuse only achievable when you have a chairlift in your back yard.
   Off one bike and on to the next, putting the demo through it's paces. Amy Mcdermid photo
It makes me realize how awesome it is to live here, and how fortunate I am, when the big decisions of the day are which bike to roll out on, and which part of the Whistler playground I am going to hit today. Not a bad problem really, when every outcome is a win. Okay that's enough sitting down for now, I'm going riding. See you on the trails!
   Classic bike park, it never gets old! Laying the table, Crabapple hits. Amy Mcdermid photo
---
Last year we crowned two riders at AIRprentice – and Paul was number two. He's been a top acheiver on the team without a doubt. Do YOU have anything to say? Go to town here…