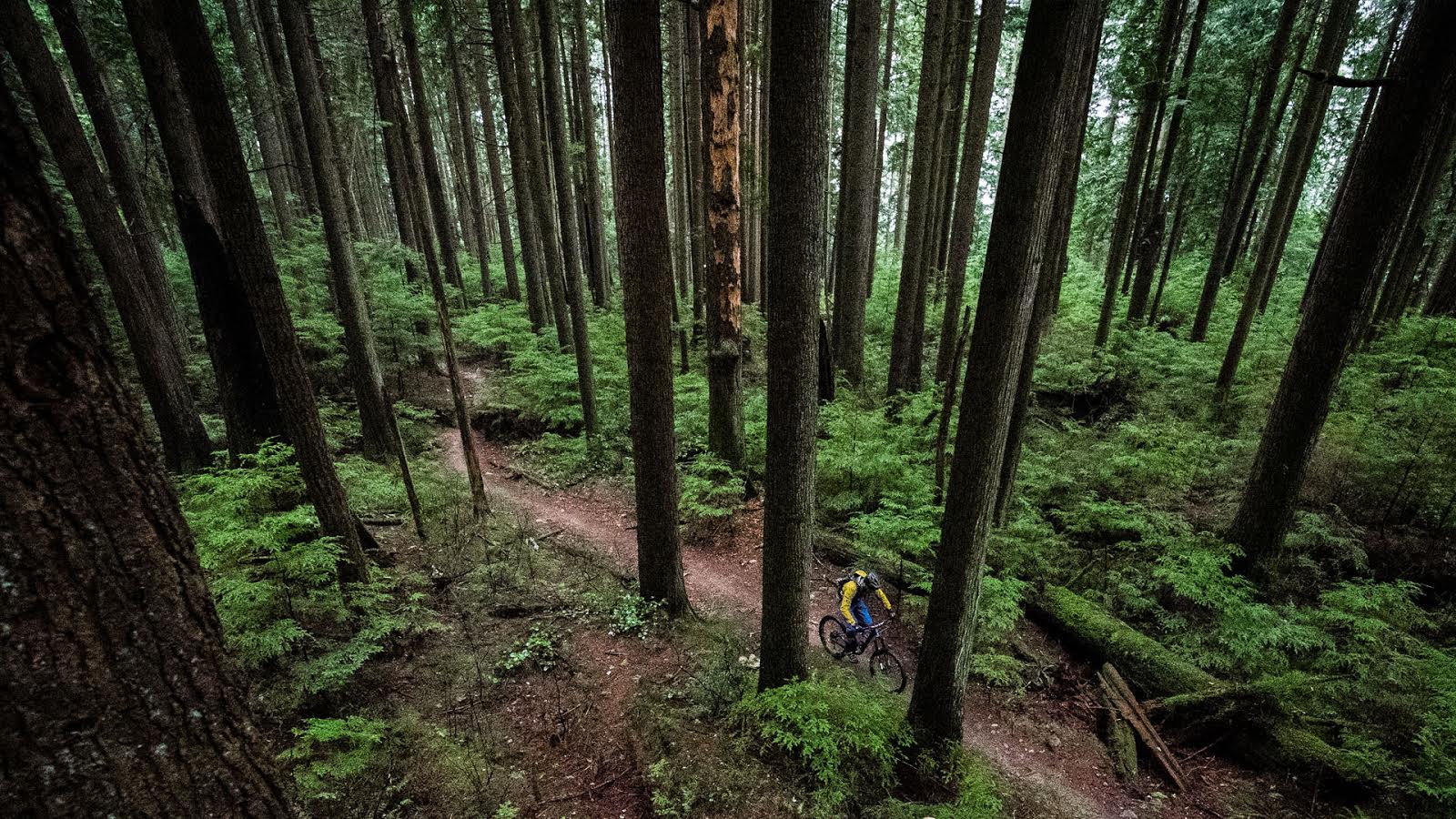 Dale's Trail Day Report 2
What a beautiful June it's been. This past Saturday was no exception and we were blessed with almost a full day of liquid sunshine. The weather has pushed me to sarcasm. The sunnier news is that we had a solid group of thirteen brave souls who joined us for our second foray down Ned's to Dale's Trail – one of Seymour's hidden gems. Or at least it used to be. Despite some heavy traffic and inclement weather the first section we worked on has stood up well – but we'll probably give it another little buff on a nicer day.
Here are some photos by Matt Dennison to tell the tale of our second TAP day.

  It was so wet that even the golden soil was waterlogged.

  Kelly banged in just about every rung on the ladder bridge. He was banging nails all day long. I'm going to call it Kelly's bridge.

  Brian – imported at great expense from Algeria via Colorado – was our muscle for the day.

  Darryl was building the a new bridge for those riders who just want to ride the first section and head back to Cabin trail. When the rest of us left he was still working.

  Eamonn – who has his power saw credentials – wasn't wearing a shirt under his jacket.  He worked his ass off with the saw though.

  More rungs for Kelly.

  Digger was broken (wrist) but he still was our pillar.

  Jerry championed a re-route around a particularly slimy elevated bridge. The bridge remains and the re-route is unfinished, but when it's done it will be a nice option for riders with an aversion to wood.

  Peter from Ireland depositing some freshly mined gold.

  Kelly's bridge was finished right at the end of the day. It's about sixty feet long and I'm guessing it has about 150 rungs. You'll get enough speed coming off the a-frame to send you all the way across. Everything below the bridge is still a work in progress – so don't expect it to be as buffed as the top section.
Thanks to Jerry and Digger for all their great prep work and guidance. And an extra high five to everyone who braved the nasty June weather and worked their asses off. We once again had a crew that exceeded our expectations. Thanks lads! Props as well to Rock Shox for helping support this venture.
---
Who was the first person to ride the new bridge? How did it go? Any complaints about us dumbing down the Shore? Bitch here…