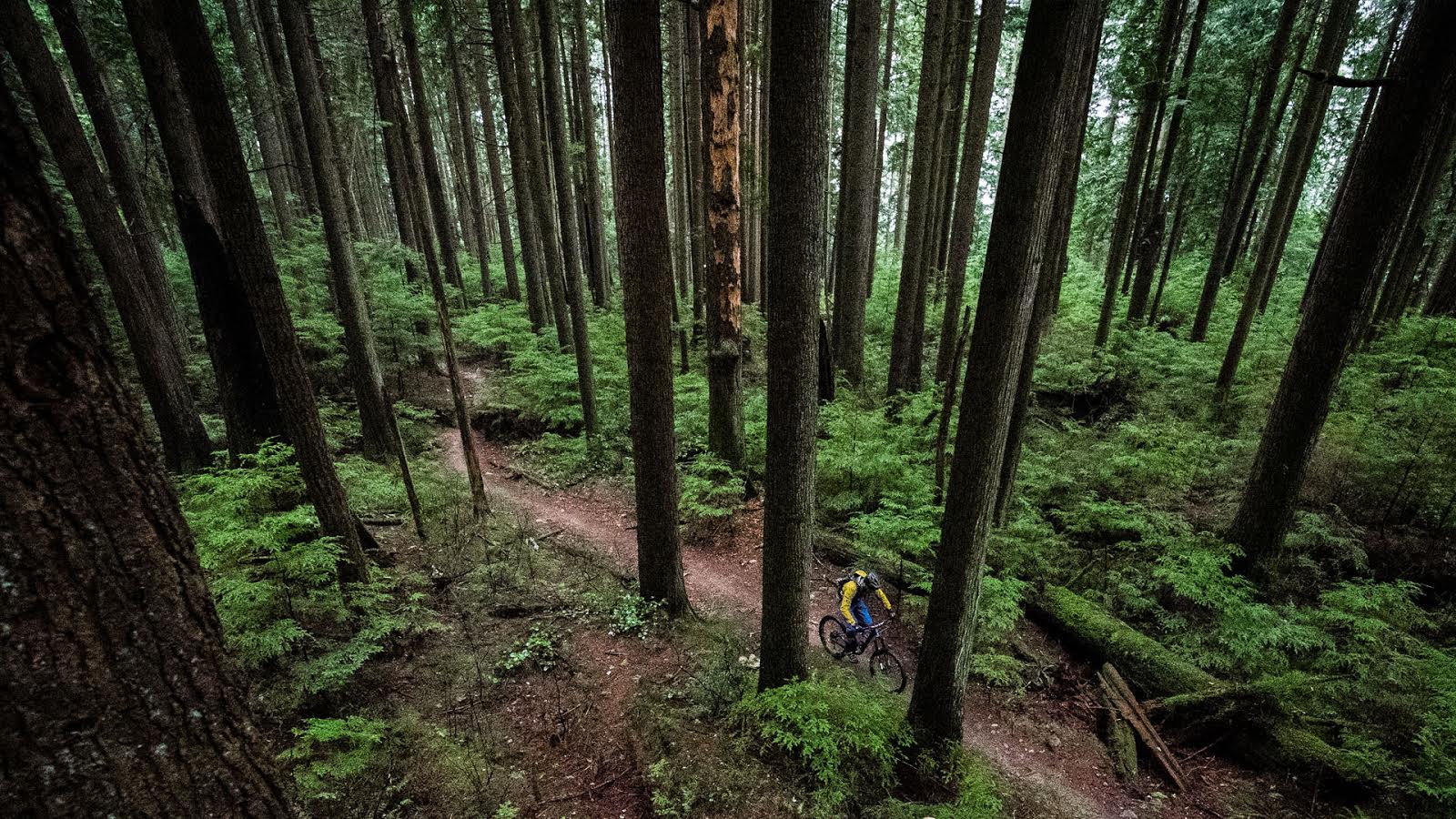 World Affairs Part X
This week we are very lucky to have some real photos taken by a real photographer. These are b-rolls and out takes from an impromptu shot we had on the way to Fort William. These photos don't exactly match up to the rides described in the story so use your imagination and place a gaggle of beautiful blonde Highland fillies into the pictures.
Grant is originally from Canada (Thunder Bay) but moved around the world somewhat until he fell in love with the woman he now calls his wife and mother to their two lovely young children. They now live in a lovely green bit of south England. Grant, a long time biker, has pushed himself onwards to become Dirt Magazine's number one shooter for all things British. He doesn't just shoot pillock bikers in degrees of undress though. He also boasts (well he doesn't boast, I'm boasting for him) a large portfolio of commercial clients and always has several art projects on the go. He loves doughy things, cafe racer motorcycles, and dirty factories.
---
The bicycle is a machine we humans have invented to make traveling distances faster and more efficient. The mountain bike, however, was not invented but born. It was raised through a process of evolution that may have begun as bohemian adventure and guileless maverick, but in the process of maturing, it became a far more serious and pokerfaced existence of snide anonymous internet comments, ready-made web movie desserts, and geometric geekdom. 

  The freedom of the road trip requires some tools: I-Phone with map app and exercise equipment to keep the wrists and forearms in shape. Photo: Grant Robinson.
But at the source of its creation was a desire to travel outside of realms conquered and wander through episodes of thrill, all whilst being chased by the smell of cooking rubber and grease.
Most of us were not there in the formative years of heady liberation and addled escapades within which the West Coast mountain bike existence came into being, but there is never a day when we should forget that these rebels and swashbucklers were just trying to have some fun, see the sights from up high (pun truly intended), and maybe get laid. Well perhaps the third one was just a periphery encouragement, but what they did end up achieving is seeing their surroundings in a new light. Rather than hills for walking upon or looking at from afar, they reappropriated that wild space around their urban life and made it a zone for getting wild, not just getting varicose veins. 

  Sensible riding shot with a pretty average backdrop. Glen Coe, Highlands, Scotland. Photo: Grant Robinson.
The beauty of mountain bikes is that the whole world is a giant skatepark or ski field. Everywhere you go there can be options and opportunities for enjoying the bicycle. Even though we are drawn to established singletrack – threads of fine singletrack that become woven into our memory – the ability for us to see potential in every blank canvass of field, mountain or wood is our strength as mountain bikers.
Lines Disease is something that many mountain bikers suffer from. A journey spent staring out the window turns into a long line of what-ifs and maybes as you imagine the hits, hips, turns, drops and rolls that could exist. As a school boy whole years of maths, French, and English (is anyone surprised to hear this) learning was misspent as I carved lines in the contours of my desk, drew trails in my work books, and dozed off to sleep day dreaming of theoretical singletrack.

  Skin So Soft is the only thing that calms the onslaught of midges. However, we didn't need it once because the Scottish Tourist Association did a good job of vacuuming them all up before we got there. Remember to stop here when you go to the Highlands and pick up Skin So Soft. I tried using some on the calluses I developed from the exercise equipment because I got terrible chaffing one night when I was 'exercising'. Photo: Grant Robinson.
These days the Lines Disease is still rampant, but more often than not I try and succumb to it and actually make those lines so. It doesn't have to be by carving the countryside endless new trails, or making a giant new huck for every Tuesday. Instead it can come from imagining and engaging a new line within the trail, or seeing the potential in something and making it so. 

  Funny story this. I took to trying to spook Grant every time he looked away. I'd get naked, pull out my wang, do the goat, or just flash some bum to get him to vomit a little. This one time I caught him being all art faggy under the bridge so I thought I'd sneak under and pretend to be rapey naked bridge troll. Oh how we laughed. Especially when we saw a group of hikers starring at us through their binoculars. I think they thought we were doing a porno shoot. It would have to be called, 'Tossing the caber: Highland fling 26'. Photo: Grant Robinson.
There is freedom in mountain biking but often the trail restricts that adventure and exploration. We have to follow the roaming brown snake that was carved by those before us. Even if we spend the time to whittle and slice a trail of our own, with the freedom to lay that line wherever we please, when it comes to riding it we are still limited to the path we must follow. Mountain bikes are all terrain vehicles but they can't go everywhere. Which is why when we do get a chance to carve open turns wherever we please there is great joy.

  And again. Booyah, back of the net. He didn't even see this one till he looked at them on his computer later on. [Note: Not actual penis, mine is way smaller. This was just my finger] Photo: Grant Robinson.
Recently I have been on the trail of racers. I returned to the UK to experience the tenth Fort William World Cup DH with my own eyes and to get a handle on the life of racers and what motivates them. Fort William seemed like a good place to start getting a grip on racers and their life restricted to five minutes between the tape.
They start at the top of a ribboned playpen and at the bottom they are spat out; bleeding, sweating, muddy, and in a heightened emotional state that can fall anywhere between traumatized or jubilant. What happens in-between the two wiggling, winding ropes is their challenge and fate. These racers spend their lives caged and cordoned off by the tape. There maybe alternates and options hidden within that course but really there is little freedom. And it's not just the five minutes of a race run, it's not even the long line of practice on the course. It is four days or so at a world cup event, the days of travel to and from the race venue, and more so, their whole lives spent focused so much on training and preparing for a life within the tapeworm's guts. 

  Freeriding isn't just about riding skinnies and rolling fatties. It's about the freedom to go anywhere and do whatever you please. Racer aero tuck freerider styles. Photo: Grant Robinson.
So I went to Aonach Mòr to see these wild animals confined to close quarters. But I'm a terrible spectator. I'm not much of a sport fan, never have, and maybe never will be. I can watch sport but only for so long. I've never really followed teams and I don't chase hours of my own life each week sat in a bar or upon a couch watching the game. However, with the appearance of Freecaster it has become far easier to follow the sport of downhill mountain bike racing. The immediacy of the stream has brought many of us far closer to the action and for half a dozen times each summer I relish the late nights or early mornings hoping that the internet is sturdy enough so I can scream at the screen and be animated by the action.
However, a couple of hours in your own home is different from a couple of days on a hillside. Sure, it is easier to appreciate the action and the ridiculous craft of these fellows when you are inches from the horrid bowels of the dirty brown snake they have to navigate; yes, it is only within the crowd at an event can the sensation of a collective passion be realized; and it is truth that the details of these amazing acts of skill can only be discerned when fully immersed, but I just get bored watching. I'd rather be riding myself.

  Constrained by the trail but free by choice. Photo: Grant Robinson.
On the first day of practice at Fort William I meandered around and got my bearings. I walked the pits, I walked the track and I, according to my duties, spoke to as many figures as I could bear. The weather was superb, not just by Scottish standards but by any standards. Glorious sunshine, gentle warmth, no wind, no midges, and daylight hours that last easily past ten o'clock. But by the evening I was twitching. I had to ride. I got back to the hotel room and loaded up the headphones and stomped some pedals into the evening just to burn some pent up energy. It worked and I no longer was frustrated enough to punch a lamb in the head. 

  Made you look. Ah mate! That's a dead arm I get to give to every one of you. See you next tuesday. Photo: Grant Robinson.

Knowing that the next day was going to be more of the same I took my bike along and made a point of hooking up with some locals to show me around the trails nearby the race site. Now I had heard the gondola served the race track and I realized it also whizzed punters like myself to another downhill called the Red Route. What I didn't realize was how good this track was. It starts off with the longest boardwalk I have ever ridden, and not just a flat line of wood to get somewhere, this thing wound its way all around the top of the mountain like a demented seaside resort roller coaster. Turns, g-outs, rollers, jumps, switchbacks, and the most magnificent banking rise corner I have ever experienced. What was even more stunning about this one corner was that failure to take it correctly would have you airborne and headed for doom like a jet fighter with engine failure. As you turned up and to the left, feeling your momentum pushing you deep into the compression, all you could see out of the corner of your eye was the valley floor well beneath you. Sublime.
The boardwalk was put in to carry riders over the marshy highland peatbogs and thankfully the trail builders had some fun with this task, but once this area of sucking tussock and grass was covered the trail shifts focus and becomes a rocky, rolling pumptrack. The rock was smoothed by giant glaciers and what has been left is ideal riding surface for round wheels. The trail rolls and winds for a little bit before taking a downwards turn. I had expected a short section of rough rolling rock but almost a minute later (it could have being much shorter or much longer, time becomes a blur when grinning and bearing it) I was still taking in wheel eating compressions, smooth rolls, and natural hits. An extraordinary trail and huge kudos go to the trail builders for finding such a line and letting it breathe it's own breath where needed and yet still taming and tamping it where necessary.

  Timmy Turnbar says, "Get rad wherever and whenever sports fans." This is actually a B-roll shot because in the next frame I'm like totally clicked dude. Yeah, I massacred the trail and then I did a sweet cuttie where I didn't lift the rear wheel or use the brake. Actually, I may have. Photo: Grant Robinson.
But the trail wasn't over. After this the trail dives into the woods and takes on a far more man-made character. Rollers, berms, poppy gaps over rocks and tight squiggles is the recipe of this desert.
We collected ourselves and shared shit eating grins and high fives at the bottom, but our guide told us it was far from over. Also cut, carved, and sometimes hidden in the woods, are miles upon miles of trail. Much of it created purposefully for mountain bikes as part of Britain's remarkable recent trail building drive and others as hidden gems that local pinners like to hone their steep, deep and loamy skills upon.
We rode all morning, then watched the racers qualify, before setting off again on another adventure. We rode a whole new set of trails and by this time I was hooked. Was Fort William going to lure me into it's grasp? I began planning the construction phase of a makeshift hut in the woods because I was in love. But I fall in love too easily because I'm a sucker for love when the rounded assets of great trails are my seductress.

  The lost art of the power wheelie, or wheel stand if you are of a Kiwi persuasion. Photo: Grant Robinson.
The following days of the event I snuck off to get my own riding in the woods whilst the athletes battled with the bastardly dastardly race course. I'm sure they would have it no other way, as the race is their all consuming focus, but I couldn't help feel a little sorry for them. They were restricted to that one line all weekend. They had traveled the globe but they weren't seeing much. Blinkered by tape and held captive in their own world.
This is meant not as a damning allegory. No, I'm straight out saying it, but it's not meant to be deprecative of the life of a racer. Just a breathing sigh that mountain biking, for me and many, is a freedom to go wherever we choose. 
---
Ten adventures later and I'm still as jealous as I was from the first! How about you?