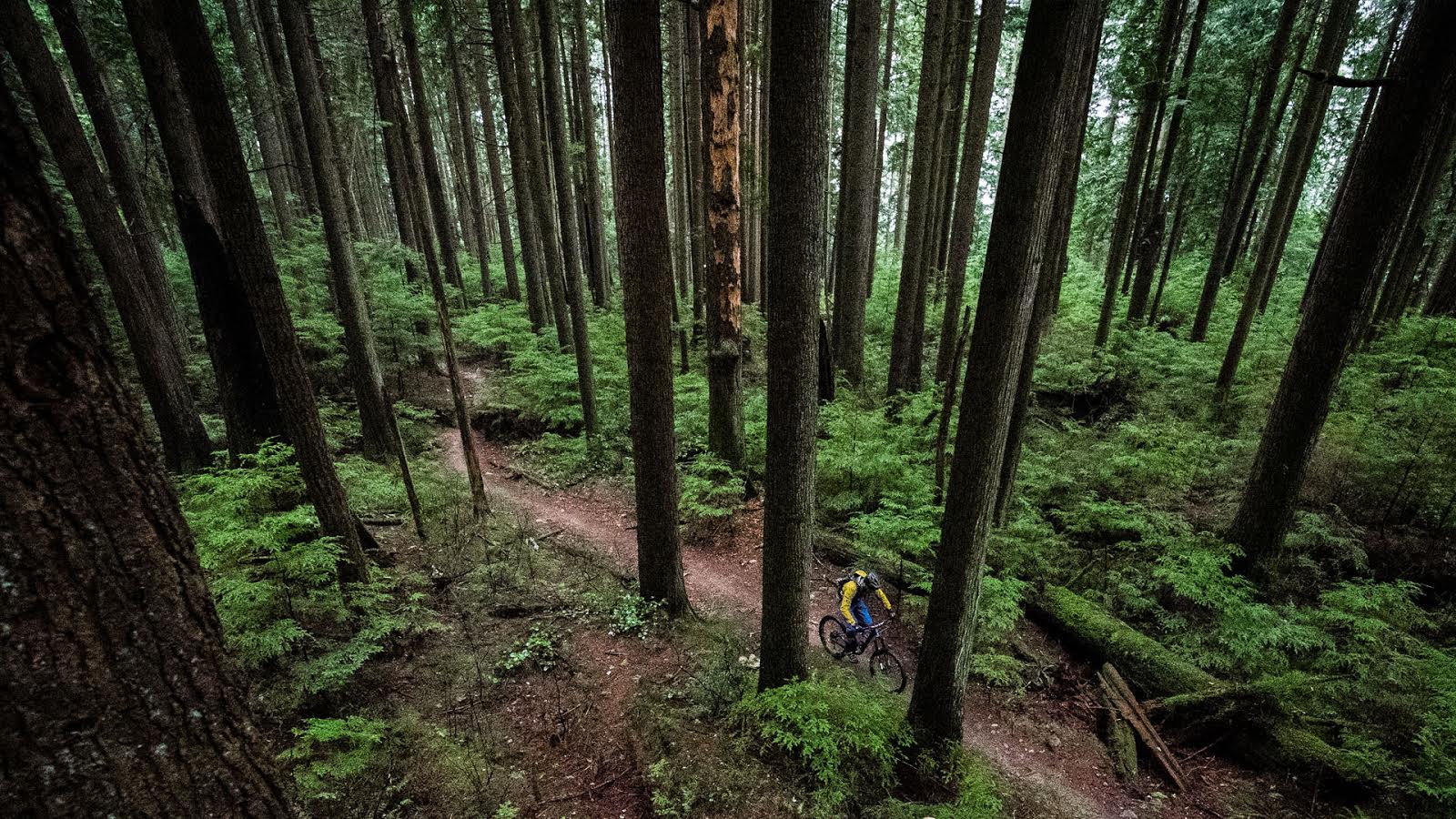 Scion Whistler Report Ep. 5
Another busy week in the books, and another one coming in hot! Things just keep coming at us fast and furious, except summer it seems. A hot sunny day here or there and nice forecasts seem to devolve into cloudy, cool and rainy. But we don't let that stop us from getting after it, do we?
Trail openings have been rolling out nicely over the past week, and the best place to keep abreast of that is on the Bike Co. trails page. While it sounds like access via the Flank Trail still has snow in places, most trails off it are clear at this point (Wed. Night update – very little snow from Stonebridge access to High Society). Billy Epic, Cheap Thrills, and High Society (among others) have all had rubber put to them, and Matt Bodkin takes the keener award for being the first to attempt Comfortably Numb in full this year. Matt said that there was about 30 minutes of hiking above the 'cabin'. For the less keen there's always the Jeff's trail bail out to Green Lake Loop about 20 minutes after the bridge, or one could go village side to Hey Bud – Yummy Numby – Foreplay for something a bit less gruelling. Take note that the Cheakamus Community Forest is doing some logging work on the Wedge side of GLL. Be careful riding through there, and make eye contact with the equipment operators before proceeding through the work area.

  Matt Ryan leads the pack into Shit Happens at the start of last weeks Toonie race, sponsored by Evolution, The Adventure Group, Alpine Cafe and Rocky Mountain Chocolate Factory.
Keeping things north end focussed, WORCA's trails director Jerome David mentioned that Shit Happens has finally been connected back over to Alpine through the Baxter Creek development. As part of their development permit they had to rebuild a section of Shit Happens that travelled through their property that was impacted by the site clearing. A couple falls ago Boyd McTavish and myself laid out a route and apparently it's been completed with only one little section of road to ride through the subdivision. Thanks to Baxter Creek Developments for following through with this commitment, now go check it out!
In the south end of town I've been working a few hours a week on Tunnel Vision, and am happy to report that the snow is finally gone, for the most part. Access from both Bayshores/Kadenwood and Function are clear and I've brushed back everything but the very top. Riders should note that more than a few of the stunts have succumbed to the winter snowpack and sport seriously broken stringers, I've blocked them off as of a couple nights ago. All the regular bridges over creeks and low spots are in fine condition, just a few of the gratuitous stunts that are no good. Ride with caution.
  Greg McDonnell is rad, and he shreds hard. Here he leads Matteo Abel into the No Flow zone.
Another WORCA Trail Day goes down this Saturday, June 18 meeting at Myrtle Philip School at 9am. Sponsor is Whistler Community Church. Sounds like focus will be on continuing up North Secret and Young Lust where my group left off at the last trail day, and there will also be brushing on Cut Yer Bars. If you ever have trails related questions, or find trees down/repairs needed somewhere, email trails@worca.com and Jerome will get someone on it asap.
Bike Park Conditions
On Sunday I spent a few hours in the bikepark in the afternoon. The weather was fine and the trails were running fast! The trail crew did a pretty significant rebuild on Upper B-Line and I'd like to send them kudos the excellent work. It definitely needed some loving and it got it! More than a few sections had some nice berms added, and a few little setback side hits were also added to add a bit more length on a couple of jumps. B was definitely my favourite run of the day, and I did it more than a few times. I also continued my Ninja Cougar/Karate Monkey addiction with a few laps there. Those lines are getting some loving as well and some new features are popping up here and there to keep things exciting. Some trails are still feeling the spring melt. Dirt Merchant is reported to be less than ideal, but this is hearsay as I haven't felt the need to check it myselff.  I trust those who have said it isn't that good right now. Angry Pirate is also open now, complete with the typical massive mudhole at the top.
   This is the pain and physicality of the no flow zone. Chris Clark lays down the power to get through a steep, loose climb littered with sharp rocks.
The Redbull Joyride course continues to be built at an amazing pace. It's good to see how much work this crew is getting done on a daily basis. I'll be having a chat with Paddy Kaye and the boys this weekend, so look for an interview with some insight in the coming weeks.
Well with trails news covered we might as well look at some of the events taking place. The infamous beer league Phat Wednesday series has taken a back seat to some sort of game played on ice, much to the chagrin of some of us who just don't care that much. The first Phat race was postponed until Friday June 17. Pre-purchase your WORCA membership on-line to save some time. Bring a toonie and a good attitude. Remember this is a fun series, race hard, but leave it on the trail, and for that matter stay on the trail. Also remember that course cutters are cheaters and subject to any and all public shaming and/or disqualification (see hbcutthecourse to see how long this might last!). Stay on the trail, you aren't clever if you go through the bush on untaped sections, you're just lame. And a reminder for those that may win on the evening, it's tradition that you spend most of those winnings at the bar, maintain traditions!
The park's Women's Nights also begin next week Monday, June 20, and are a great way for those ladies newer to the sport to get some good coaching and socialize/make new riding friends. A guide, rental, and lift ticket is only $69 for the evening and includes a beverage at the GLC after and a chance to win a slew of draw prizes. Definitely check it out if you're a newer rider, the coaches are really good and will help you get over your fears.
For the younger generation of riders, the WORCA Youth Dirt Camps are filling up fast, but there are still some Youth (10-12) and Teen (13-15) slots open as of this week. I can't say enough good things about this program and the coaches involved. It's great to see so many kids out riding bikes and learning the skills early on!
   Ryan Bowland builds the municipal dirt jumps by the river, and is working on the northern part of the Sea to Sky Trail on Green Lake Loop. Here he gets close to a tree at the Emerald pumptrack.
Although they've bumped into hockey playoffs a couple of times, the WORCA Monday Night Rides are proving every bit as popular as their predecessor (Willies Rides). Meet at the Bike Co. in the village by the taxi loop at 6pm, they leave at 6:30 after splitting into ability groups. Thanks to all the volly guides for showing people around and offering up pointers and tips.
The all-women's Betty vs. Veronica event registration goes live today (June 15). Race day will be Saturday August 27, with two events in one day. Crank It Up downhill in the morning, and a sweet Westside XC in the afternoon. Followed up with a sure to be epic after-party and I think we have a recipe for another Tony Horn classic event! Apparently guys are lining up fast and furious to be manservants (marshalls) and Tony has some crazy ideas to keep everyone laughing throughout the day. I can't wait! It is a WORCA event, so get your membership and sign up now!
The Pemberton Valley Trail Association's annual fundraiser also happens this weekend on Saturday night up highway 99 at the Pemby Community Centre. Tickets can be purchased in advance at the Bike Co. for $10, or at the door for $15. Plan a safe ride, or a place to sleep off the beer garden. There's a silent auction going on with lots of great product, grand prize raffle, door prizes and other general fun. Johnny Foon will also have a slideshow going which should also be sweet! All the proceeds go to the PVTA for trail work all over the valley, if you like Pemby trails, you should be there to show your support.
   Julian Hine on the bottom of Gargamel. In the toonie race this was a short hike-a-bike to get over to the top of Section 102, when Julian rolled up to the pumptrack on his XC bike Tuesday night, we made the short trek over to this as I wanted to shoot this steep rocky section, thanks for the one take shred Jules, nailed it!
Finally, the annual Test of Metal goes in Squish this weekend (that's Squamish for the uneducated – Ed.), if long distances and roadies masquerading as mountain bikers is your thing. Pemby local, Nimby organizer, and friend of the report, Dean Linnel had a nasty surprise while pre-riding this week; a cougar in Crumpit Woods decide to try and play piggy back whilst Dean rode by a big rock. Luckily for Dean the cougar was spatially challenged and hit the back wheel instead of his back. The rest of Dean's group caught up and the cougar casually walked away while they screamed at it and hucked rocks at its head. A great reminder that we live in a raw and beautiful place, complete with things that can eat you if they really want to. So if you're down in the Squamish area, I'd recommend riding with friends, and work on your angry face and screaming. If you encounter a cougar, never turn your back on it. Look big, be aggressive, grab a rock and be ready to smash skull if things go bad!
Watching the hockey hooligans riot in downtown Vancouver right now makes me realize how much I love living in Whistler. When the game went sideways I was up in the woods on the westside in 30 minutes riding through a mossy vibrant green forest over roots and down slippery rock slabs, huge grin plastered along with the loam across my face. I'm pretty grateful I have enough good in my life that I don't have to smash and burn things. Keep riding strong.
---
A good time to get out of Vancouver and head to Whistler? Plan your trip here…