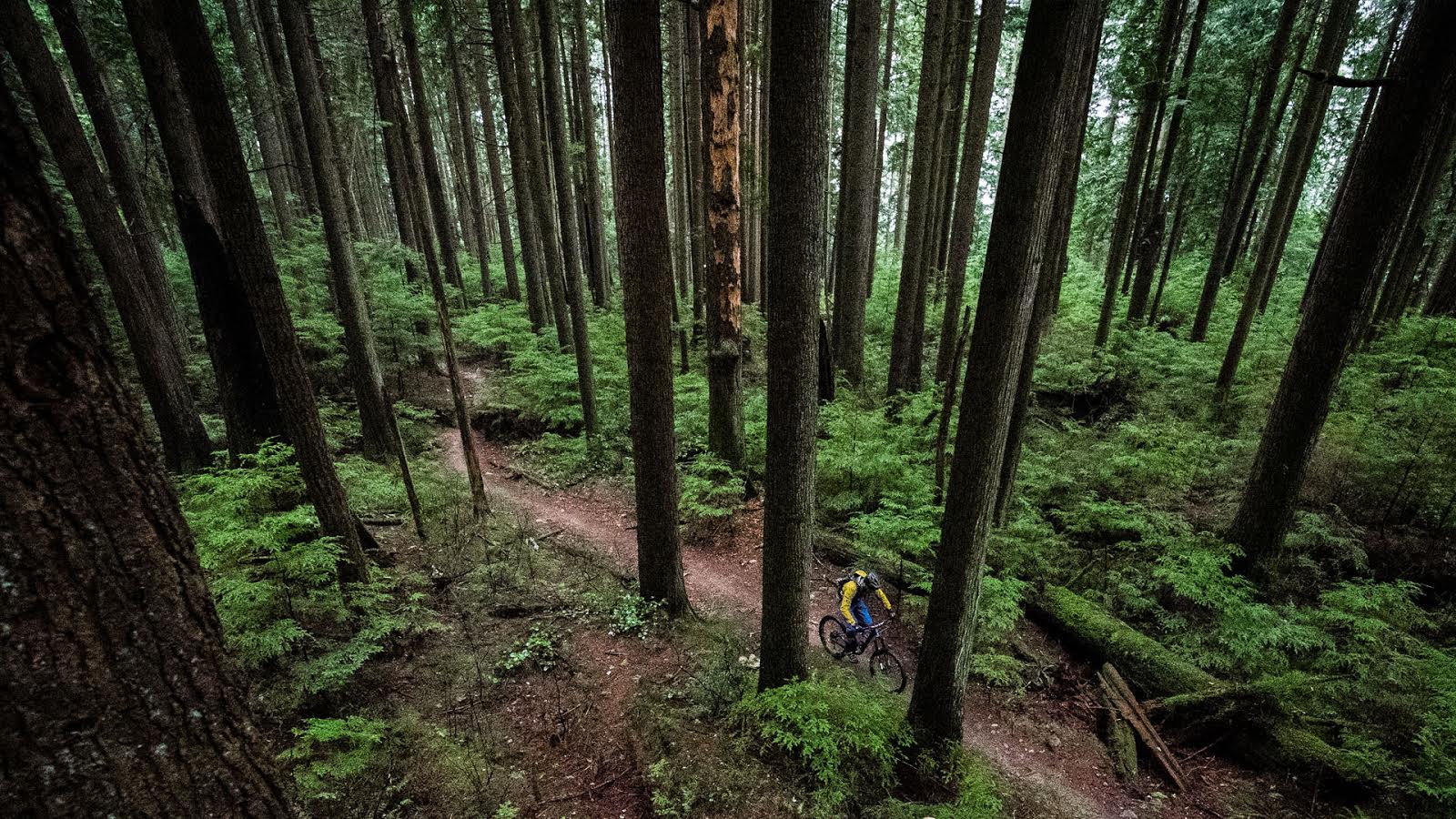 UCI DH 3 – Leogang Results
Screencaps courtesy of Freecaster
Like Sam Hill on his best days, Aaron Gwinn needs to slow down to race his best run. After posting the fastest qualifying time Gwinner was the last to start and all eyes were on him.

  Qualifying times. Aaron Gwinn was nearly four seconds faster than Gee Atherton in second. Steve Smith showed he can slay a technical DH as well.
Sam Hill put together a solid run but he doesn't seem to be up to his usual blazing speed just yet and his young teammate Troy Brosnan, who beat Sam in qualifying with an impressive 11th place finish, slid out in the final.

  This corner took out many riders but Sam Hill railed it smoothly.

  Did this table cost Cedric valuable hundredths and a chance to sit on the hot seat? He'd rather entertain the crowd anyway.
The first surprise of the day was Cedric Gracia narrowly missing the hot seat with a solid and fast run – that included some of his usual style and flair. It's great to see Cedric experiencing a renaissance late in his career.

  Danny Hart kept it tidy this week and while his result was less stunning – it is one he can build on.
Danny Hart managed a second place finish last weekend with a thrilling but incredibly ragged run that flirted with disaster seemingly from start to finish. I was expecting something similar but instead he kept it smooth and reined in – but still fast. He was just off the podium in sixth. 

  Minnaar doesn't seem to shine in qualifying – but when it really counts he rarely disappoints.
This is the kind of track that Sam Blenkinsop can do some damage on – but he failed to improve on his ninth in qualifying.

  With Gee, Gwinn and five other riders still to come Greg likely knew his time wouldn't hold up. Greg always seems to save his best for the final – but his soft results in qualifying last year cost him the overall title.
The next three riders, Neethling, Leov and Bryceland all failed to do any serious damage but Leov ended the day in 8th place.

  Will Fabien return to form after two seasons of serious injury – including a shattered femur last year?
After two seasons of serious injury it's been great to see Fabien Barel return to form. With a fourth in qualifying he looked to be moving back to his usual spot near the top of the standings. Early on in his run he seemed to be off the pace and then a crash took him out of contention. The amazing thing was that after thumping down hard on his back and head and doing a somersault he never let go of his bike. This allowed him to jump back on quickly and preserve some points.

  During this hard and somewhat nasty crash Fabien kept one hand on the bars. It was simply amazing.

  Steve is having a fantastic start to the season and he's sitting in 5th place in the overall standings.
And then it was time for Canadian rider Steve Smith. After a poor first split (almost three seconds off) Rob Warner stopped paying much attention to Smith's run. In fact he started talking about something else entirely. Smith's response was to ride the bottom half of the course faster than anyone had all day. Warner actually apologized for writing him off. At the line Stevie was 2.22 seconds back of Greg Minnaar and sitting in second spot.

  This result surprised Rob Warner so much he had to apologize for his innattention.
And then it was down to the last two riders; Gee Atherton and Aaron Gwinn. Gee was first up having qualified second and he was geared up to fight. He gutted it out and put over three and a half seconds into Greg Minnaar. It was a beautiful run to watch.

  When you are the second last rider down the mountain and you lay down the fastest time by 3.6 seconds you would usually feel quite confident. But that was before Aaron Gwinn arrived. 

Last week in Fort William the split timing wasn't working correctly for much of the time and the commentators stopped relying on it. Things seemed to be working fine this week however and when Aaron Gwinn's first split showed up on the screen as 4.721 seconds up on second place Rob Warner was gobsmacked but he had no reason to challenge the timing that had been bang on all day. According to the official results Gwinner was 2.2 seconds up on Gee's first split. By split two he was closer to three seconds but then he got into some trouble.
It turns out Aaron rode the last minute of the course clipped out with at least one shoe – but he had some time to spare and he cruised to victory 2.11 seconds up on Gee and 5.7 ahead of Greg. It looks like the battle this season might be for second place.
 Finals Chit Chat

More Mountain Biking Videos
Check out the men's replay here….
---
The next race is Mont Ste. Anne on July 3rd. Can anyone beat Aaron Gwinn? How did he get so fast? Commentate here…