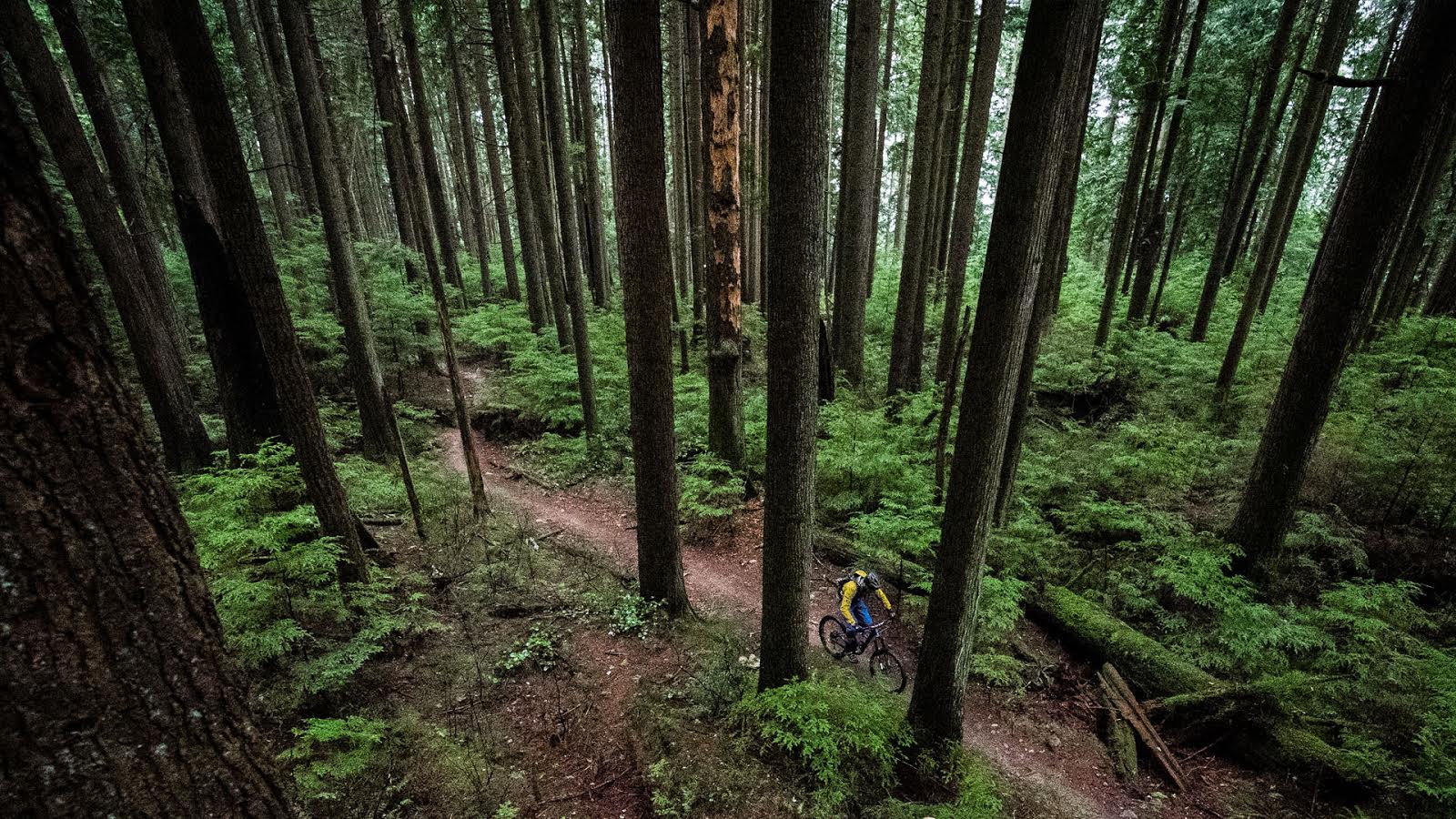 Opus Clutch – First Look
Last summer while on vacation in Nelson, I had the opportunity to try out Opus's "Nelson" (I'm not making this up). I was pretty impressed and it made me curious about the rest of their line. Opus sent out a 2011 Clutch for testing this spring.

  The green machine in front of the blue door.
So, just who or what is Opus?  I had to do a bit of research last year to find this out for myself.
Opus is a Quebec-based company, created and nurtured by Outdoor Gear Canada (OGC – you've probably heard of them). Opus started up in the early 2000's with road bikes, then branched out to mountain bikes in 2005-06. Now showing a line of 11 mountain models with various trim levels, Opus has 29'ers, women's specific bikes, all mountain rides (like the Clutch), lots of hard tails and the Nelson – their freeride machine.

  Opus calls this suspension configuration a floating shock, virtual pivot point design.

The Clutch is a 150 mm travel frame that comes in two versions and four different trim levels; the Clutch 1 with a tapered head tube and the Clutch 2 through 4 with a straight 1 1/8 inch head tube.  All of the various models bounce on the same suspension design; what appears to be a variation on the DW Link used by Ironhorse, Ibis and Pivot. The Opus version places the lower shock mount on the lower linkage plate just behind the lower pivot.

  In Mother Russia, bike rides you!
My test model is the Clutch 1 – with a tapered head tube and shiny green paint job.  Spec. highlights include:
    •    Fox 32 Float RL with FIT cartridge and 150 mm of travel
    •    RP23 rear shock with "boost valve"
    •    Avid Elixir CR brakes with 185 mm rotors
    •    Sram shifting including X9 shifters, XO rear mech and cassette and an X7 front mech
    •    Easton Haven and Havoc cockpit bits
    •    Truvativ Stylo OCT crank with a Front bashy
    •    Easton Haven wheels – 15 mm front and 9 mm rear axles
    •    Maxxis 2.25 inch "Advantage" tires with 60a rubber
    •    Weight – 30.68 lbs

  Easton Haven wheels add some Gucci to the spec.
The Opus site reports the head angle as 68 degrees, but from the first time I sat on the Clutch, I started to doubt that. I haven't head-locked any of my friends with IPhones to  check it yet – but  it feels a little slacker than that, especially when you sit into the rear travel (which the Clutch seems eager to do). Looking at the Clutch beside the Banshee Spitfire, it appears the fork sits a little higher – and measuring confirmed that the Fox 32 on the Clutch sits a half inch talleer at the crown than the 32 Talas on the Spitfire.

  Chris and Lee enjoy the typical spring bike test conditions in the Comox Valley.

Since the Clutch arrived in the man cave last week, I've managed  to fit in a quick XC ride on some trails in town and a shuttle through the snow on Forbidden. The Clutch has proven a lively bike that is easy to lay into corners and is not afraid of steep descents. The stock seat post is a little long, and I found myself over the front tire a little too much, so it will be getting cut down soon. The 2.25 inch Advantages so far appear to be predictable – but a little dainty for some of the stuff on the shuttle run. Loose rocks and dirt on steep lines felt plain sketch.

  The Fox Float 32 looking tall up front on the Clutch.

The Clutch has also proven an able climber so far, but the tall front end combined with the light fork makes for some front wheel wandering on steep climbs. However, with some weight shifting, the Clutch motors up technical descents and settles in on longer climbs well.
I'm quite pleased with this bike so far.  I've got plenty of time to put the Clutch through its paces. Once I'm done you'll be hearing from me again.
In Canada the MSRP of the Clutch 1 is – $3960
---
Tell us what you think here…