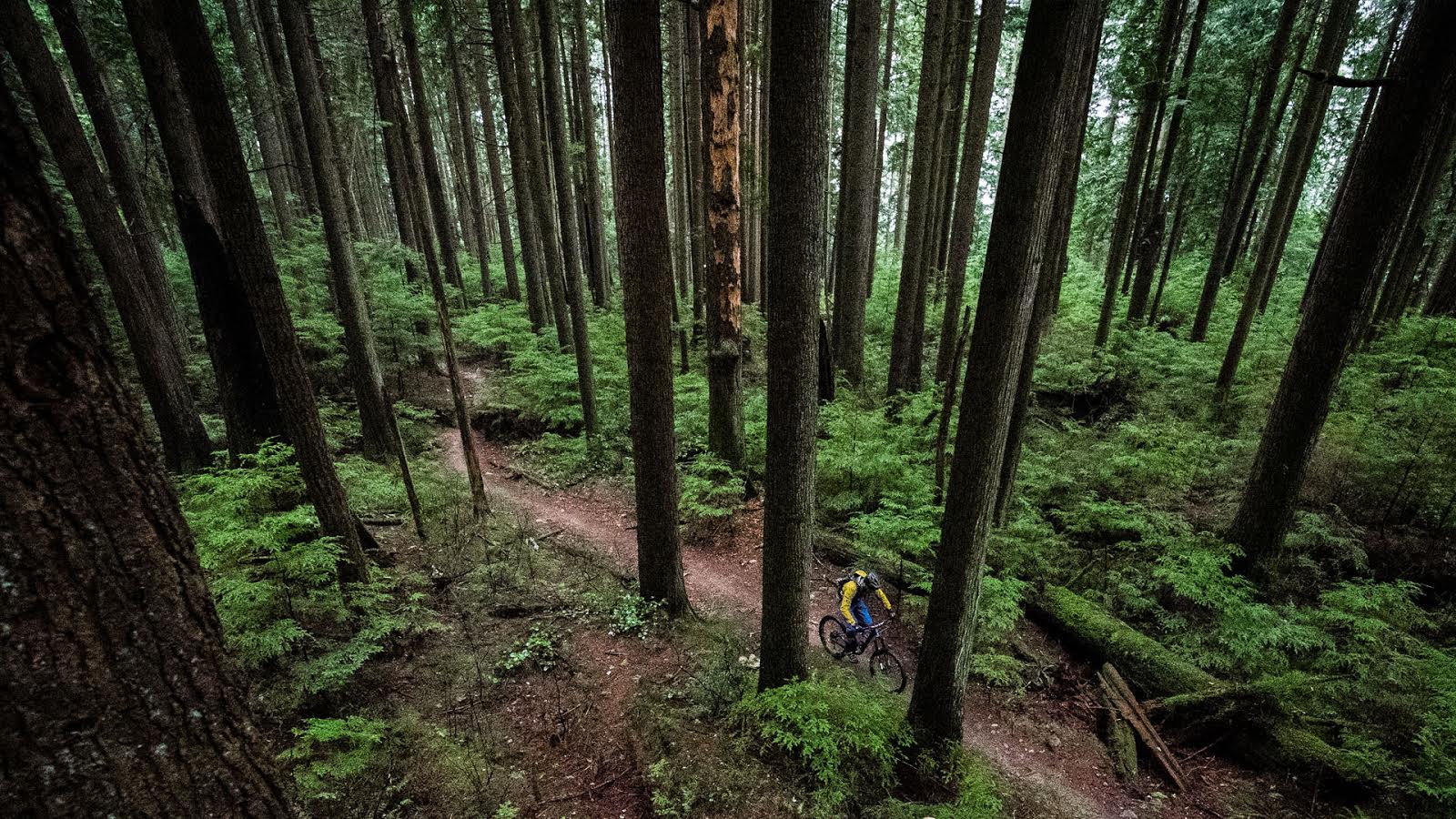 World Cup DH Results
After two rounds it appears that this may be the most interesting season of World Cup downhill in a long time. A posse of strong younger riders is starting to post some good results, including several who are surprising a lot of people. The biggest shocker again this week is Aaron Gwin who very nearly topped the podium – actually just about smashed it. Greg Minnaar and Gee Atherton are still in the mix without a doubt but aside from Sam Hill in 9th, the big names of recent years were out of the top ten.

  Fan favourite Steve Peat floats off the road gap.

Cedric Gracia was off the pace with a 28th place finish, despite his new attitude, but his no hander off the road gap and a huge whip at the finish line kept everyone entertained.

  A changing of the guard seems to be well under way on the circuit this year – with riders like Danny Hart and Brook MacDonald having breakout results.
The first younger rider to sit in the hotseat was New Zealand's Brook MacDonald. It took the furious pedalling of Greg Minnaar to oust him at the 11th hour. And then British rider Danny Hart pushed MacDonald down to third.

  Just like at World Championships, it looked certain that Steve Smith would go down here. Somehow he righted the ship and continued on.
Canadian Steve Smith looked to have a pretty good run going when a mistake very nearly took him down. He managed to wrestle the bike upright but he lost time and dislodged a knee pad. Steve managed a very respectable tenth place.

  Greg Minnaar must feel a little lucky to have won at Fort William this year.
Freecaster was having technical difficulties with their on screen timing but the results show that Gwin was five and a half seconds up on Greg Minnaar at split two (the feed wasn't as sharp either for some reason). Apparently he had a crash at some point when he was off camera, losing his advantage and three more seconds on Minnaar. Watch out though – he's obviously incredibly strong and fast.

  The Freecaster clock was wrong all along – except when Aaron Gwin came along. We missed out on the usual Rob Warner exclamations because he wasn't able to trust that Aaron Gwin was indeed 5.5 seconds up on Greg Minnaar at the second split.
If Aaron Gwin keeps this up he'll be the man to beat, but anything can happen in the frantic world of dh racing. If you haven't seen it yet you can catch the entire men's event replay here…

  Thanks to DirtTV for the results with splits. Full results for men and women (without splits) are here…
  Here's a little video from Friday's practice. Thanks to Tri Ride

 This one is from qualifying. Thanks to Tri Ride


  And this one is from Qualifying as well. Thanks to DirtTV


---
 Was anyone not surprised to see Brook and Danny do so well? Anyone willing to predict an Aaron Gwin World Cup overall win? Squak here…