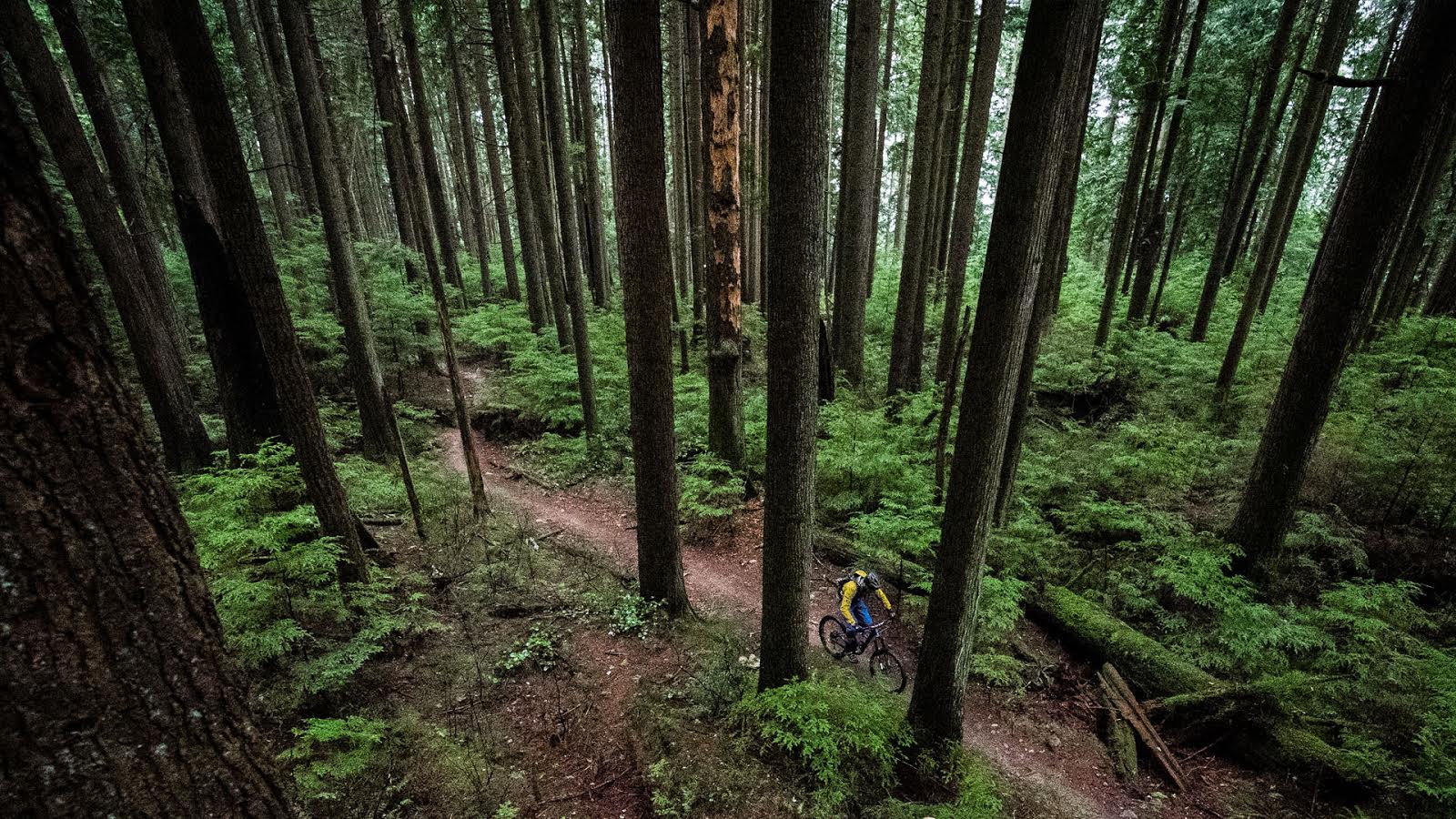 AIRprentice 2011
The 8th incarnation of The AIRprentice will roll out on July 9th and 10th at Silver Star Resort. We're all hankering for some more berms and jumps and the glory that Silver Star has to offer. A lot has gone down in those 8 years and when we look back at the riders who have competed for a spot on the nsmb team – it's a pretty esteemed list. Graham Agassiz came out one year, as did two thirds of the Coastal Crew – Curtis Robinson and Dylan Dunkerton, who we quickly signed to the team. Mitch Chubey won the event as did Justin Wyper. Ryan Berrecloth joined us a couple of years and Kenny Smith and James Doerfling also showed us how to ride a bike. Other notable names include Dylan Sherrard, Luke Fulton and Brendan Howey.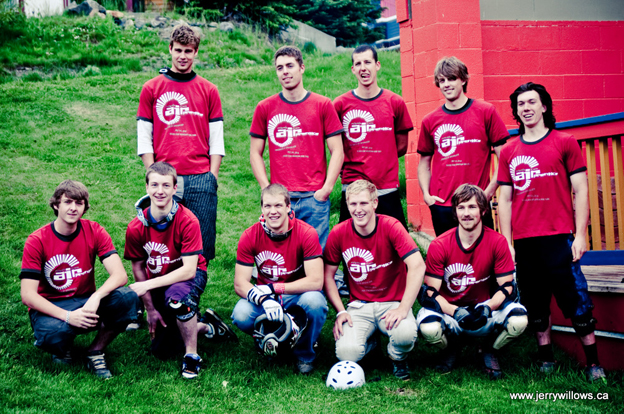 This was a great group of riders to be around and every last one killed it on the bike. There weren't many skinny jeans in 2010 (only the guy we chose actually) and a few riders even wore *gasp* shorts. We had our first pyjama-clad rider as well. Photo ~ Jerry Willows
It's hard to know what future stars we'll see in 2011 but the level of riding ramps up every year – so you can be sure there will be no lack of talent. If you are interested in throwing your name in the hat you have about a month to get all of your info to us. We'll cut off entries on June 25th and Choose the rider list by early the next week – so riders will have lots of time to make travel arrangements.

  The Oakley Vault is a good place to see the riders all in one place – and to check out how they deal with a group shoot.  I think these guys would have liked a T Bar to get them back to the top. Photo ~ Jerry Willows
Once again this year the event is brought to you by Specialized – and the winner will receive two dialled bikes adorned with parts from SRAM, Rock Shox, Truvativ, Avid, Chromag and DT Swiss as well as rubber from Maxxis. To go along with that you'll be lacing up a couple of pairs of new Five Ten shoes, Dakine gloves, protection from Race Face and a trio of Urge helmets. Adidas Eyewear will protect your eyebones and keep you looking fly. To document your antics you'll get hooked up wth a GPS enabled Contour HD helmet cam.
  Paul Stevens is chased down the mountain by Matt Montandon (both of whom now ride for nsmb) in a portion of the weekend where the riders were to pick a photographer and get the shot. Photo ~ Todd Hellinga
In 2010 we had the best crew of photographers out yet – and the images from last year were incredible. On top of that Matt Dennison will be filming the festivities and producing the final video of the event.

  Matt Montandon follows Ian Morrison down ProStar.  Silver Star built ProStar just for us – and the riders put it to good use. Photo ~ Todd Hellinga
During the weekend we'll be riding and shooting, jumping and racing. We like to mix it up to see as much as possible from each rider – but we promise to keep it fun.
  Connor MacDougall lays it out over ProStar. Photo ~ Dave Hord
If you are choosen to ride for the title in 2011 your food and lodging will be taken care of by the generous folks at Silver Star – as well as your lift tickets. All you'll need to do is get yourself there by Friday night – July 8th.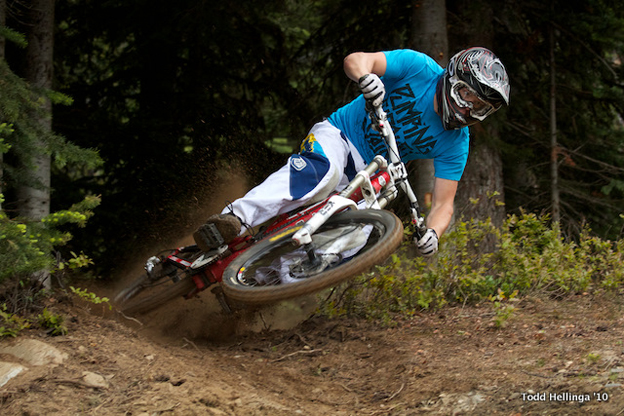 Scrubbing the forest clean, Tyler Gnitt pounces out of the trees. Tyler was our only pyjama clad rider, a first for AirPrentice. This image is also on our BroCard for 2011 Photo ~ Todd Hellinga
If you want to be considered for a spot at this year's AIRprentice event, submit your application to team captain Trevor 'T-Bone' Hansen. It would also be a good idea to send him an email right away if you are planning to toss your hat in so we know. To be assured that we'll see your application in time, you should get it in by June 25th, so you still have some time to get out there and nab some photos or put a video together. Here's what will help your application get noticed:
Video and/or photos of you riding. Video should be uploaded to Vimeo – or Youtube as a second choice.
A riding resume or at least a written explanation of your goals as a rider and how you hope to accomplish them.
A headshot.
Your plans for the summer, including riding trips, filming/photo trips planned, etc
Details about where you ride, what kind of rider you are, who you ride with – anything that will help us get a better idea about who you are as a rider and as a person.
Part of your job as a rider for the team is to blog about your rides/races/exploits on the site, so give that some thought as you prepare your application.
It's also worth noting that several of our team members are riders who came to AIRprentice and didn't win, but were later asked to join the team.  So even if you don't win you might win.
That's all for now. We'll update you with candidates as they come in.
---
If you'd like to ask anything, suggest or nominate riders – or propose anything else – point it here…