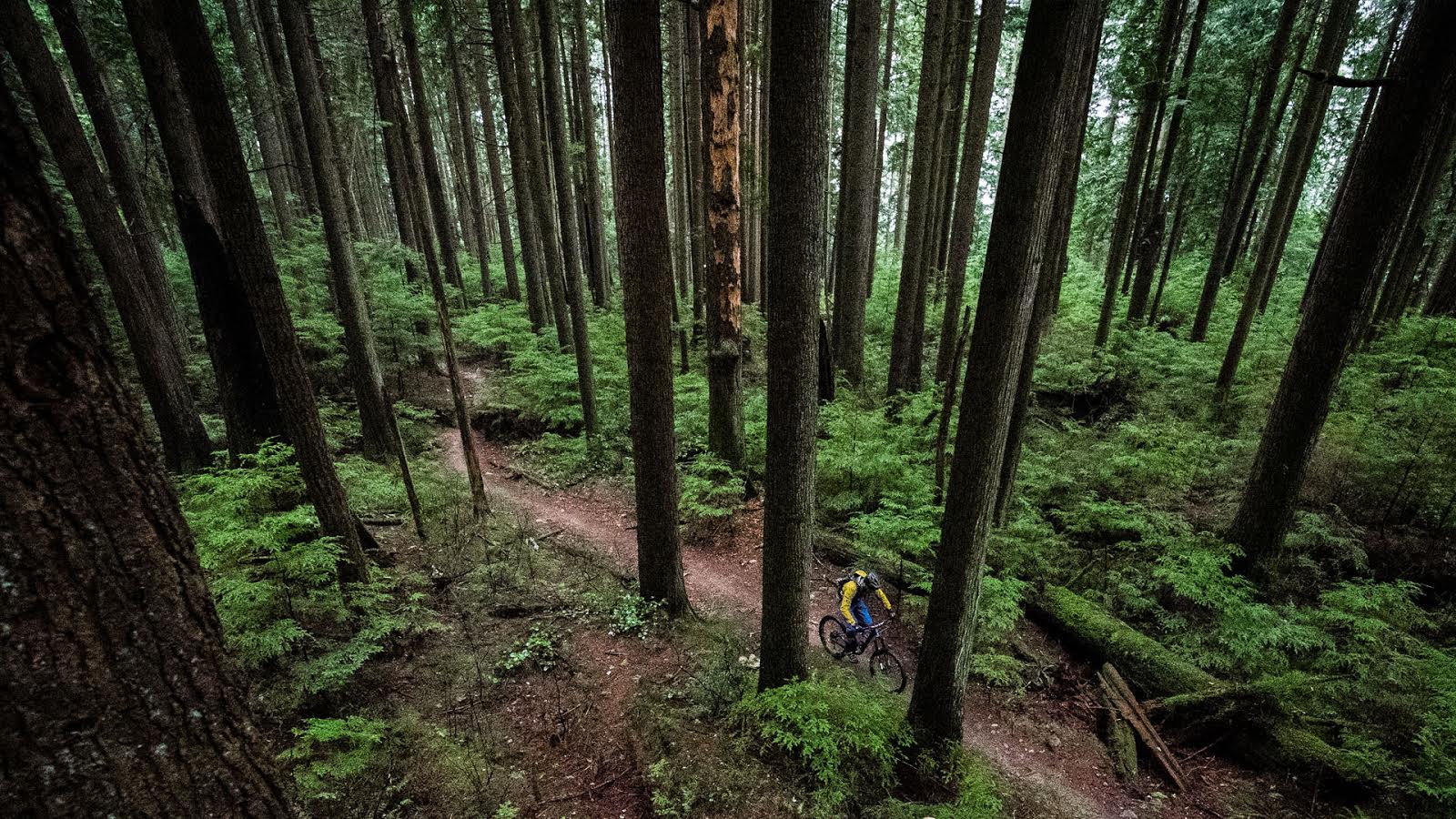 Scott Dickson Teams up with Kokanee Crankworx
Scott Dickson has teamed up with the forces of nature to let loose a windfall of art to light the fires of summer!
Kokanee Crankworx Whistler is the largest mountain bike event in the world and I am so stoked to have been able to produce this 4′ x 2 1/2′ oil painting to be featured in their collectible posters and media campaign. Stay tuned for details as it will be displayed at a t.b.a. location in Whistler during the event. For more info on the festival please visit www.crankworx.com
Red Bull Joyride is the big daddy event of the Whistler festival and it will feature the best mountain bike athletes on a huge course designed by the riders themselves!  As a lucky part of the team that recorded these unique meetings, I was able to help draw up how the course would look months before history will be made.  As a bonus I have also been able to design the official logo for the event.  Please check out this link to the first of four videos that documented the history-making proceedings. 
Kootenay Mountain Culture magazine is a bastion of homegrown and international mountain talent so it was a real honour for me to work with them to create this drawing for the cover of their Power Issue, in stores now!  Learn more about KMC at www.kmcmag.com
Finally, this is my latest study of the colours of nature surrounding our home here in Nelson, British Columbia.  This 4′ x 2′ oil painting was produced from an oil sketch I did at the peak of Cherry Tops, a mountain in our local range of the Selkirks.  What a day.  Prints of this painting and more are available at www.scottdickson.ca
About Scott:
Scott Dickson is a freelance artist who enjoys capturing the excitement of nature in the medium of oil paint.  
The fun began in 1986 when it was all about scratching out band posters, painting helmets and riding bikes and it continues today on a run that includes work for Troy Lee Designs, Red Bull, Freeride Entertainment and a host of other choice gigs on a local and international level.
Scott loves wind in his face, his wife, their two children and a quiet life in the mountains of British Columbia.
If you would like more info it can be found in this Powder magazine article written by Mitchell Scott:
http://scottdickson.ca/scott/scottpow.pdf
---
What do you think of Scott's art? Excited for the new Crankworx slopestyle layout? Let it all out…