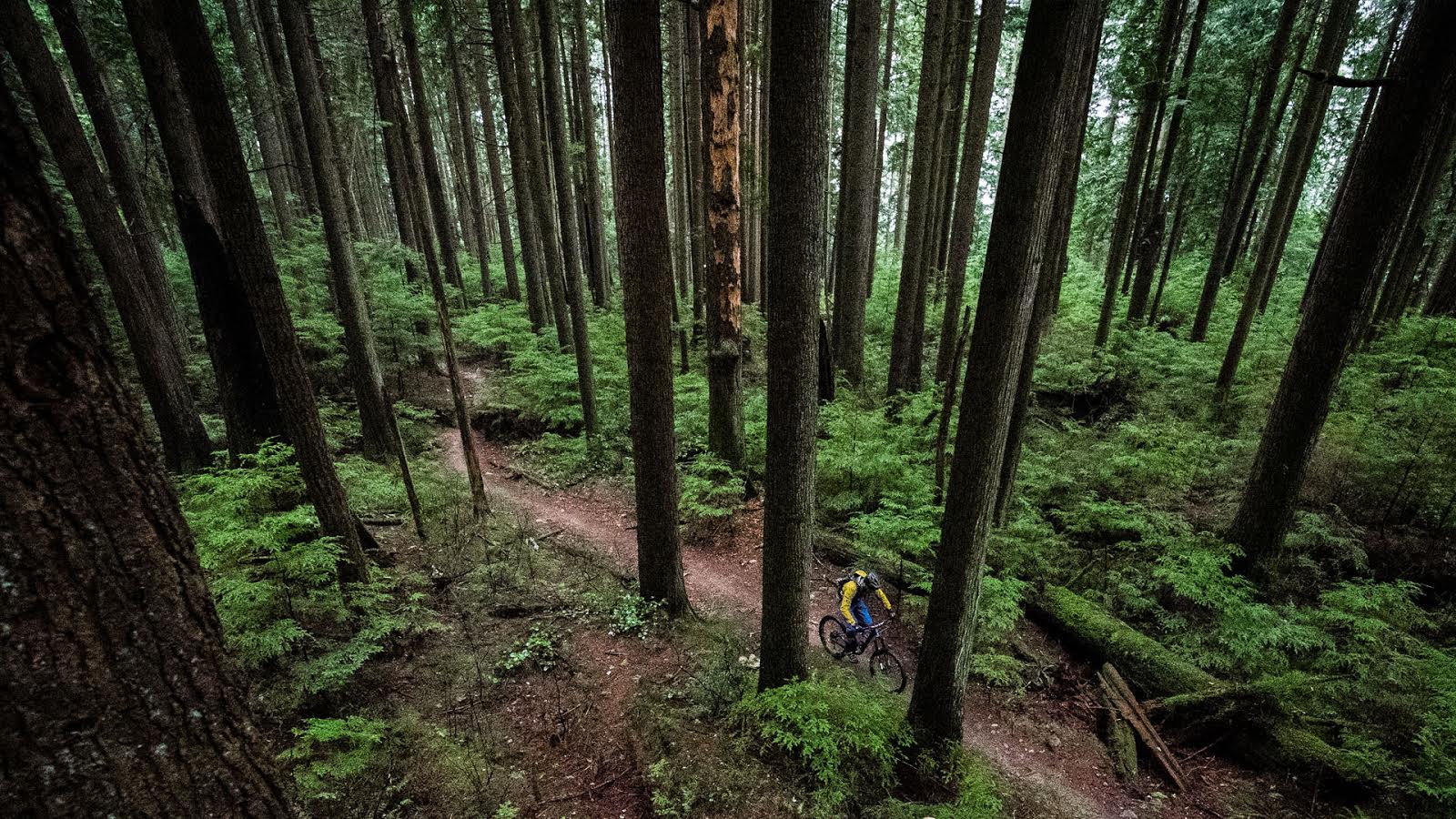 Rocky's TAP Trail Day
We can get the cliché out of the way early and say that mountain bike trails are something most of us take for granted. As we're ripping, shredding, climbing, descending, and even skidding (GASP) our favourite trail, its origin is rarely the first thing on our mind. It's usually how much fun the last section was or how terrified we are of rag-dolling in the next rock garden, or thinking "man I hope no one sees me on this 29er!"
The vast network of North Vancouver trails begs some questions. Where did the trails come from? Are they remnants from the Gold Rush? Were they built by the Vietcong to spread communism to North Van soccer moms? Did elves build them? And, what's the deal with that guy with the red truck always parked by Ladies Only?
To get to the bottom of these questions once and for all, Rocky Mountain recently signed up with the NSMBA to adopt a trail that RMB staff members would help maintain. Last Friday was our first trail day, and the RMB staff marched into John Thompson trail on lower Seymour Mountain armed with elf traps and the knowledge that communism only works on paper.
We were a rag-tag bunch and probably IMBA's worst nightmare, but thankfully, professional trailbuilder Matt Preston was there to keep a watchful eye on us. Before we got started, he made sure to explain all of the safety rules of working on the trail. It was apparent immediately that everything we found funny was very dangerous.
  Matt telling us how not to become a statistic.

RMB pro rider Andreas Hestler was there, not afraid to get his hands dirty with the staff. He also wasn't afraid to keep pulling up his jeans to flex his leg muscles at us, which was a bit weird. Everyone from the bossman, Charles Russell, to the lowly team mechanic was there. Joe the Intern wasn't invited but still came anyway.
  "You hold the nail, I'll hammer."
After an awkward moment when diminutive RMB product manager Alex Cogger got caught in one of the elf traps, the team rallied and after much wood splitting, digging, and rock piling, we had polished off a little section of trail. It was more work than we anticipated, but also more satisfying.
  Cogger right before the incident.
Lessons were learned that rainy day on the Shore. Lessons like:  The hatchet is not a can opener. Lift with your back, not your legs. Trail builders built the trails, not elves or communists. The politically correct term is "little person", not "elf".  Lucky Lager is giving away free hats with 15 packs. Trail work is hard and fun. Only losers throw handfuls of mud.
Don't worry, we aren't about to pat ourselves on the back too hard for going out one time.  We should be commended, however, for cancelling our weekly tire fire to make time for trail work. Of course, that just means more tires to burn next week!
---
It's pretty sweet that Rocky Mountain Bicycles stepped up to the plate to be a part of the Trail Adoption Plan. They are buffing Circuit 8 – one of a very small number of North Shore trails that can be ridden well on an XC bike. A lot of bike companies have parlayed the 'North Shore' brand into big business and Rocky is paying their dues. Blow them some rainbows here…