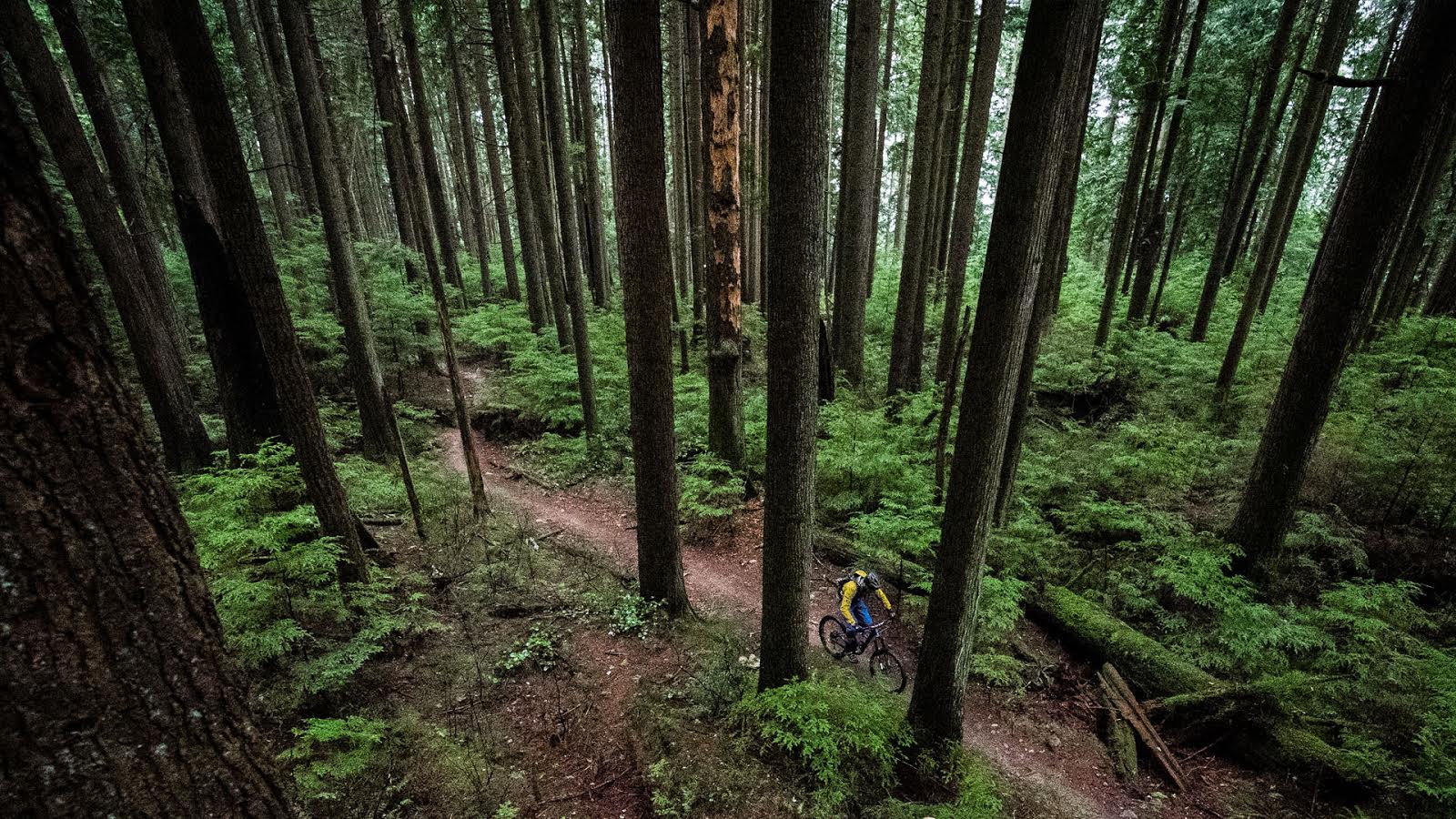 Down To Business – REDUX
* This article was originally published in May 2011. The discussion sparked by Paul's thoughts here is indicative of inevitable changes in the bike industry, and is relevant no matter what side of the debate you stand on.
Finally it's that time again! Time to shovel the snow off the trails, and start riding bikes in Whistler. In the spring, when bikes are beginning to get used to the stresses that summer will bring, a lot of money disappears on things that I don't really need and can't afford. But I buy them anyway without even thinking about it. There is never even a doubt in my mind. Sometimes it's a case of either cough up the dough, or go bikeless, and thinking about the latter option makes me nervous. For other things, there is always some kind of excuse not to front the cash, but not for bike parts.
   Big snow years mean more effort in the spring. The work begins…Luke Garside photo
There was a time, in the darker, used-tire-scrounging, kraft-dinner-eating age of my bike bum years, when right after I had paid the rent something would inevitably break on my bike and I would be left with the choice between fixing my bike or buying groceries for the next few days. Needless to say, it was a hungry summer. 
This addiction is expensive. And, driven by a collective who love to gawk over new shiny stuff, check the latest race results, and find out what hacksaw blade Aaron Gwin used to cut down his bars to give him the edge in South Africa, mountain biking is making a heavy assault on the internet. Every avid mountain biker I know checks what is going on in the bike world as regularly as they check their email. We are hooked.
   Getting down to business in Squamish.
The nerdy-ness of all these mountain bikers is bad news for the local bike shop. Not only are people now spending more time getting square eyes staring at their laptops instead of hanging out and watching the newest bike movies in the store, but the emergence of online stores, and the mind-bogglingly low prices they offer has made it much easier to justify to your mum/dad/girlfriend/wife/self that you really do need to upgrade to 10 speed this year.
   Keeping the punishment to the bike to a minimum by sticking to the loam.
A friend recently told me that so many people are shopping for bike parts online in Australia, that workshop prices are through the roof in bike shops. This doesn't come as much of a surprise. The shops are not selling the parts, they are just fitting them when people bring them in. Pretty bad bike shop etiquette to start with, but I guess now Australian mechanics will replace looking at you like a smear of dog crap on the bottom of their shoe with happily handing you a bill for $200 to fit your cranks that you came in the week before to pick their brains about, but bought somewhere else.
   Keeping the punishment to the bike to a minimum by sticking to the loam.
I appreciate that online shopping can be hard to beat sometimes, particularly when you can purchase parts for less than bike shops here can buy them for at their dealer rates, but I really hope that it doesn't reach the same level here as it has down in dingo land. I think there are a few things to think about before tapping in your credit card number for the new parts this spring
1) If you can't fit it yourself, don't insult the bike shop by bringing it down there for them to fit. Do them a favour and buy it from them in the first place. Chances are they will fit it much cheaper that way, and you will avoid the dog crap look I mentioned before.
2) If you shop at your local bike shop, they will help you out. The moment you buy something there you have struck up a relationship with them and they will be much happier to help you out if it goes wrong than your mate who got his stuff out of the box and fitted it wrong.
   A wise man once told me it's all about choices. Bikes are rarely a bad choice.
3) Don't forget that the guys in your local bike shop work there because they have the same addiction you do; in fact most of them probably hung out in the shop so much before they worked there that they just ended up on the payroll. They know their stuff and they like fixing your bike. If you piss them off that probably won't be the case any more!
4)  If the online stores take over the universe, and drive the local shops into the ground, who is going to be there to tell you why none of your old 9 speed parts are working with your shiny new 10 speed bits? Suddenly that explanation to your mum/dad/girlfriend/wife/self doesn't seem so justified!
---
I like it when people have opinions. Especially smart lads like Paulo. What's your take on online shopping for bike bits? Take your take here…