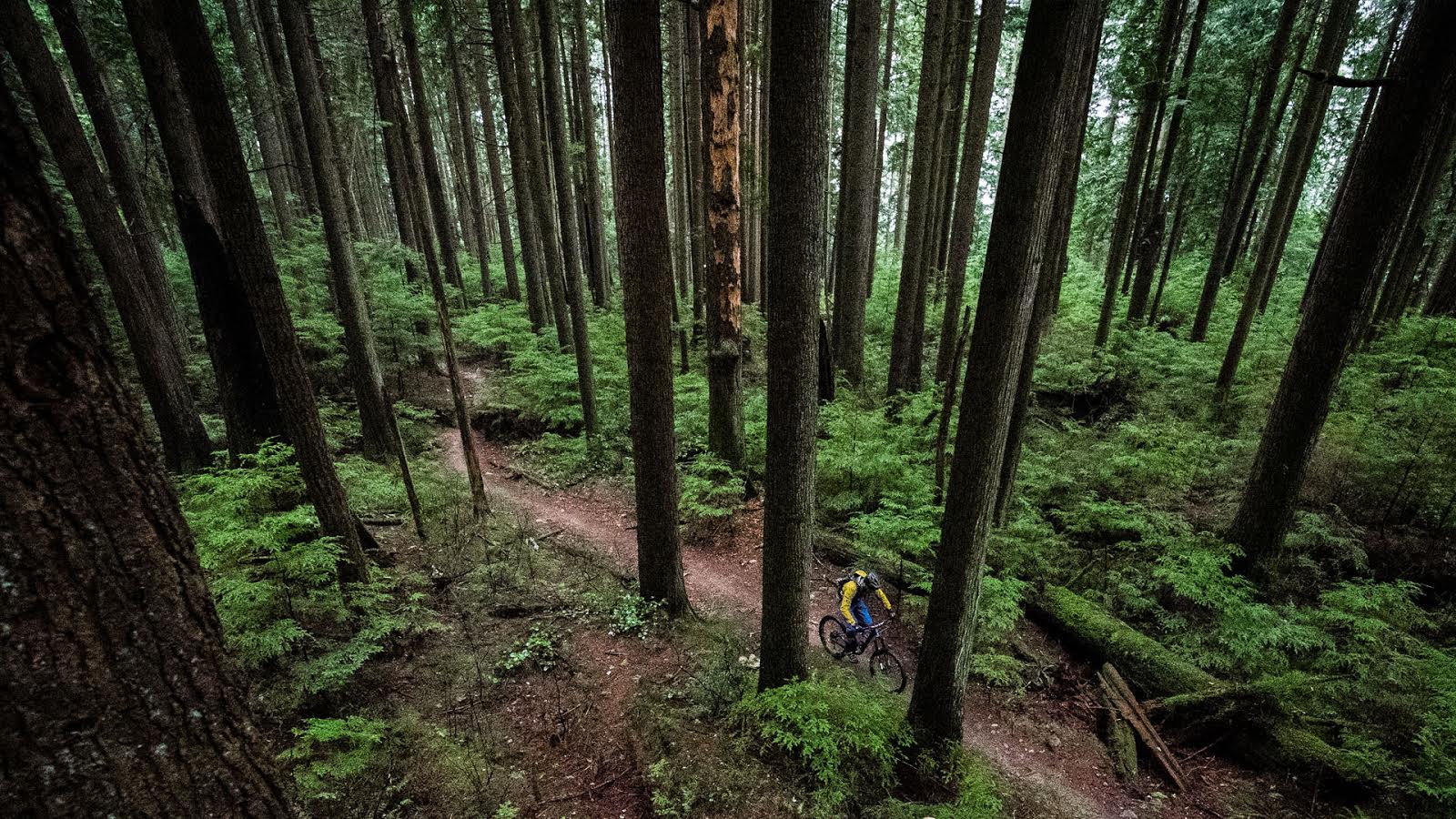 North Van Voting Decisions
The pollsters and the media suggest that the Liberal and Conservative candidates are neck and neck ahead of election day. (Which is May 2nd btw!) In light of this I sent a short list of last minute questions to each candidate. I received responses from the Liberal candidate – Taleeb Noormohamed – but nothing from the Conservative incumbent, Andrew Saxton. Here's what Mr. Noormohamed thinks about some outdoor-related issues.
nsmb – What do you feel are the most important issues facing North Vancouverites today?
Taleeb Noormohamed – We need to look at the overall health of our community – that's economic, social and environmental health as well as our health care system itself. We need to focus on preventative care, support for small business and families and ensuring that we are doing more to protect our environment.
Can you tell me what you know about the mountain biking community and the scene here in North Vancouver?
Taleeb Noormohamed – The mountain biking scene in NV is a thriving community of people who bring together the best aspect of respect for the environment, physical activity and having fun. Because of this, I think we need to spend more time working with the mountain biking community to support their activity and expand our perspective so that more and more people come to enjoy mountain biking here in NV and by extension support our local economy.
Are you involved in outdoor sports yourself?
Taleeb Noormohamed – Yes – I love to go hiking, canoeing and to enjoy the lesser known trails in North Van, especially around Deep Cove.
There are those who feel mountain bikers should be banned because of the damage caused by trails and bicycles and those who feel we should be given unlimited access to the forest to build trails as we please. How would you suggest striking a balance that is sensible?
Taleeb Noormohamed – I think anytime multiple users have to share space the best scenario is one where people understand each others concerns and come to a compromise that everyone can live with. It may never be perfect but the important thing is that everyone feel as though they are able to access the trails in a reasonable way. Accordingly, I think we should ensure that anyone who uses the trails also recognizes the importance of maintaining these trails and respecting the environment for the long term.
Do you think landowners are doing a good job balancing recreation and conservation now?
Taleeb Noormohamed – It isn't reasonable to make blanket statements about any group, landowners or otherwise. What we must achieve is a balance that allows recreation to occur in our natural environment with a clear recognition for the importance of conserving our environment so that generations after us can enjoy it.
What is your opinion about the health of North Van's natural areas?
Taleeb Noormohamed – I think we are blessed to have incredible natural beauty and spaces. It will be important for us to enhance the health of these natural spaces by always keeping in mind the number of interest that make a claim to these natural areas.
---
Does he get your vote? Are you voting? Someone else instead? Wish the Rhino party was till around? Spoil your ballot here…