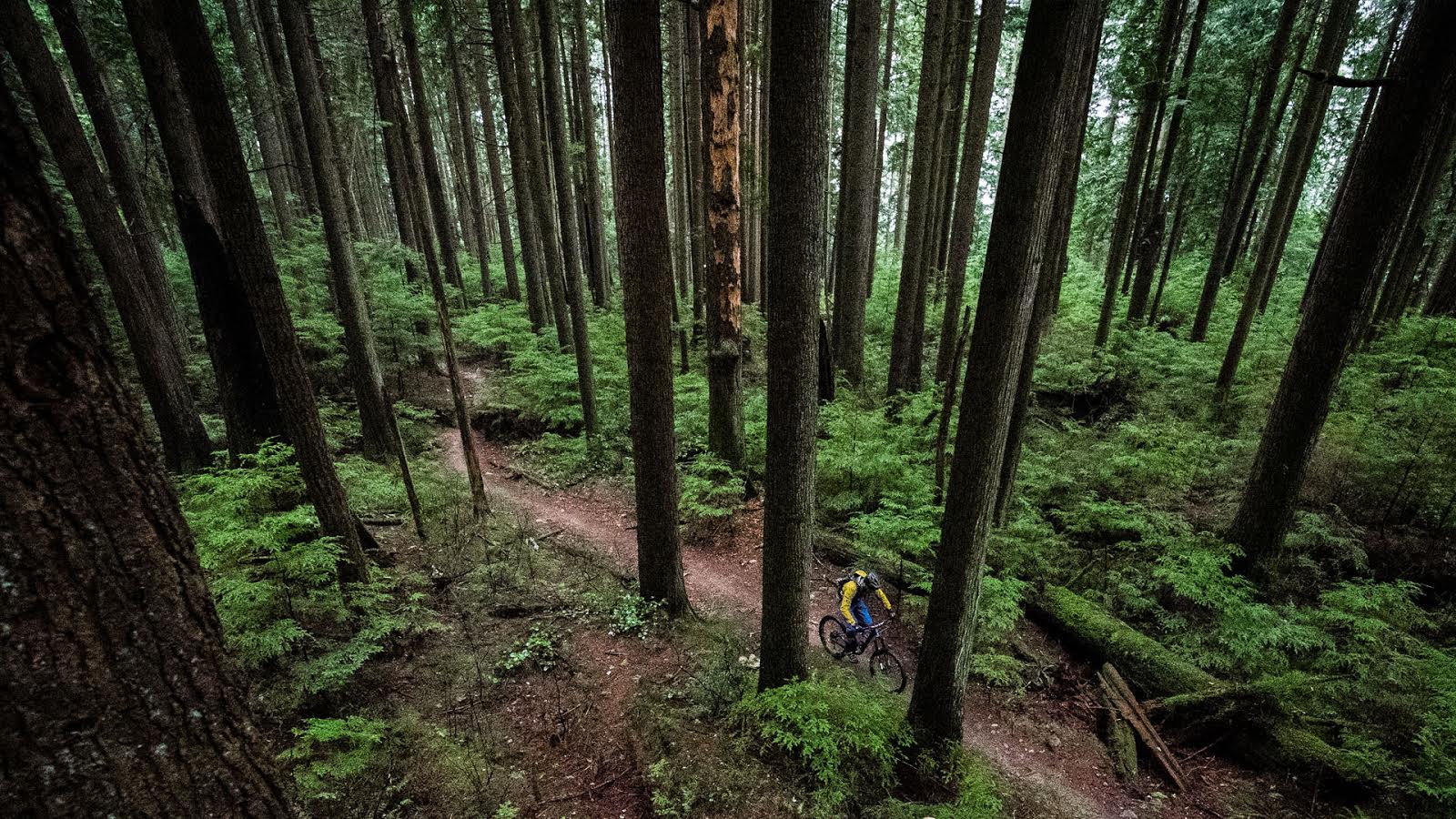 Kona's New 2012 Entourage
Why we Designed This Bike
This bike grew out of conversations with our team rider Graham Agassiz and his desire for the ultimate big mountain bike. Graham has been able to progress on his Operator, pulling off 360s and tail-whips with ease, but that bike (at 200mm of rear travel) was really designed with the modern downhiller racer and bike park rider in mind. Much of what Graham was looking for came from his time pushing the limits of the legendary Kona Stinky. The virtues of that bike (nimble, quick to turn, good pop on jumps, solid on steep lines) incorporated into an entirely new bike focused on the needs of today's gravity rider, made sense to us. As he and I discussed options, it became apparent that beyond the numbers we wanted to create a bike that was not only intuitive, but inspired confidence in the rider.
Where it will excel
The Entourage does not have a split personality. It is not a 170mm travel all-mountain pedal bike. It is an enabling mini-DH bike which absolutely rips turns, blasts jumps and rallies steeps at the whim of the rider. It's also an ideal DH bike for smaller / petite riders. Some smaller riders can get lost in 200mm travel, finding it nearly impossible to obtain a proper suspension set up. However, they are taking on the same terrain that larger riders are and need the aggressive geometry but in a nimble, responsive package.
Geo
The geometry of this bike is what defines it. A low slung BB (and center of gravity), exceptionally short chainstays and slack head angle are the marquee features. The balance of these numbers results in a bike that has a light and intuitive maneuverability on the trail but maintains the ability to challenge steep, committing lines. Both Graham and I have been loving the bike's cornering ability, flickability in the air (Graham has been flipping and spinning his already), and plush, deep travel on more technical trail.
Pivot Bearings/Hardware
This frame features the same burly pivots, bearings, tapered headtube, 83mm BB shell, derailleur hanger and 150 x 12mm rear end that our Operator line has. Not only does this provide the kind of day-in day-out reliability that consumers demand, it also makes life for the bike shop easier as they do not have to stock yet another set of spare hangers, pivots or bearings. The bike's supple 4-Bar suspension hardware and overall structure is designed to be incredibly stiff laterally. The rear pivots feature bearings with a 30mm OD that are in double shear to prevent sideloading, while the two main pivot bearings have 40mm ODs and run on 17mm axles, resulting in rear suspension that's quick, active and plush even under extreme lateral forces.
Round Tubing
We did not talk about this much when we announced the Operator platform but the amount of positive feedback on this feature warrants noting it here. The Entourage (and Operator) use a large diameter round downtube in direct contrast to the oh-so vogue heavily shaped but basically square downtube you see on many bikes today. We did this because we constantly see dented DTs (shuttling or plowing into rocks) on many competitors DH bikes. Not impressed by cute pads and tubesets engineered for aerodynamics, we asked ourselves 'what is the most dent resistant shape we could make?'. The answer? A circle.
Weight
With suspension performance, geometry and performance durability the main drivers behind creating the Entourage, we arrived at a surprisingly light 170mm travel bike. Aggy's small-sized Team build prototype weighed in at 33.5 lbs, my large size proto, shown here, weighed in at 36.6lbs

---
Aggy likes it. Do you?