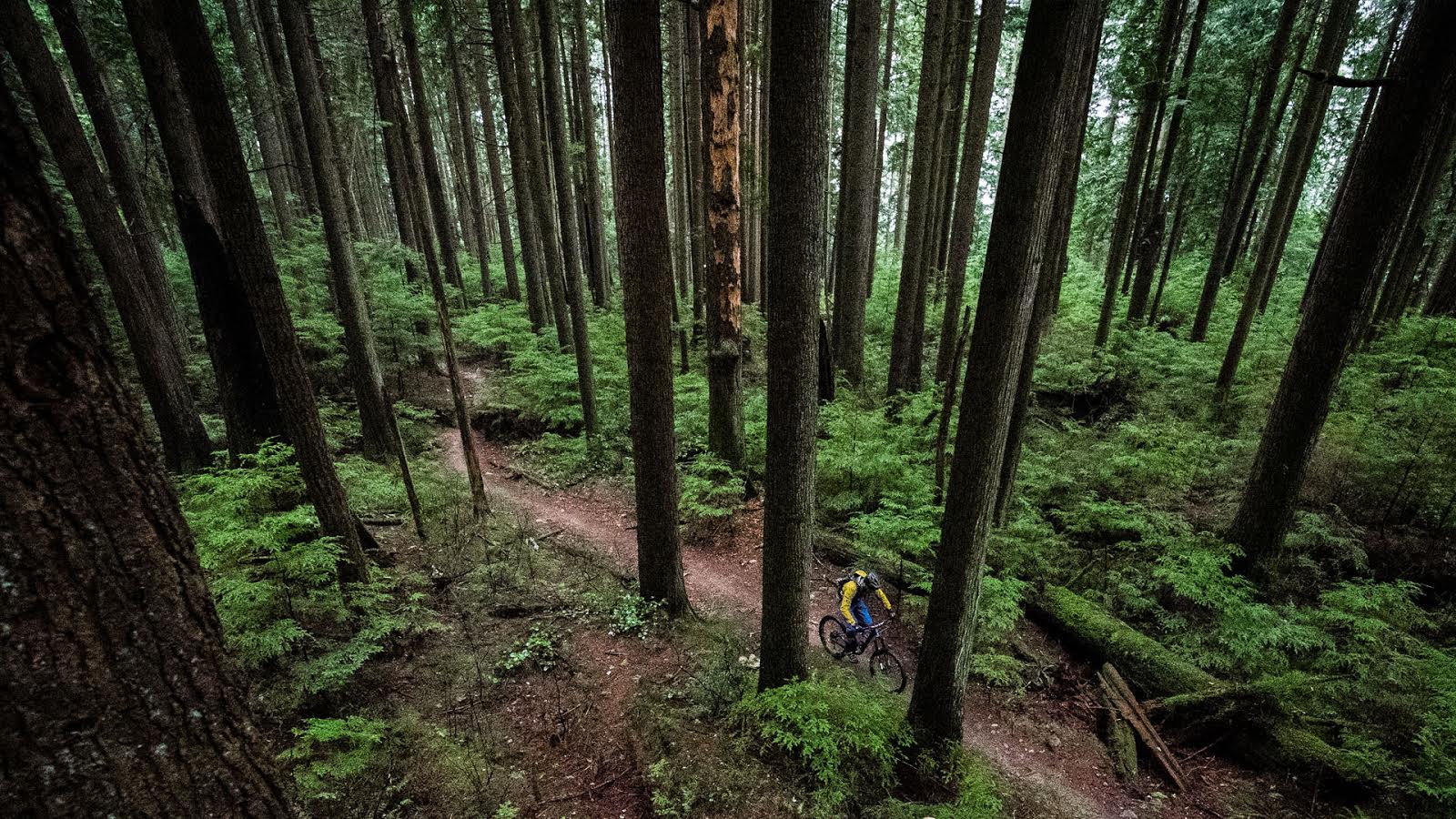 Gwin and Moseley Win UCI DH 1
I'll admit I wasn't up for the live feed but the repeat was up before I knew the result so it was like watching it live. Freecaster didn't cover the whole track and the top sections weren't live apparently but the coverage was solid and Rob Warner was usual excited and effervescent self. They need somebody new for the track side interviews though.

  Steve Peat got off to a slow start last year but he's off to a solid start this year despite a chest cold. Screenshot courtesy Freecaster
Steve Peat enjoyed the hot set for a long while until Aaron Gwin put almost seven seconds into him. The announcers were speculating about a timing problem but later riders made it clear he was on pace but not clear of the others the way Sam Hill sometimes is.

  Steve Smith proving he can clip in and pedal with the top riders. Screenshot courtesy Freecaster
Steve Smith logged a fast time, clipped in for the occasion and he too spent a good long while on the throne. Fabien Barel has obviously returned to form – he was 4th – 4.2 seconds back of Gwin – after being off for a good long after breaking his femur in a nasty training crash last May.

  It's great to see Fabien back – healthy and charging. Screenshot courtesy Freecaster
Continuing their trend from last year, Greg Minnaar and Gee Atherton came in 2nd and 3rd respectively less than two seconds apart.

  Aaron Gwin looks up to see his time. It held up as the fastest of the day. Screenshot courtesy Freecaster
But it was Aaron Gwin's big day. Warner noted that Gwin, who joined Trek Racing for 2011, has been staying with John Tomac and following his training program. Learning from the best paid dividends with Aaron's first win and the first by an American rider in quite some time.

  It may not have been the result Cedric Gracia had hoped for but it was still his best DH finish in recent years. CG pulled a huge one hander at the bottom of the course just to please the crowd. Screenshot courtesy Freecaster
Mick Hannah, who was predicted to do well, crashed and did not fiinish. He was seen limping down the course with a broken stem. Cedric Gracia has elected to focus on downhill once again and he won't compete in 4X in 2011 apparently.
On the women's side it was Tracey Moseley followed by Fionn Griffiths with Emmeline Ragot in third.
There was a lot of commentary about the course and the general theme was that there was too much pedalling. Aaron Gwin, Cedric Gracia and others used remote adjustable seatposts so they could get more power to the pedals in that middle section – which could be an indication that something's wrong. One commentator was pleased with having tracks that were all a little different which makes some sense as well. I prefer riders who get big results on the most challenging technical courses.
   Thanks to Dirt TV for the results.

---
Any surpises here for you or could you have called these results? Pipe up here…