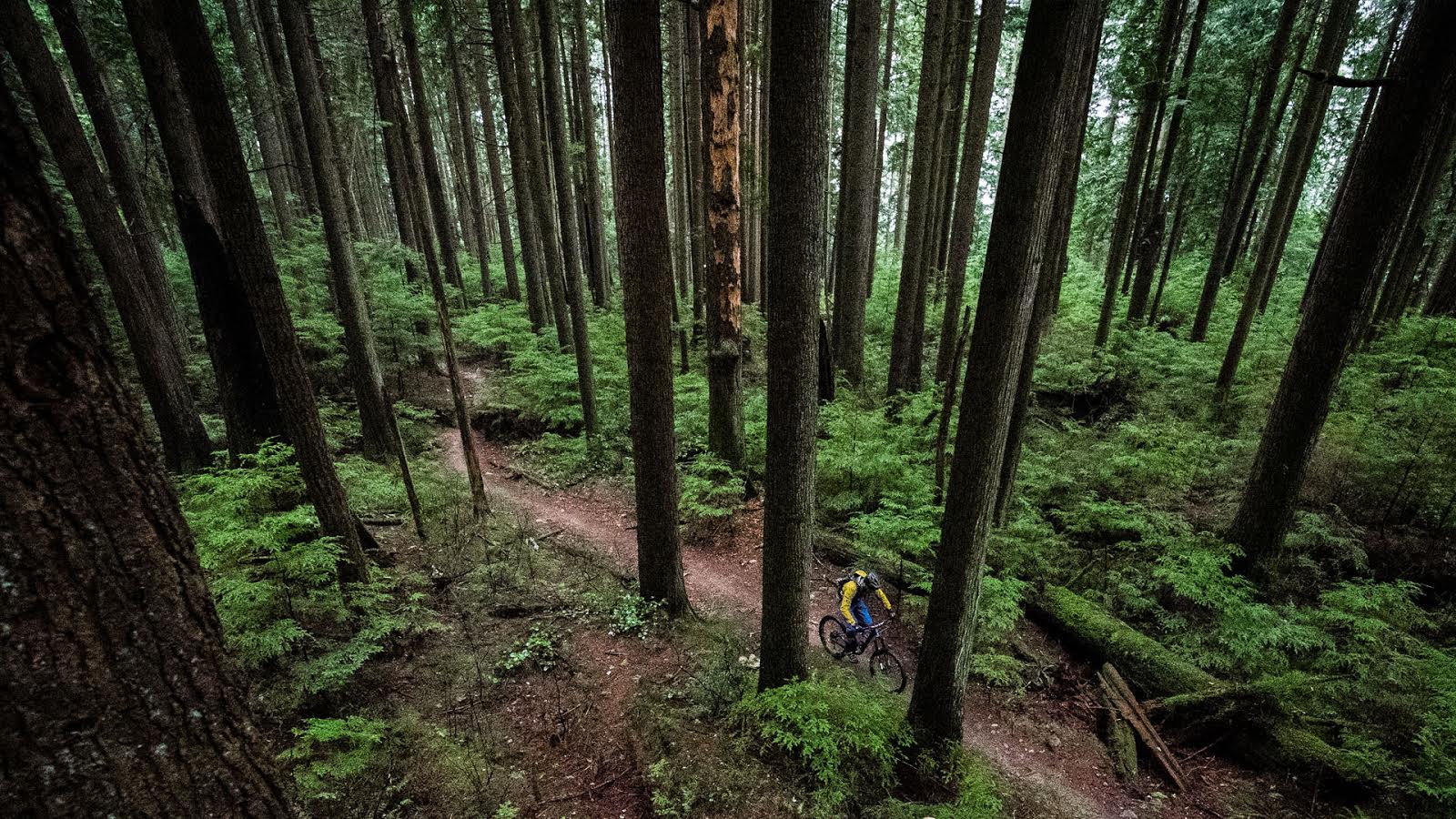 Mason's Winter
NSMB Winter Blog update-
A significant length of time has passed since I set my feet on the pedals of my bike. In the meantime, I have had them strategically placed on other objects of transportation that fulfill my desire to shred. Rewind back to the fall, when I had hung up the bike for the season, and jumped into an airplane with my girlfriend, and jet set to Central America for a two-month surfing journey.

  This is that moment when you know you're about to get shacked. It's one of the nicest views.

Our travels took us from the grinding right point breaks of El Salvador, to the non-stop off shore winds of Nicaragua, to the pumping beach breaks of Costa Rica, and then back to El Salvador. We soaked up the sun, and clocked some serious time with a surfboard, and effectively extended our summer until the middle of December. I compiled a slideshow of photos from the trip for viewing pleasure.
We arrived back in Whistler to the beginning of one of the heaviest storms of the Winter, and continued the board related shredding alive. I strapped my snowboard on, and carried my little camera around to capture some face shots. It snowed heavy for two weeks over the holidays, and I thoroughly enjoyed the shredding, before my contract as a filmer commenced at the beginning
of January.

  This is a perspective from the top of a real nice slope. Ipsoot Glacier.

Here's a little cut of some of the deepest and greasiest turns I've had all season.
The cold water that La Niña ocean current has been delivering to our coast has had considerable effects on our winter climate this year. With the onslaught of another late season snowstorm, we're slated to record the 2nd deepest winter on record, and possibly breach a 400cm base. So that being said, spring biking season is going to be shifted once again this year. This means that there are going to be many days where a combination of skiing, snowboarding, sledding, and biking will all occur within the bounds of a single day. I don't mind succumbing to the arduous wait for the
alpine to open to biking, as long as I'm shredding on some sort of device on a regular basis.  Viva the multi shred!

  Taking a break from snapping epic photos on the Pemby ice cap, I surfed this natural wave.

  When this much snow is self inflicted upon your face, it feels great.
For the most part of this season I've been posted up in the backcountry around Whistler, hanging out with my skier and snowboarder friends, riding sleds, shooting video for the next Voleurz video, and snapping photos. There's been so much active weather, that the blue bird pow days have been a bit of a rarity this year. Pretty sure I could count the number on my hands. However, when that beloved sun of ours pops out, we've been adamant to get out there early to maximize our time and productivity.

  Top of the Ipsoot Glacier. High winds at 2500m is chilly.

  When it's sunny, this place is pure magic. The Rutherford, Pemberton Backcountry.

Most of the time I've spent this year sledding has been on Mount Sproatt, and up the Rutherford at the Pemberton ice cap when the weather is pleasant. This year has also been eye opening in the number of new zones we have discovered from our adventurous journeys on the snow machines. I don't think I'll ever get tired of looking for new places to go. Sometimes we'll be rolling into the unknown, and low and behold, we stumble on some of the sickest terrain features we've ever seen. I find the same satisfaction in those discoveries on snow as I do when I'm pursuing mountain biking terrain.

  It was so deep this day when we were sledding, all you could see was your forearms…sometimes.
Everyday I go out on my sled and have the handlebars in my clutches, I dream about being on my bike. Those thoughts are then quickly shrouded by a blast of cold smoke to my face, as I remain trapped in the wintery world until the sun melts it away. 
It's been a busy winter, and it's looking like it will be a busy spring with all the snow that will remain in the alpine well into the summer months. Until the big melt, here are some things that I've produced this winter.
A little video I put together with Darren Rayner, and Callum
Jelley for Whistler Blackcomb.
And if you've got some time, you can find some of my handy work from last winter in the latest film from Voleurz; Look on the Brightside. We were proud to take home two awards at X-dance film festival with this film, it's a great watch.
I've also been working with Freeskier magazine this winter, doing articles for their website. You can read up on some of my adventures in the Whistler backcountry by clicking any number of these links;
deep-powder-skiing-british-columbias-high-alpine-environment
early-bird-gets-worm-sunrise-mount-sproatt
rushing-rutherford-another-adventure-whistler-backcountry
---
Tell Mason what you think
here…