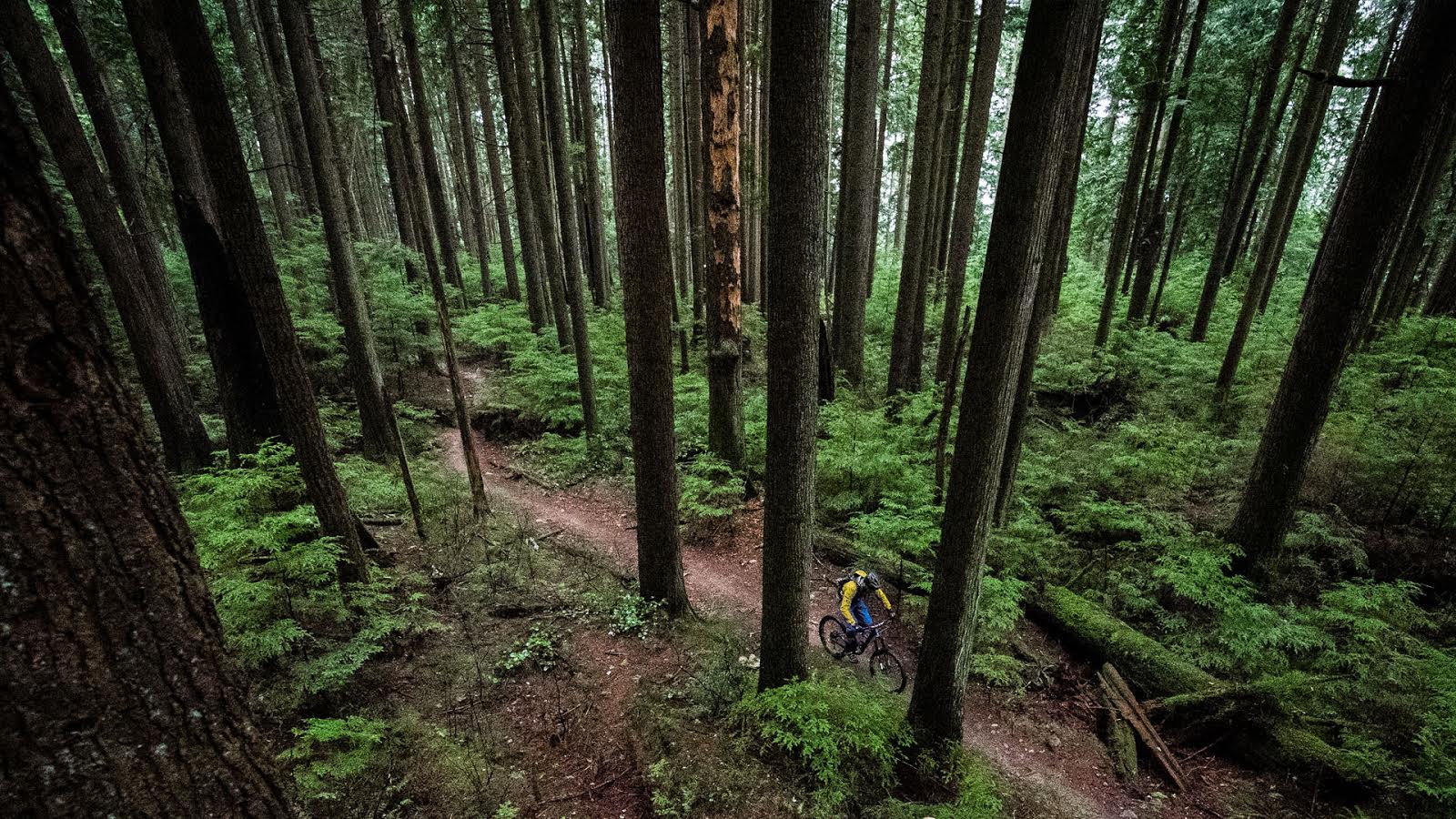 Cedric Gracia Interview
Cedric Gracia – what hasn't been said about the crazy Frenchman. As Brian Lopes puts it – the man has no shame. And if Charlie Sheen's got tiger blood, the stuff flowing through Cedric's veins is from a saber tooth. I was in Saalbach one year for the Adidas Slopestyle and I left the bar – called the Goat Stall – at about 3:30 am. Earlier Cedric had been up on a railing peeing off when somebody tried to push him. With his weapon already unsheathed he turned and aimed his stream towards Randy Spangler. Cedric turned his flow back over the 10 foot drop to the ground and Randy made a second successful attempt. Cedric fell off, pants down around his ankles, and rolled all the way down the hill in the pitch dark. About 10 minutes later he was back, grass stained but unharmed and ready to continue the party. He apparently entertained several ladies that night and had very little sleep. The next day he was roused late for his qualifying run on the very scary course and despite looking worse for wear – he killed it. I had drunk less, slept more (and alone) and I couldn't have dropped a curb. Malcolm Mclaws cornered Mr. personality to hear his feelings about the year that was. 

  Yep CG is larger than life! Flashing his CG gang sign at Crankworx 05.

1)  Cedric tell us how 2010 went down  for "D. Sanchez." Any standouts, shoutouts, or police warrants to tell us about?
Well it was a lot better than I was expected : ) it was hard to have the team running. It's not easy to make a team and a team who is different than the other one! I think we did a great job with all the photos and the book as well "CG RACING BRIGADE SEASON 1." The team turn out exactly how I wanted! A FAMILY !
There was a lot of funny things going down on the trips going from race to race , things we can't even tell : ) The UNO card gay was a big part of the funny shit going down! I lost and I had to go out of the hotel in the middle of the street and do push up without clothing! My mechanic lost and he had to do the mechanical next day in VAL DI SOL in his underwear!  PHIL the photographer lost on the boat from Scotland to Germany and had to have breakfast putting his socks on his        hands  in front of all the people of the boat : ) ! funny shit!

  Nothing scares CG! Railing the SRAM wall at Crankworx 05 while riding the Slopestyle.
2)  Why do you live in Andorra, tax haven or stripper bars?
Well so far no strip bar but the day  it happens I will own one for sure : ) my wife will be proud of me !  It's an amazing country for me , the best to train , skiing all winter- biking all summer , and of course some good bars to get smashed as well and shit : ) I love this country! Not paying tax is good as well of course but the most important for me is the quality of life we have , I never find it anywhere in the world!

  Never afraid to try something new – Cedric pulls half a wrap during Crankworx 04.
3) In 2010 you started CG Racing Brigade, tell us what you're doing and why?
Well because I wanted to give back a bit to the sport ! I wanted to make a team that the new generation is looking into and says "I want to be part of the BRIGADE, it looks fun as shit " I wanted as well to give back more to my sponsors in term of publicity without having to go through a boss to get the green light! Now I do what I want and I work my ass off to make it bigger and better ,but I am learning  all the time !
Next year we have a new rider MARCELO and I am happy he is going to be part of the team and I hope I will help him to get faster always in a fun way : ) I want to take the opportunity to say thanks to all my sponsors , small ones and big ones, all of them are important in my team , without them the team will never be there! Special thanks to ROB from SANTA CRUZ for all the trust in the team and in me : )

  A nice size large suicide no-hander in the Boneyard at Whistler.

4)  Your riding for Santa Cruz Bikes on a Carbon Fiber V-10 DH. How are you involved with Santa Cruz and how?
I am a lucky man, to be able to race my carbon V10. I am riding all the prototype bikes and I try to help them developing with my feedback that I send to ROB!  Its nice to be part of the family of SANTA CRUZ. I like everything about it; the brand , the people, the designers everyone around the office is a hard worker and you can find that on the product they are making!

  Cedric leads Lopes during a 4X at Crankworx 06.
5) You started as a BMX rider, Mtn Biker and Freestyle skier. What else do you enjoy besides women and fast cars?
I like more and more doing some enduro riding. I like to ride my motocross bike with friends and of course going to the bars with the boys to get some drinks! I like to enjoy life as much as I can , life is too short to miss the good times! Why nice cars ? I don't know, I always loved cars , fast ones or american ones ! I like to import them and find ways to don't lose money but lately its hard : ) What an expensive hobby !

  No stranger to the podium – Cedric 2nd, Jared Graves 1st, Mick Hannah 3rd for in the Biker Cross in 2006
6)  Cedric you head to Valparaiso, Chile for a urban DH race. Tell us what this crazy event is like for you?
Definitely one crazy event , you are racing in the middle of the streets with dogs around, open streets with cars and the jumps are made at the last moment with only few training  runs : ) I just like the vibe from the people! They love you , they want to touch you and they are really respectful as well! This event makes me happy, I can see people I could never see if I didn't come to the event. It's a fun time all the time!

  Ride with the stars? She looks like a star but I have no idea who she is. Cedric seems to like her okay though. Crankworx 2010.

7)  You've been to Whistler a lot over the years. What do you enjoy about the Whistler riding scene? What was the deal with the Oakley Ride with the Stars event?
       
Whistler is always  a fun place to go but hard for me physically and mentally : ) ride, drink , ride, drink .. like that for a week and let me tell you, it's not easy!!! : ) I like the way the bike park is open late in the evening because in the  morning I'm not so fresh ! The OAKLEY thing was one of the best events I ever did, it was nice to teach biking to HOLLYWOOD stars, how to bike and party. Definitely the Sushi Village remembers about us : )

  A large table at Red Bull Rampage in 2010. Cedric made the finals but was disappointed with where the judges placed him.
8)  Cedric in 2003 you won Red Bull Rampage. You competed in 2008 and 2010. What is it that attracts you to Rampage?
Rampage is always a really good place to ride. I like the challenge of jumping big drops and as well building your line from the start to the bottom! Something I don't really like is the judging. I think its a bit of who the judge likes more than who is really doing a good run! They need to work on the judging a bit !

  Cedric and his trusty Santa Cruz V10 Carbon in the Utah Desert.
9)  So at the 2010 Red Bull Rampage event the word is they built the Oakley Sender for YOU. True or false, give us the lowdown? Did you head for Vegas as soon as your run was done? Party time?
Yes I went with Steve Blick from OAKLEY and one designer to see what we could do and told them I wanted to build something massive!  We went there to take some dimensions, find the place to put it and here you go, here comes the OAKLEY sender. A few guys jump it and Cameron (Zink) 360 it! After the event my bag was ready in the truck , then after my run which was good for me they put me 14th! I was not really happy about that specially when some guys in front of me crashed !
Well it's part of judging and the judging at Rampage wasn't the best : ) Like I said my bag was ready then we took off right away with some guys to go to VEGAS of course, the  place to really party! We rented 3 rooms in from the Hard Rock Café because we could park the truck in front " easy to take out the bags and bikes " and we went straight to party !!! A long long long night! I have to tell you what I did!
When we got back to the room we were having fun in the room. jumping around and I try to transfer from one bed to the other doing a back flip and of course it went wrong.  I went through the window and ended up in the parking lot in from of the rest of the guys checking their  e- mail 🙂 I entered the room from the door and went straight to bed !

  Cedric said it was MASSIVE and built for HIM. The Oakley Sender at Rampage 2010. It took some time before CG stepped to the plate (people were beginning to talk) but he made no mistake once he finally launched it.
10)  Cedric , Oakley flies you to Whistler for the Ride with the Stars, you do Rampage and race World Cup Events. What does 2011 hold for you and CG Brigade? Any chance you'll be the Monarch of Andorra?
I would love to be the Monarch of ANDORRA for sure : )
Doing things for OAKLEY it's fun you know , I love to be involved with everything they ask me to do even if I have to fly to the US for 2 days! I don't really care. I know it's going to be fun and its going to be place where we going to improve products or the brand , then at the end of the day I want to be part of it!
2011 is going to be another challenge for us , we have one more rider in the TEAM " MARCELO GUTIERREZ" who just won the PAN-AM championship. We are really happy to have him on board! We are looking for fun , good results , party's and memories : ) this is the CG RACING BRIGADE : )
Cedric thanks for meeting us at the number 5 Orange and talking with us! Good luck in 2011 and wear protection !
Thanks you guys for interview in #5 orange : ) and i will wear my protection. Don't worry! : )
Thanks from the crew of the CG RACING BRIGADE
---
Do you have any stories about mountain biking's true rock star? Whatever you've got give 'er here…