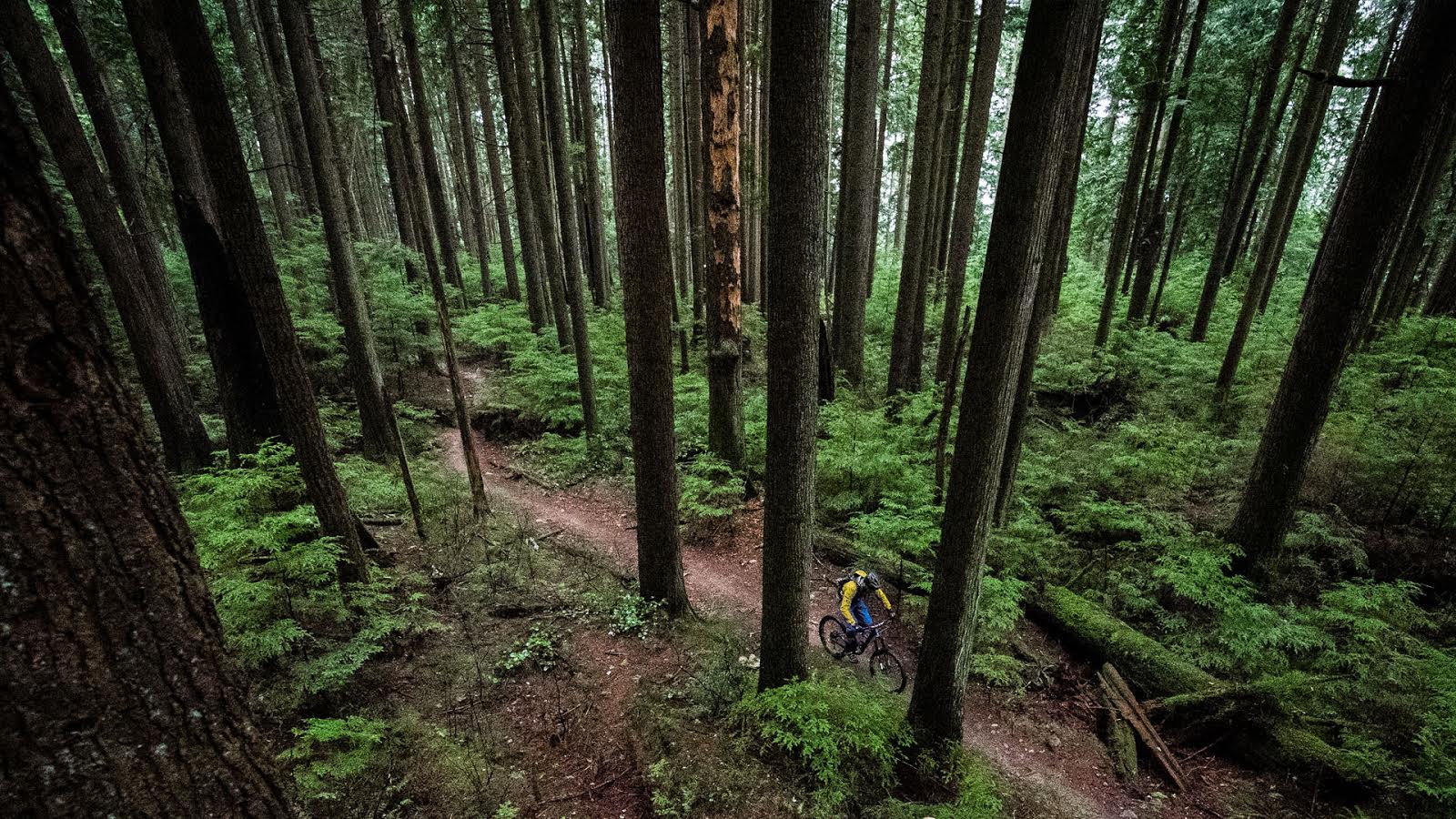 nsmbA Town Hall Meeting Report
About the last thing most of us want to do on a Wednesday night is sit down at a meeting. But when you add in some beer and pizza and some stellar bike riding individuals the whole thing gets a lot more palatable. Tonight's nsmbA meeting could be described as a season opener – and a chance to outline the association's initiatives for the year. 

  How to make a meeting fun.
The first order of business was to unveil a new look for the nsmbA logo and word mark. It looks great and if you can't remember our first wordmark (from the very beginning) it looks pretty original as well. The nsmbA is also working on a refreshed online presence and they plan to get involved with newfangled contraptions like Twitter and Facebook.

  The new nsmba logo looks good – and a lot like our old wordmark as well (which is fine with us).
Last year Mark Wood worked like a dog as the administrator for the association. This year a new admin was chosen from 20 applicants and his name is Peter Longergan – who seems like a stellar lad.

  Mark Wood (right) has become the driving force behind the nsmbA. Peter Lonergan (seated) has taken the admin job for 2011 and he's keen.
It was Mark Wood's turn next and his pet project for sure is that Trail Adoption Plan – or Tap. "We're going to TAP the Shore" was how he put it. The plan is also to keep the core on the Shore but that will mainly be up to the TAs (trail adopters) and the TMs (trail maintainers). Are you getting all this?

  Here you can see all the trail adopters. nsmb.com – with extra support from Rock Shox and SRAM – has adopted Dale's Trail. We've got Digger and Jerry (aka Jeremy) Willows on our side so you can expect top notch trail work.
nsmb.com – with some generous support from Rock Shox and SRAM will be taking on Dales Trail. Our original idea was Severed Dick but we couldn't get permission from the landowner. There is a solid list of Trail Adopters but I was disappointed not to see more bike companies or bike shops on the list. Great to see Steed Cycles, Rocky Mountain Bicycles, Different Bikes, Ryder's Eyewear and MEC stepping up. NSRide is partnerning with Different and Muddbunnies is on board with Ryder's. The Bank of Montreal rounds out the Trail Adopters.

  Pete Roggeman of Rocky Mountain Bicycles accepts a plaque in recognition of their support of the Trail Adoption Plan. They'll be buffing Circuit 8 – one of the few XC trails on the Shore.
The directive for the TAP will be to preserve the challenge and progression for all riders – which was music to my ears.
The nsmbA will continue with their in-house organized trail days for 2011 but at a more reasonable pace. The trail days will be 7th Secret on April 17th, CBC on May 7th and again on Sept. 18th and then 7th Secret once more on Oct. 16th.

  Not a bad turnout all things considered. Thanks to everyone who made the effort to come out.
Some targets for 2011 are to reopen Pink Starfish and to rebuild Jerry Rig – preserving the original level of difficulty without so many skinnies. There is also some talk of legitimizing some of the trails on the east side of Seymour. The association's relationship with the various landowner's has never been better and it seems there are lots of good things in the pipe. Twoonie races will return for this year as well and there was some discussion about how that should go down. The nsmbA is also planning to redo their online maps in an effort to provide more info and bring more human eyeballs to nsmba.ca.
---
How do you like the direction of the nsmbA for 2011? Feed it back here…