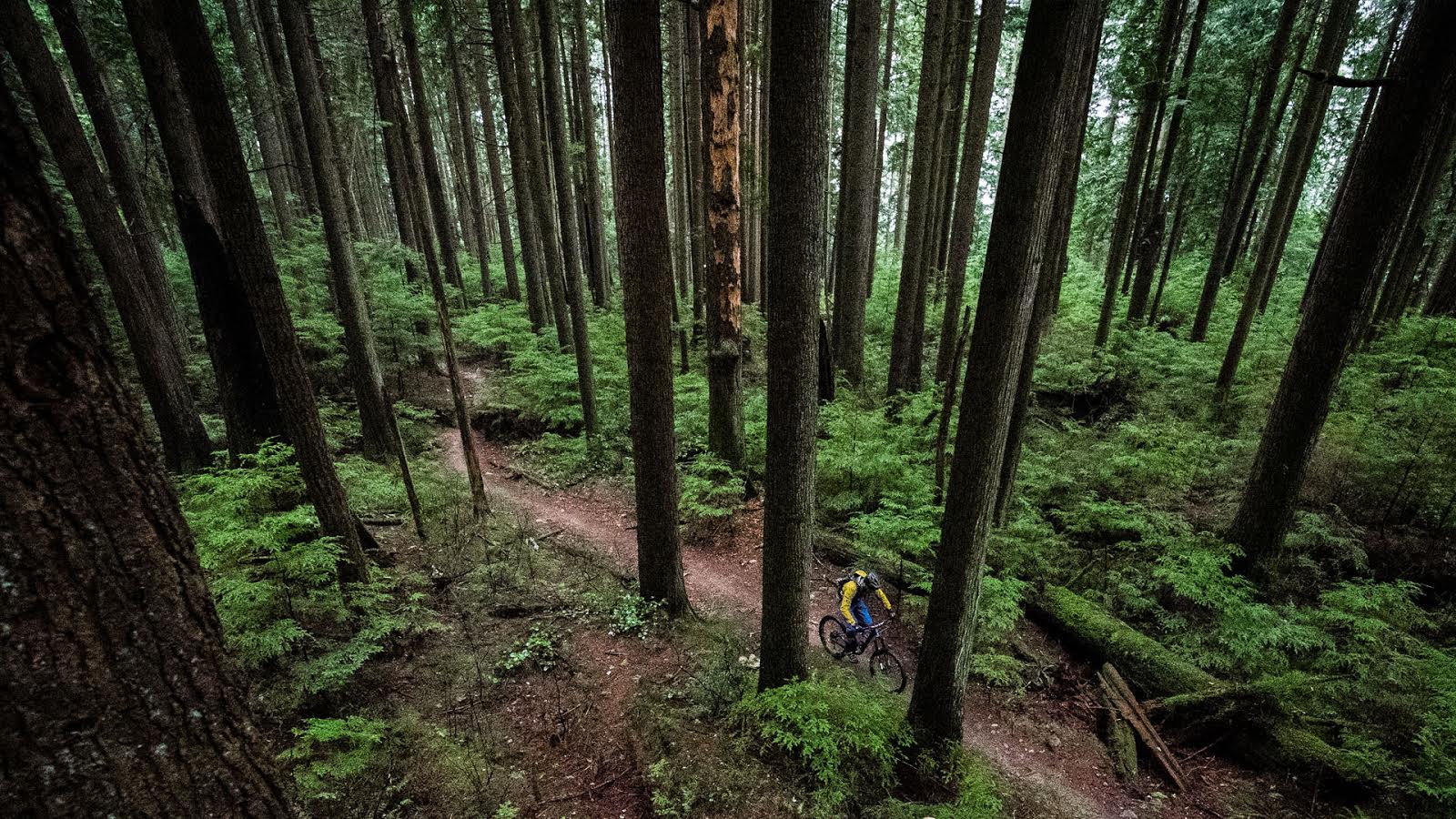 Brian Lopes
There's no denying the legend of Brian Lopes. Deep in the twilight of his career Brian continues to win races, tackle new disciplines and ride his ass off. And when you are as good as Brian – lower case letters don't cut it (BUT I EDITED OUT THE CAPS BECAUSE OF THE LOUD OUTCRY). Brian gives Malcolm some great stuff about his career, lifestyle, training and the sponsorship game. Thanks Brian!
Cam McRae

  Brian with his mechanic during the GT years, Chris 'Monkey' Vasquez.
1) Brian, tell us how 2010 went down for you. Any standouts or shoutouts?
Brian Lopes – 2010 was a good year.  I was injury free, had some good results, & got to visit a couple new countries that i had never been to before.  1st was taiwan for the bike show. I went there for kenda, got to meet a lot of the international distributors and also the tire factory which was cool. Also got to experience a bit of the country with a cool road ride one day. Then in may i went to costa rica with my good friend ernesto fonseca for oakley. That was super fun and wish i could have spent a few more weeks there to see more. On top of that i got 3rd at sea otter dh, took the super enduro victory in italy, won the air dh for the 5th straight year, put on the pump track worlds race in msa which i also placed 2nd in, won tara llanes dh race up in tahoe, & finished off the year with a couple of cyclocross wins including the ca district state championships title. For me it was a very satisfying year.

  The taste of gold never gets old.
2) Ok Brian you've had 25 world cup victories and 4 world championships! What's left for you to prove? Would you consider running or coaching a factory mtn bike team in the future?
Brian Lopes – Well that is one of the reasons i stopped racing 4x on the world cup was because i didn't feel i had anything left to achieve or prove and i figured it was time to move on and take on some new challenges and experience all the other fun events that our sport has to offer.  When you are concentrating on world cup racing you have to devote all your time and energy to that one discipline if you want to be the best in the world at it, so that is what i did for so many years.  I loved all those years, but it was just time to move on, so now i am having fun with new events like enduros, cyclocross, xc, short track, etc.  I love riding bikes and racing these new disciplines is exciting because of the unknown.  New set ups, new tactics, new competitors.  It's fun, fresh, and motivating to go into events with some nerves because you don't have a lot of experience in how these races will play out or how you will feel.
Coaching or running a factory team is something that i think would be fun.  Right now i am not looking for those opportunities since i am plenty busy enough with all i have going on now, but one day i could see me getting more involved with something like that.  In a round about way i coach thousands of people with my instructional book "mastering mountain bike skills" that is in its second edition with lee mccormack.  We have had great success with this book and it's always nice to have people come up to you and let you know how much the book has helped improve their riding.

  Fast is smooth and smooth is fast.
3) You have a bmx background. Is this the base to your winning skills on a bike? Does bmx make a better all around mtn biker and why?
Brian Lopes – Yes i have a bmx background.  I started racing bmx in 1975 and i do believe it has a lot to do with my skills on a bike. I think when you grow up racing bmx you learn a lot of skills that translate into all different kinds of cycling when you get older.  I see xc guys or roadies who are in their 30's & 40's who are super fit and fast, but can't bunnyhop a curb or wheelie down the street.  These were skills i learned with i was probably 7 years old and they stay with you forever.  There are more benefits than just these, but to answer your question, bmx is a great foundation for learning how to handle a bike.  I think if you want to be a great all around cyclist you have to ride all kinds of bikes, bmx, mtb, road, cross, trials, try them all and i am sure you can learn something which is just going to make you more well rounded. You can never have too many skills…

  Getting the star treatment from ESPN.
4) You are going to be 40 this year and you're one of the fittest mountain bikers around. What do you do to train and keep fit?
Brian Lopes – Well thanks for the compliment… Yes, i just raced the fontana national this past weekend and i signed up for super d and short track.   Of course you have to put your racing age down and this was now 40…crazy!!!  Sounds old, but i still feel like a kid, so i don't really care that i'm going to be 40.  I actually think it is kind of cool and look forward to it.  I hope it is inspiration as well for old guys to see that they can still go fast and for the younger generation to see that if you are smart you can make your career last a long time.
These days i basically just ride my bike a lot.  Last year i had a goal to ride everyday of the year, but i ended up missing 7 or 8 days, but still that is a lot of time in the saddle.  I just listen to my body and know my body very well, so i know when it is time to chill and when it's time to train hard.  I don't go to the gym like i use to when i was racing 4x since i don't need the raw power like that anymore.  I usually go 1 or 2 days a week and do a lot of stretching and body weight exercises, like sit ups, pull ups, push ups, dips, stuff like that.

  Lopes posing with his Oakley poster at Ride with the Stars. Crankworx 2010.
5) You live in Laguna Beach, California, close to Hans Rey and Richey Schley comes to visit. You all ride together I've heard? What's the bike scene like where you live? Do you guys race on weekends for fun?
Yes, hans lives about 2-3 miles away and richie has been coming every winter for about 8 years now, so i do get to ride with those guys a lot. We have a pretty good bike scene here, plenty of riders to ride with, but not too many real fast guys on the mtb.  On the road side of things there are plenty of fast guys, so usually if i am looking for some faster paced rides i head to the road, but sometimes guys like manny prado, johnny o'mara, joe lawwill & a few others i will hook up with and those guys are not slow.  There is better riding for sure in places like bc, but laguna is sweet as we have so much right here with the trails, ocean, restaurants, industry, weather, etc. It's a great place to live year round. You can definitely find just about any type of riding you are looking for and a crew to do it with in the surrounding area.

  Brian digging in against Gee Atherton at Crankworx in 2008.

6) You've ridden for some amazing bike companyies in the past and you're on Ibis now. How did that all happen? What type of company is Ibis to work with?

I have rode for some amazing bike companies in the past with some great staff and teammates, but i'm now starting my fourth year with ibis and hope i'll be here to the end.  The bikes are amazing, the crew that work and own the company are amazing, it's just a good fit all around. Basically when gt decided to let me go i needed a new frame sponsor because i still had all my other sponsors on board with me, so i knew the direction i wanted to go with my career and had an idea of some companies i thought could work well with that direction. I started making calls to see who had interest and asked those companies to send me bikes to try out. There is alway the business side to every deal, but i was equally interested in the performance of the bikes, which is why i asked all these companies to send me bike to ride. Steve blick from oakley had an ibis for a year or so already and said i should talk to scot nicol, founder of the company about doing something. I had met scot before and it was of great interest with me, but i knew ibis really didn't do any sort of marketing at that time. So i got scot's # from blick, called him up, got a bike to try, and that was the beginning. After testing about 4-5 different 5″ travel bikes out there i was sold on the ibis. For me it did everything great. There were other bikes i rode that went down hill good, but didn't pedal so good and some that pedaled up hill good, but the suspension wasn't so plush on the downs.  The mojo was good everywhere and that it what i was looking for.  Then there was the look of the bike and the fact that it was carbon and not many companies were making carbon at that time.  I knew the bike was great and i also felt i could help get some international press for this small company, while being at the forefront of carbon fiber, showing people that carbon was strong and could take the abuse of 4x, slalom, and enduro dh types of terrain.  Scot and i had a meeting and about 2 weeks later i was flying up to nor cal for a meeting with tom morgan and hans heim, the other to owners of ibis. It was like a real job interview, which was a first for me, but it went well and the rest is history.  Ibis took a chance with me and i surprised many with my decision, which was great.  Ibis has been a great company for many reasons.  The bikes are great, they look sexy, they put a lot of r&d into them, they listen to feedback and make changes, everyone at the company is a great rider, and they are dedicated to making the best frames they can possibly make.  For me these are all important.  You want to work for a company that puts 100% effort into it and love cycling. Of course it is a business and money has to be made, but it's not the only reason they are around.


  Brian shows his low style during the Dual @ Crankworx 09 to finish 2nd to Kyle Strait.
7) Flyin' Brian Lopes wins his 5th consecutive A-line/Air DH Race @ Crankworx, Whistler on a Ibis Mojo HD in 2010. What's your secret for killing the competition at this event?
Well I can't really tell you that now can i?  Let's just say I pedal hard and scrub hard…. Ha ha

  Racing the A-line Air DH on his Ibis for the win in '09.
8) On your number plate for the Air DH last year you wrote a message to Tyler Blick. What was the story behind this for you and Tyler?
Ya my little buddy tyler blick was just diagnosed with leukemia shortly beofre crankworx and the day of the race tyler was turning 5 years old, so I wanted to win that race for him and thought what a cool story if I could win my fifth straight air dh on his fifth bday.  I was stoked I could pull that off for him. The blicks have been great friends of mine for a long time and for any young kid to have to go through something like cancer is a real bummer, so showing my support from them and that I am thinking of him was all I wanted to show. Being there for your friends in the hard times is when you know you have real friends.

  Flyin' Brian wins his 5th Air DH on  his Ibis Mojo HD with the Tyler Blick Birthday plate.
9) You and Cedric Gracia are tight and we all know he's a larger than life character. Gimme a story that would turn CG/ Dirty Sanchez red with shame when you hung out?
Oh man, I don't think that is possible.  If you know cg you know he has no shame so what would be the point????  Ok, here's one. Back in 1999 when we were on Volvo/Canondale together cg would come live in so cal for the winters. He was so trying to live the Cali lifestyle that he went and bought him an old tricked out car.  I don't remember exactly what it was, but it was lowered, big, shaved door handles, like a gangster type car.  He was so excited about this car that he drove straight over to my house to show me.  With the car running, he shuts the door and runs to my front door.  We walk out to check it out and he soon realized that with no door handles and the button to pop the doors open hanging from the key chain in the ignition with the car running, there was no way for him to get in.  So for like 45min the car sat in front of my house running until someone could come with a slim jim to break into it…  So funny, but typical CG

  This is the Ibis Carbon fiber Ibis Mojo HD that wins races for Brian.
10) You're a World Cup Champ mountain biker, ESPY winner, Mountain Biker of the year, video game character and author. What does 2011 hold for you, any big plans to share? Maybe run for Governor of California?
Well I never won a Espy, I was nominated for one, but 2011 will be fun.  Won't be running for any political offices.  I try to stay clear of that BS, but I have some new fun stuff I plan to do this year. Some stuff that you wouldn't think Brian lopes would normally be doing.  I can't really talk just yet about a few events that I am planning to do, but let's just say they are not 4x, DS or DH, and will be tough, but fun.
Brian, thanks for taking time for NSMB and good luck in 2011
NO PROBLEM, THANKS FOR THE INTERVIEW, NOW LET'S GO RIDE….

  Micayla and Steve Blick with the skate deck she did for Steve's son Tyler. Thanks to Micayla for the photo.
---
Anything to say about Brian, sponsorship or living in Laguna? Say it here…