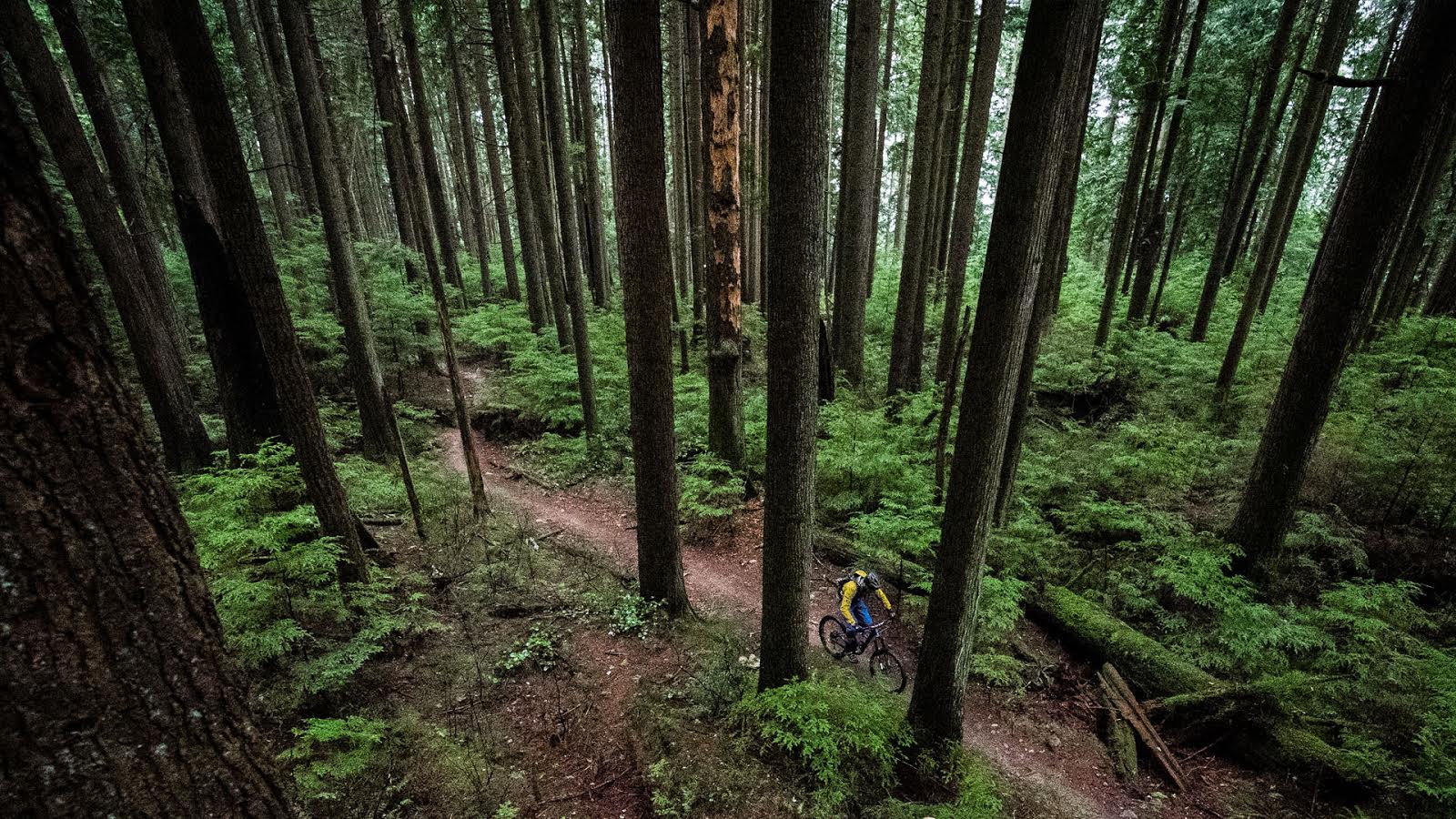 Gear Shots #71
When we originally posted this, back in March, it appeared that Race Face as we knew it was done. We were only half right. The products you see below (and the one from Evoc of course) have made it to market. It's likely that many of you may have skipped this the first time around thinking the Buzz glove and Piper jacket would never make it to your LBS. So here they are again. Thankfully Cory's lament was a little hasty.
---
This is my first gear shots, and it is bittersweet because 2 of the 3 products herein are from RaceFace. We all know the story there, but I have to say that this one has hit me pretty hard. As some may know RaceFace has been setting up my bikes off and on since around 1997.  As I walk through my garage I see assorted RaceFace parts that I used over the years, it brings on a slideshow of memories.
I am bummed for all the solid people that were pinned working there, and making cool things happen. They seemingly had the rug pulled out from under them pretty hard. I know they will all resurface, and soon I hope
So what's the point of doing a review of products that you can't buy?  It's simple, maybe it's really about getting something done for Cam for once. And perhaps a faint hope that the company will be purchased as a unit and reopened asap. Stranger things have happened.
Now back to things you actually can buy, featured here is Evoc, and they are a new to me pack company out of Germany. In my typical fashion I handed the rest of the work off to other people. My lovely girlfriend Karen Mann did a piece on her RaceFace Piper Jacket, and C4 Team rider Jesse Ballhausen handled the RaceFace Buzz glove. I will pick up the rear with the Evoc 2010 Freeride CC16l Pack.  
Cory Leclerc
Race Face Buzz Glove
by Jesse Ballhausen
Gloves are a very personal item. Some people like big thick gloves, some people like them as thin as possible. Some even go for no gloves at all. For me, the thinner, the better. I find the thicker variety much too hot and uncomfortable in the long summer days on the trails. 

  These are now collectors' items.

The ultra-lightweight stretch mesh on the back of Wayne Goss signature Race Face Buzz Glove makes them super thin, and incredibly breathable. I do not recommend using this glove in sub-zero winter conditions, but for a nice hot day on the bike (whether it be a downhill ride or xc) they are perfect. 

  Chainsaw grip.
When I first put them on I wasn't quite sure I would like them because I thought the Kevlar palm heel would interfere with the feel of the bars. My fears were unfounded. When I started riding with them I forgot they were on. The Kevlar palm heel covers one-third of the palm and never interfered once with the handlebars and protected great against the infamous "palm slide". The softer synthetic leather on the rest of the palm and fingers provide good contact and control of the bars through much more forgiving material while not bunching up under your hand and still being very durable.

  Can gloves make you go faster?
They also feature a large terrycloth thumb panel. Although I am usually not a fan of terrycloth, many people do like it for wiping sweat and snot away from their face. The index and middle finger of the glove feature Buzz chainsaw grip print that helps keep your fingers on the brake and not sliding around in wet and sloppy conditions.
The strap tabs never came undone or got in the way which was a huge plus because having your glove strap coming undone and flapping everywhere is infuriating. The tab is large enough that it is easy to do up and won't move, while thin enough that it doesn't get in the way.
 
As with any lightweight glove, the mesh on top can be torn easily, unlike the palm. I managed to tear small holes in two of the knuckles and the side of the glove during a crash while riding a skatepark that sent me to the hospital for stitches on my forehead. I also found that the finger expansion gussets on the pinky finger of the gloves would get caught on my fingernail sometimes when I put them on which caused a minor inconvenience but I was able to deal with it.
Overall the gloves were just what I look for: a breathable, lightweight glove, that also protects your palm against sliding on the ground. 
Price – $don't matter.
RACE FACE PIPER JACKET REVIEW
Karen Mann
In Squamish, mountain biking is an all-season sport, but it is often a struggle finding that top layer that will keep you dry, warm (but not to hot), while, still looking amazing. The what-to-wear battle is over and the Race Face Piper Softshell Jacket has won – or at least it had won. The Piper, is my go-to jacket for chilly coastal adventures. I'm a personal trainer and I pretty much live in this jacket, It's great for biking, trail running and it also looks very professional at work (providing there's no mud splatter on it from the day before). 

  Karen out on a soggy day in Squamish.
The Piper keeps you warm and dry from the inside (yes girls sweat) and from the outside. The Single layer fabric is uniquely designed so that the outside layer is both wind resistant and water repellent on the outside, and the inside also absorbs moisture to keep you dry. It's pretty high-tech, and I don't fully understand why it works, but It does!

 Do not look at Cory's girlfriend that way!

Not only is this jacket packed with functional features, it also looks great. (which, lets face it…  is the most important feature.) Black with just the right amount of pink piping, form fitting, and hangs low enough so that when I'm in an aggressive riding stance, no skin shows.
On the functional end, the Piper has easy to reach ventilation zippers so you can open them, and close them without having to get off your bike (I struggle with the armpit style). The front to back design is great, and back to looking amazing… the zippers have Race Face detailed piping with the cutest zipper accents, and the lines are super flattering.

  A multi purpose garment.
A solution for jackets with thumbholes:
The Race Face Signature cuffins with thumbholes look cool and I absolutely love them when I'm hanging out, but some people find thumbholes slightly irritating. And I get it; when it's time to put on gloves they are a little foreign. It's true, they don't feel great inside gloves, or bunched up around your wrists and they are the first things to get soaking wet and dirty. But here's the solution: Before you ride, take the extra time ( 5 seconds each side) to fold them up once over and slide under the cuff. You won't even know they are there. They stay warm and dry and ready to keep your hands warm after the ride!  You'll be stoked! 

  Thumb holes and cuffins to keep the cold out.
Additional points go to the high collar that you can do up without choking yourself, and the removable hood. Noteworthy, the hood DOES fit over your cross-country helmet. This is a huge positive as I tend to get pretty cold after the cross-country après beverages, and like to bundle up for the road-ride home.
The jacket looks so cute, I barely took it off. I have to admit, that at first I was apprehensive about wearing it out on the trails. But it's light weight, non-restricting fabric also washes really well, so don't be afraid of the dirt!

 Perfect conditions.
I have put this jacket to the test, and it is by-far my favorite item for running and riding, working and pretty much everything in Squamish Unless it is absolutely pouring rain (but if you are venturing out in these conditions, you are probably just embracing the fact that you will be soaking wet upon finishing.) I went to the Running Room and MEC the other day to looking for something comparable, and there isn't really anything else out there that is as functional and fashionable. Added bonus: I get a ton of compliments on this jacket.
Price $priceless
Evoc 2010 Freeride CC16l Pack
Over the years I've had quite a few riding packs.  Honestly I have never truly loved any of them, there always seems to be a big miss somewhere on the pack where it really needed a hit. I always want to mix and match features from my bigger and smaller packs. That's one of the reasons that after being initially drawn in by the pretty colors at the Crankworx booth I developed a greater interest in Evoc once I was inside.

  Cory showing his sensitive side.

Where there are some places that need work on the Evoc packs, they shine in other places.  Looking through their entire line I was impressed with a lot of the design ideas.  Check out their travel bike bag and you will be blown away at how clever it is.  After using the main brands for the last 15 years I was excited to try something new for 2010.  The pack I am reviewing here is the 2010 Evoc CC16l.  

  The evoc pack in the South Chilcotins.
First off, I like that they are available in different sizes.  That is cool for some of the smaller and larger riders. I work with a lot of kids through my coaching company, and a pack that fits well and has built in safety features is a great concept.  

  In this lunar landscape good hydration is key.
The main thing that blew me away, and for some crazy reason is not even featured in their own catalogue/website is the waist strap system.  Anyone that actually uses backpacks for any real backpacking knows the importance of a proper waist strap/system.  Most packs I have now use a piece of 3/4" webbing that generally ends up under my jersey and scraping my love handles to reminding me how fat I am.  This is solved on the Evoc packs with nice overlapping kidney belt style waist belt that is under the actual buckle and webbing assembly.  I left the booth that day wishing I could try one of those packs.  At this point I wasn't really fussy about the pockets and zippers and all that stuff.  In my mind that stuff can easily be adjusted, it's all about the chassis.  

  The evoc pack's solid retention system comes in handy off the bike as well. Photo ~ Margus Riga
Another cool feature of the evoc packs is the built in spine protector, or "Anti Impact System" as they call it.  Some will be stoked that it can be easily removed if they aren't "Diggin'it"(c. Todd Fiander) ,  I think its pretty cool, fits comfortably, and works well with the simple, and effective strap system. A sweet little bonus is that the chest strap buckle also serves as a little red emergency whistle.  Easily accessible, and functional.  It seems that Evoc is pretty keyed to safety as well as fit. There's a little animation about the spine protector here…

  Elladee may not want this back now. Note the substantial waist belt.
The pack may need to evolve a bit in the organization and storage of cargo.  I have to say that I have personally never been truly satisfied with any of my packs over the years, but  Evoc may be sitting on the best base pack here.  The few features that I see being needed would be an easy addition, and may have already been added to the current models.  Keeping a picky bitch like me satisfied is not easy and Evoc is close here.
Edit: I just got off the Evoc site and the new packs look way better for cargo.

  Photo ~ Margus Riga
After taking the pack for a Chilcotin trip with Margus, and Duke for the shorter hike days when we were shooting, and for all my guiding/coaching work last summer I don't think I can go back to another pack without this waist/fit system. I can't wait to get my hands on the newer model with the updated cargo system.  

  Photo ~ Margus Riga

Great pack, needed a little tweaking, looks like it got it for 2011.
I was supposed to give this thing back and I didn't, sorry Elladee.  It's looking a little rough now.
For more on the evoc Freeride CC-16L click here…
---
I know – we reviewed products you can't get. Sorry about that. As Cory mentioned – maybe that will change. It would be terribly sad to see the Race Face name disappear completely. Anything to say? Anything kind to say to Cory? Engage here…