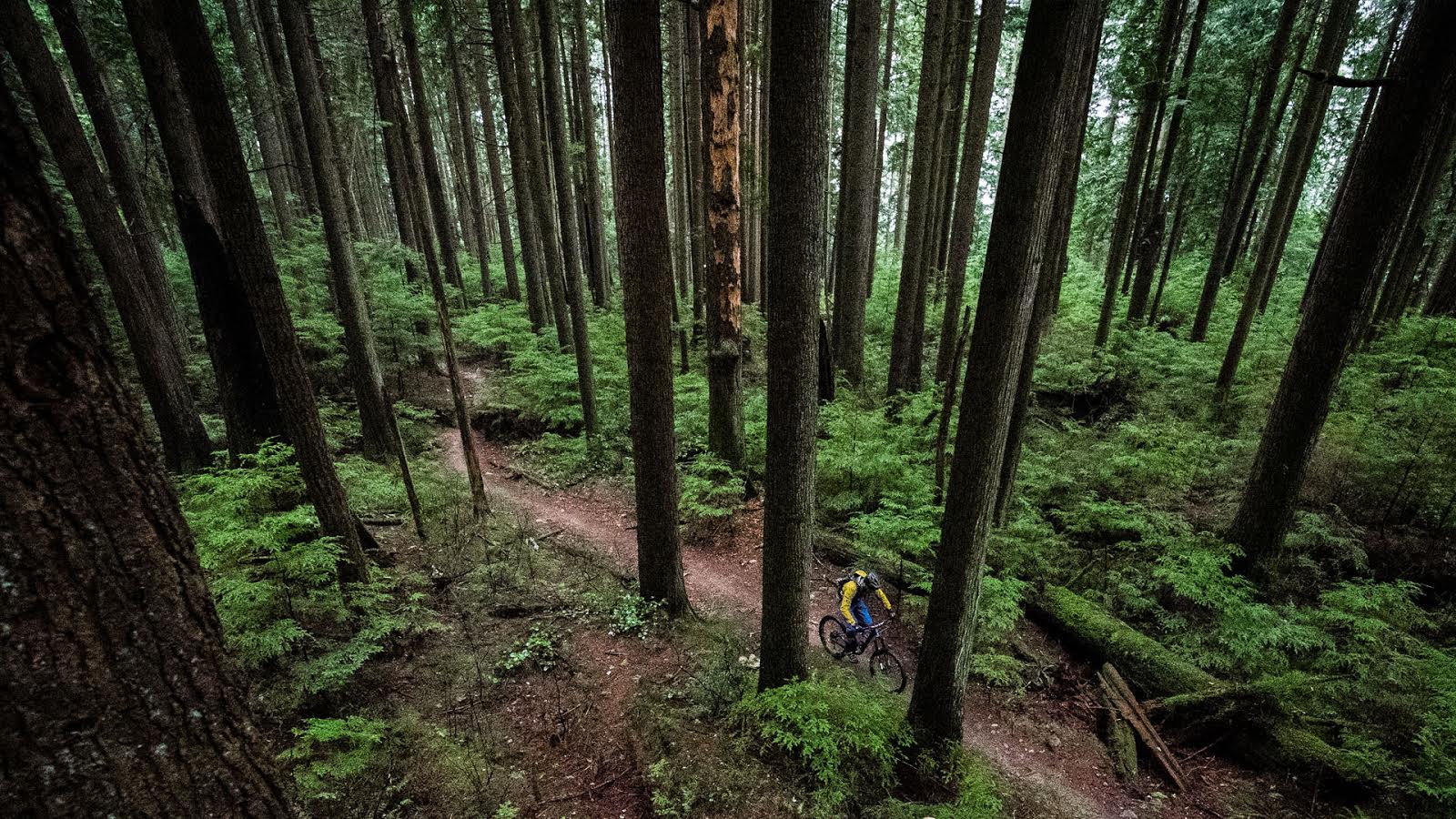 World Affairs Part IV
Facebook updates inform me that around Vancouver right now that it is still rather cold and wet. So the following World Affairs may be as welcome as a hot fart in a cold waiting room but, hey, you always have the forum to right my wrongs…

  Coffee beans fresh from picking and going through the wash.
In early January I was invited to join the Jamaica Fat Tire Festival and, after thinking about whether to accept the offer for about, well, about as long as a gnat's dick, I had six weeks to get everything in line so I could make the trip. Juggling contracts, finances, flights and schedules, although a pain in the bum at times, was little sacrifice for what I knew was in store.

  Beans with husk removed and sitting on the roof to dry.
You see, I wasn't just looking forward to bathing in beautiful waterfalls, swimming in sea water that is warm enough to cook Ramen noodles, eating mouthwatering jerk chicken (served with plantain, peas and rice, festival, some ackee and saltfish), picking succulent fruit straight from the tree and seeing old friends. Not just all that. All of this is a given when you visit Jamaica because the whole island is like a cake tray loaded with slices of sweet goodness. The cherry on top for this visit was that I was going to be able to pay my respects to fallen friend Ken Klowak in the most appropriate manner possible – by taking pleasure in the trails he helped carve.

  Beans after selection sat in the warehouse where they will sit for months before being loaded up and sent overseas.

Ken Klowak may be a familiar face or name to many readers. He was a Canadian mountain biker responsible for creating trails all over the world, particularly in Blue Mountain resort out east. His work will be the lasting legacy that he left for many people to enjoy for years to come. Each of the many trails around the world he has carved out of the land has his smile and laugh in every part of them. Ken was an inspiration to all who rode bikes. Always happy to be on his bike, he did what he loved; riding mountain bikes and building trails. Ken was pretty quiet sometimes and then others his smile would beam brightly and his loud chuckle would break any ice. Ken's last months were spent on the paradise island of Jamaica and that's where I met him a year ago.

  Scotchies jerk centre. Smoking up a feast.

Since Ken's untimely exit from this life, it has been even more evident of the impact he had on so many people through his life. Which is why on the 25th February people from all over the globe congregated to celebrate his life with several days shralping the trails he helped create, drinking Red Stripe under waterfalls at the end of every trail and throwing the biggest party that the Jamaican Blue Mountains had ever seen.

  The stifling bureaucratic remnants that the colonial lords left behind still remain but aren't always intact.
For a number of us the journey to the Fat Tire Festival was to be preceded by five days of exploring the trails, sights and edible delights of much of the rest of the island as part of the whole. For those not in the know, the Fat Tire Fest has been run for eleven years now and, in the last six, has been run by two incredible chaps who put all their heart into creating the best week of riding and living I have been fortunate enough to experience. British born Appletons aficionado Andy Giles and American technical mastermind Johnathon Gosse are both long-term Jamaican residents who have a passion for having a great time and making sure they get to share those good times with people. And so the Jamaica Fat Tire Festival is the result of this desire. It is a week-long round trip of Jamaica, riding the lush green interior of the island by day and by evening ending up at the ocean again. There are few rules but the ones that there are result in the best time possible. Those rules are that everyone has to enjoy a drink at the end of the day, and Lycra, although not banned, is seriously frowned upon. 

  Marshall Paul above the bay dropping into Pressure Drop.

After five days of riding some of the most stunning trails (imagine five days of riding many one hour long descents through bamboo, grassland, bursting flowers and jungle before ending up on a beach where you are recharged with jerk chicken and icy beverages) around the north side of the island we pushed south deeper into the steep and leafy mountains of the island. Before visiting Jamaica the first time I imagined a blissful island floating upon the azure blue sea, mainly just sandy beaches ringing a small island of coconuts and hidden plantations. What I did not expect was for Jamaica to have such incredible mountains. As your plane descends towards the island it looks like the centre of Jamaica is lifting off from the sea, shooting high into the sky leaving behind a thick veil of land being dragged from the sea bed. More like a hand pushing up from underneath a soft jade tablecloth, the topography is left to form pleats which ripple into the sea. The highest peak in Jamaica is the Blue Mountain Peak at 7,405ft and the whole island appears as a cluster of sub peaks that support the highest one. The sides are steep and the valleys are narrow. The peaks are green all the way to their summits and the lush misty climate of the Blue Mountain area makes it prime for growing crops, the main one being coffee beans, which you Java Joe's might recognize as being some of the most finely appreciated and expensive coffee beans available. 

  Food is King.

And so it was to the Blue Mountains we pressed. After a drive up implausible, winding, pot-holed roads that mother nature tries to wash off her steep slopes each monsoon season, we arrived at the Ken Klowak Memorial site. Bikes were unloaded, pads strapped on, greetings, welcomes and welcome homes were made and the large crew of celebrants mingled. Eventually we dropped in from around 6,500ft and before us lay hours upon hours of memories of and tributes to Ken. We all hooted and hollered the whole way down the first time, sweat running, heart pounding, thighs tingling and jaw numb from smiling so hard. Over the next two days we rode as much as we could because it was all so simply remarkable but eventually I think we all took our own personal quiet time to remember Ken. 

  Roots.
Some people may recognize that I have been wearing Rasta banded socks for a while now. I started wearing these as a memorial to Ken last summer so that a memory of him would accompany me on every ride I went on. Even though Ken wasn't Jamaican or Rasta, those three colours were an immediate key to remembering Ken as I knew him. I had planned on taking a set of these socks and nailing them to a tree that myself and Ken had walked passed many times when we were building the last trail before he passed away. It was supposed to be a grand gesture of hanging up my socks in his memory. However, I decided whilst I was there that like Ken's trails, life goes on, and so should my socks. I won't necessarily wear them every ride now because I know Ken has appreciated my smelly footed gesture but those red, green, and gold bands, like Ken's memory will make an appearance from time to time. 

  Kids go bananas for bikes.

And just so the ladies know, I have many sets of the same sock and not just one set of cardboard tough socks that have been on a ten-month repeat cycle. I'm clean, I'm hygienic, and I love long walks on the beach.

  Ride break for a cool beverage just below Mango Valley.
---
I cannot recommend the Jamaica Fat Tire Festival enough. It takes place in late February each year and once you have bought your flight and paid the fee everything is laid on for your enjoyment. Andy Giles and Johnathon Gosse run the show these days and a mighty good job of it they do too. Laid back and easy going on the surface, these guys have hustled to make sure everything is in order for the best week of your life. To contact them go to the
SMORBA website
.
I recommend a 6 inch trail bike with single ring and adjustable seatpost for the trails there. Most of the riding is what I can only refer to as 'down-country'. You are generally shuttled to a high point and then you wind down and around the mountains till you hit the barbecue and cool box. A downhill bike would not be enjoyable on the pedaling bits but most of the trail is downhill for a long way. Take spare brake pads or have a new set fitted before you leave.
---
If anyone else would like to share a memory of Ken – or talk about the Jamaica Fat Tire Fest  this is the place…