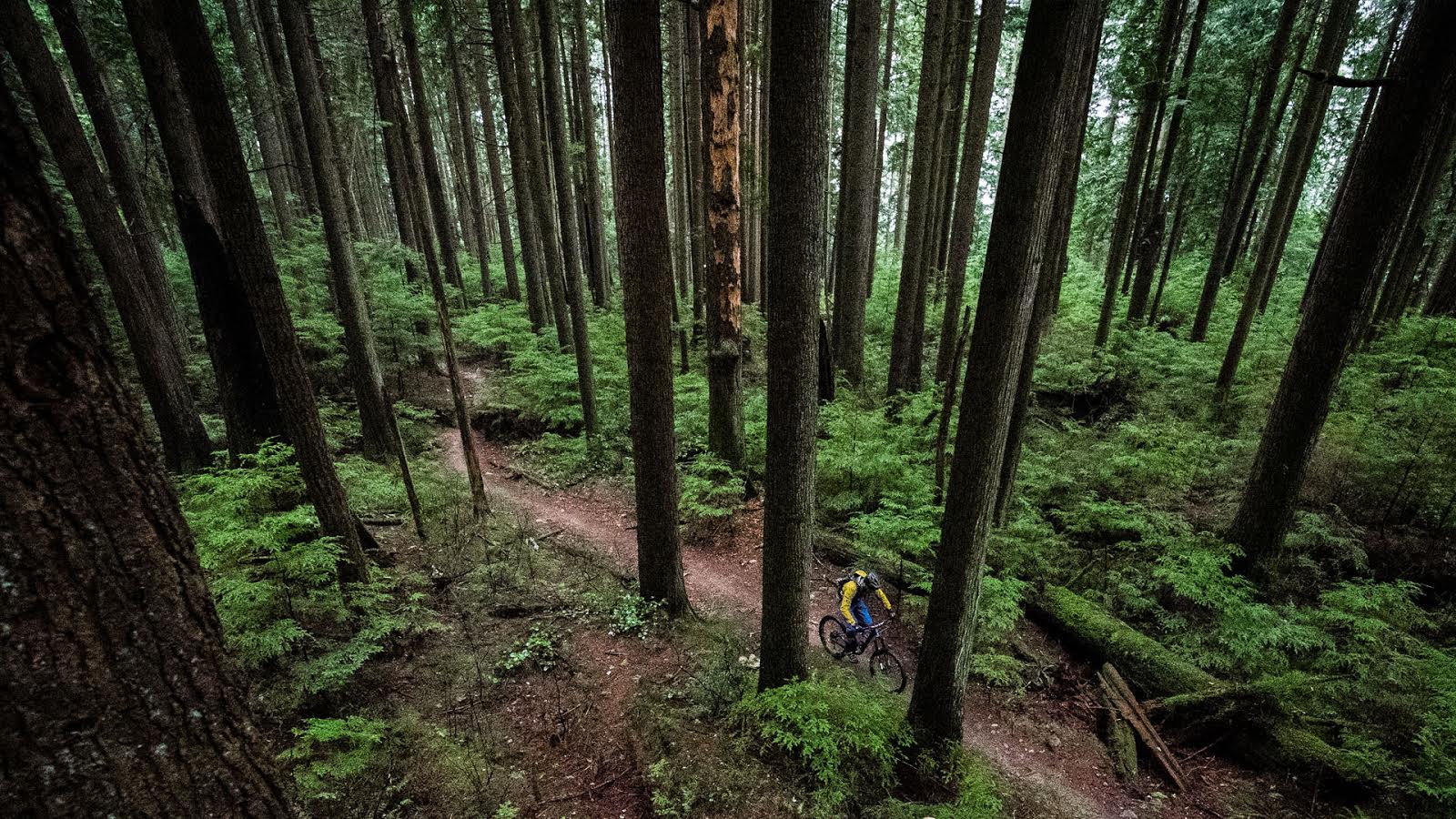 AIRprentice: A Man for All Seasons
Wrangle the Chute is a 2 day western themed big mountain ski competition with a twist. Hosted at Kicking Horse Mountain Resort, the two main sponsors of the event are Wrangle and Red Bull. Not only is it a big mountain comp but there is also a park jump and an athlete powered bronco at the bottom!
I caught wind of the event from my older brother Jesse. He mentioned it on the phone a couple times and ended up sending me an invitation to it via email. After emailing the events coordinator and getting the thumbs up, it was all up to getting a ride to Golden. The only people I knew that were going was the Lazy Crew. Fortunately they managed to squeeze me in. The Lazy crew is an awesome group of friends that I met through working at Whitewater.
The trip started off with a long drive to Golden to a cabin that my dad's friend let us stay at for the night. We showed up late and didn't know what to expect but we were stoked when we arrived Thursday night. It was this awesome quirky cabin with little paths everywhere leading to some other shacks and huts and a hot tub as well! It was a nice way to start the trip for sure.

When he can't ride the dirt, Matt goes big on the slopes.
Friday was registration and the comp was on Saturday and Sunday. The way it worked was each competitor got two runs–one on Saturday and one on Sunday. The big mountain venue was closed and had been for roughly a week.  Therefore, only visual inspection of the course was allowed. In the run you picked your way down CPR ridge and funneled into a thirty foot gap jump at the bottom of the ridge. After the jump you had to take of your skis/board and ride a bucking bronco that is powered by the previous 4 athletes. The bronco was just a barrel dressed up as a horse suspended by four ropes between two snow cats. Scores were judged out of 30 points for the big mountain section, 15 points for the jump and 5 points for riding the bull. Ya follow me?
So Friday we got to hit the jump a few times and scope the venue out a bit but we mostly just shredded the hill with the Lazy Crew. Saturday Morning we got to hit the jump a couple more times before we had to be at the top of the ridge ready to drop in. My run on Saturday was pretty cool. I started the run off with the cool hip double drop that I scoped out that no one else had seen. The drop sent me into a chute with some time to do a few turns before hitting this sketchy wind drift jump that I managed to land a sketchy 360 off of before skiing into the jump to do a lincon loop and just make tranny to ski up to the bull kick off my skis and last for maybe 6 seconds on the bronco. My day one score ended up putting me into fourth place over all.
Here's a highlight video of the event. Check out my winning run at the end.
Friday and Saturday night we stayed at Mary's motel in Golden and enjoyed their hot tub and sauna. Sunday was the big day. I got to go fourth last so I had some more time to scope a line and watch other rider's lines and what not. I knew that if I wanted to up my score from yesterday I would have to go bigger and find a line that no one has done yet. I could see this one shelf that ran diagonal across a very exposed section of the ridge. I could see that there was snow along the whole shelf but how much? How steep is it in spots? Is there anything beneath the snow that could potentially grab me and send me tumbling off a hundred foot cliff?
When the time came I dropped in my line and followed my landmarks that I had scoped earlier from the bottom. Around that rock, between the big trees and the cliff, across the channel of doom. Stop. See if you can see landing, scope take off. Ski around dead little tree pick up speed. Hit tiny lip. 360 over the chute to the fan, land and dodge big tree. If I can do that I will survive. I managed to pull it all together and hit the jump at the end with just enough speed to claim the line once more with a big rockstar air. After kicking off the skis I managed to ride the bull long enough for me to yell "IS THAT ALL YOU GOT BULL?" and need six people to get me off.

Matt Montadon riding the "bull" after his first place run.
And that's how I won Wrangle the Chute. I ended up beating Daryl Tredway by 2 points to take the lead. Two of the crew Chris Shook and Davis Fultz got first and second in the snowboard category.

Matt stands tall at the top of the podium. I wouldn't be surprised if he makes it back on top this summer.
After the awards and the bar, me and the Lazy crew bought a pitcher and some nachos. We drove our way back to Nelson with some wine, some wrangler gear and a nice big thousand dollar plastic cheque. We even had time while waiting for the ferry to get the boots on and hike some lines into the parking lot. Haha, skiing is awesome!
All in all it was an awesome weekend. Lots of skiing and partying, good music and friends. It was a super fun competition and I am glad I had my brother and the Lazy Crew to show me the ropes.
To finish off, here's one last video of my first place run:
---
Matt oozes talent. I sense big things for him this season on the bike. Congratulate him on his big win over here…