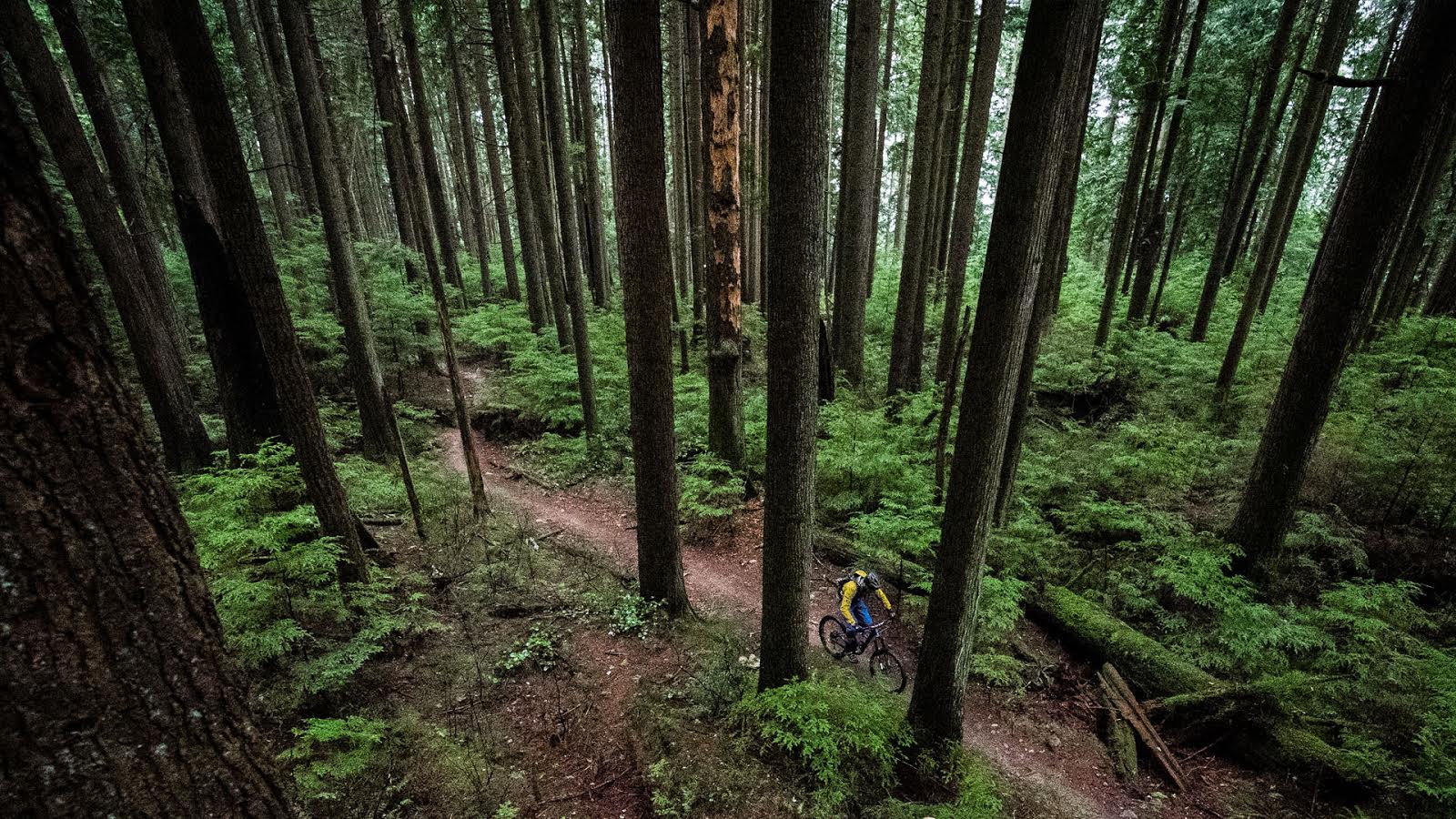 Race Face shuts its doors
Friday, March 11 2011 was a sad day for the bike industry: Vancouver-based component and armor maker Race Face shut its doors.
Details on exactly what happened or why are unclear at this point, but the basics are pretty straightforward. Race Face had been in receivership [a process where a company is in financial difficulty with its creditors, and control of its assets and/or operations are put in the hands of a third party whose job is to sort out the financial mess] for some time.
The receiver decided to shut down the business and lay off virtually the entire workforce. From what I've been able to piece together, that information went out to staff on Thursday and the "news" became public on Friday. I heard the first rumblings on Facebook, in a status update from someone in the bike industry. There was nothing from Race Face on its web site, but word started spreading across the interweb during the day.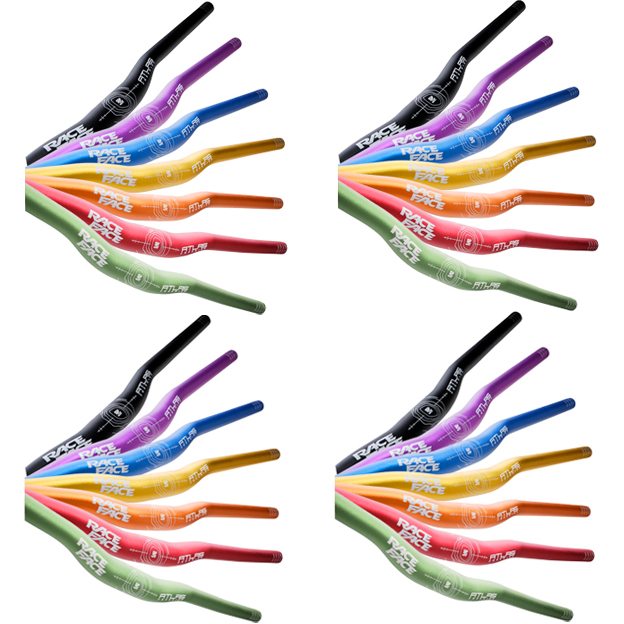 Rainbow-colored bars were only one thing Race Face did over the years, but boy, were they awesome.
The most official thing that I was able to find was a posting from John Pentecost, the marketing communications manager for protection and components and product manager for protection. John joined Race Face in August 2010 after the company's former marketing manager, Julian Coffey, went to Pinkbike.
John posted something on the Ridemonkey forums on Friday afternoon in response to a thread asking about Race Face's future. His comments were pretty clear: "we've been told the company is going to be liquidated, and 90% of us are unemployed as of next week. They'll keep a few people on to assist with the liquidation."
Word is that a few people – a very few people – knew that there was a good chance that this would happen, but most of the staff had no idea. The company was even hiring people up until a few weeks ago.
It's an unfortunate chapter in the story of a brand that has been part of the mountain bike scene for nearly two decades. Race Face originally started as a Rocky Mountain Bikes house brand, but split off in the early 1990s with its own line of bars, stems, cranks and chainrings.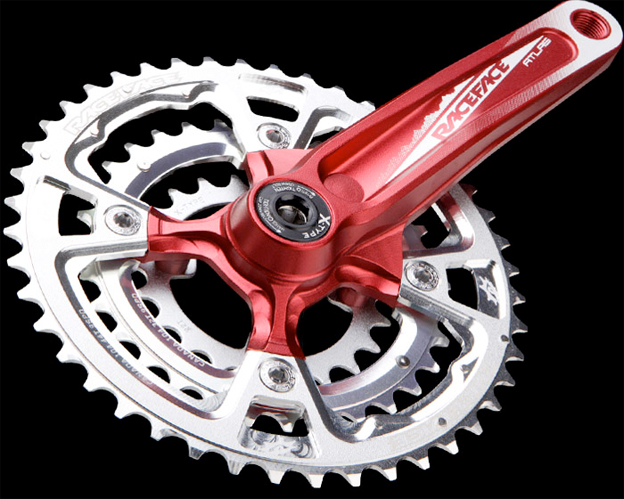 Cranks were always a Race Face staple. My first set of after-market cranks were a set of square tapered Race Face Turbine LP cranks that I bought in 1997. I had them until about a year ago, when I installed them on a bike I was selling.
Over the next two decades, Race Face pushed hard to become the premier aftermarket component maker and in many regards, the company succeeded. Cross country parts, downhill parts, and in recent years all-mountain and road parts, from Race Face were spread across the cycling landscape. They were the components of choice for discerning riders who weren't afraid to pay for quality. There were a few exceptions to that (bottom brackets being the big one), but for the most part, Race Face components were strong, durable and aesthetically appealing.
The brand grew fairly steadily between the '90s and the mid- to late the 2000s, thanks in part to Race Face getting a slice of the original equipment manufacturer (OEM) market and increased offerings for the burgeoning all-mountain market. Race Face also expanded when it acquired Roach protective clothing in 2005, and started turning out protective gear under the Roach / Race Face label. Many high-profile riders were on the Race Face team, including Paul Basagotia, Darren Berrecloth and Wade Simmons, to name a small few. Everything was looking good for the company, but apparently there were some fairly significant problems behind the scenes. And it all came crashing to the ground this past week.

Race Face rider Paul Bas was one of many good ambassadors for the brand.
Why the company went into receivership is open to speculation at this point but several things could have played a part, including: the high cost of manufacturing components in Canada versus Asia, the overall effect of the recession on the bike business (people buy necessities rather than luxury items when the economy is tight), the cost of athlete sponsorships for high-profile riders, operational or cashflow management problems, the strong Canadian dollar versus the US dollar and even losing a large share of its OEM business when Giant drastically cut back on Race Face parts in favor of its own house brand and Shimano parts. Who knows – maybe it was a little bit of everything.
What happens next remains to be seen, but if a liquidation does go ahead, the receiver will likely sell as many Race Face assets as possible to recover money and pay down the company's debt. That may include the CNC machinery used to make cranks, stems and chainrings, product inventory, any real estate the company owns and any other assets than can be turned into cash. The receiver probably has an idea of when and how that will happen, but chances are it will pass right by the average mountain biker. Local bike shops will not be flooded with cheap Race Face parts. The liquidator will want a quick sale, which could mean an auction for large groups of items or even the entire inventory to someone like an online retailer.
The receiver could theoretically sell the entire business, including the inventory, but that's a bit of a long shot. The buyer would likely have to take over Race Face's debt, and that would be unappealing to most companies given the current state of the economy and bike business. The one exception to that rule would be a company that saw value in the Race Face brand and believed it could restructure the business in such a way that it became profitable. That would mean taking all component manufacturing offshore, cutting back on sponsorship, dropping lines or entire product groups that weren't profitable and drastically streamlining operations.
And that's reminiscent of another Vancouver component maker that went under: Syncros. Back in the day, Syncros was the other high-end, highly sought after name in mountain bike components.
Syncros went bankrupt in 1999 and was bought a couple of years later by GT Bicycles' parent company, Pacific Cycles. It languished for many years, lost a lot of prestige, and became a house brand for GT. Syncros was eventually purchased by Ritchey Design, the company started by mountain bike pioneer Tom Ritchey, who saw an opportunity to make all-mountain and freeride parts under an established brand rather than trying to sell the idea that a company specializing in lightweight XC parts – Ritchey – could also make ultra-durable components. Syncros is back again as a free-standing component company, but the brand has lost a lot of the cachet it once had. And the parts aren't made in Vancouver.
I wouldn't be surprised to see something similar happen to Race Face, but you never know. Stay tuned to nsmb for more details on the situation as they become available.
In the meantime, all us here at nsmb would like to thank the people at Race Face that we've worked with over the years for their support, encouragement and enthusiasm. We've enjoyed riding and testing Race Face gear, but more than that, we've enjoyed working with you. Good luck to the entire Race Face team, and hopefully we'll see you on the trails before too long.
---
What was your favorite Race Face part? Did you have a set of square taper Turbine LP cranks like I did? Want to send your best wishes to the Race Face crew? Head over to the boards.