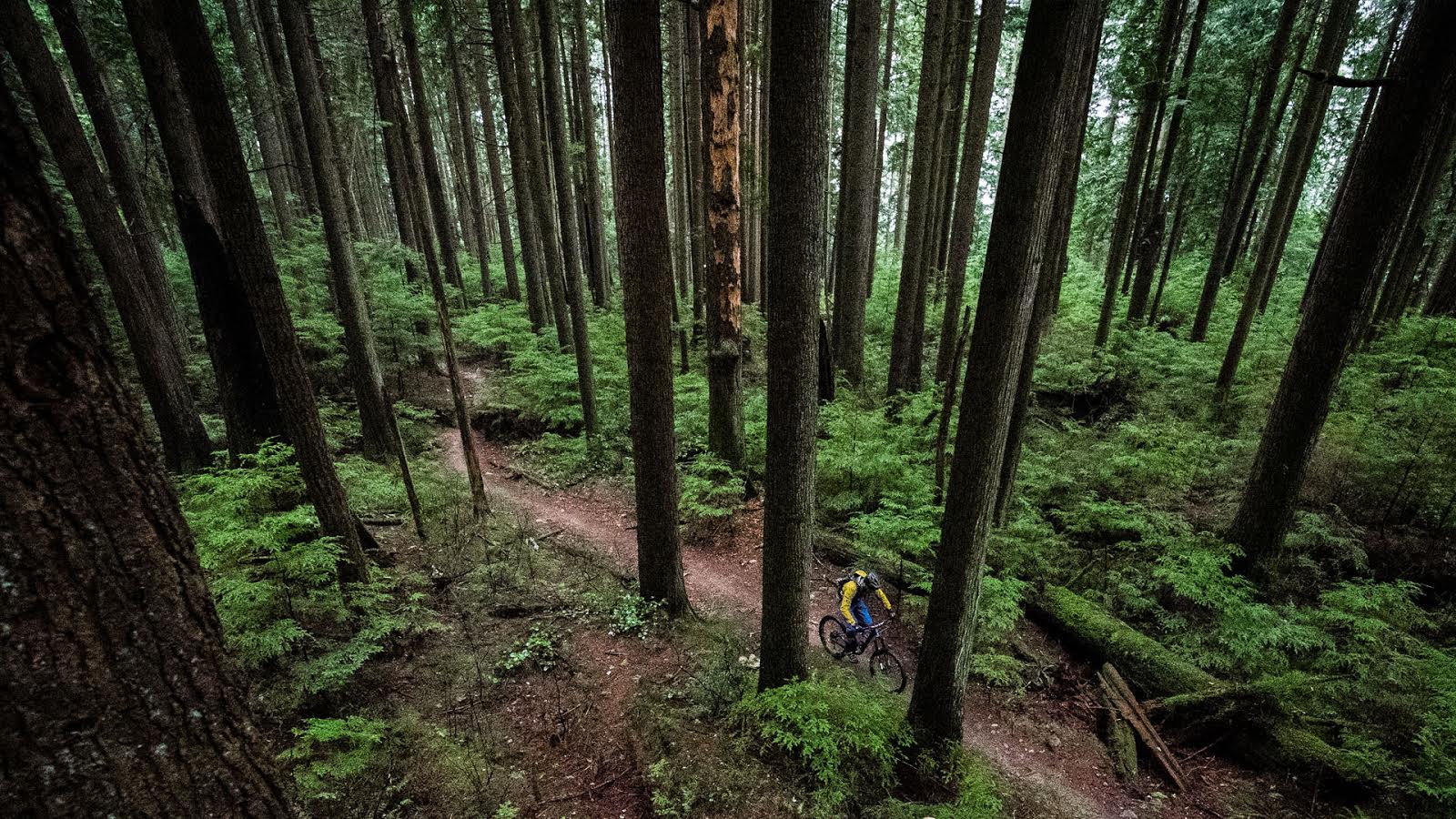 Just a Taste – Bike Check Vid
The contrast from Summer to Winter in Whistler is striking. Suddenly, as summer tourists start to become few and far between, almost overnight, there is nowhere in town to buy a gear cable, and the only bikes you see in the village are ten year old rusty beater bikes. The sport of mountain biking seems to recoil and cower in hibernation to make way for the snow circus. The absence of bikes, bike-minded people, and even bike shops, wreaks havoc in my mind, and has sent me into a spiral of triple personality winter schizophrenia. I work my way through the dark months while my three conflicting personalities battle it out,
1: The Die-hard; The guy who will do anything just to keep on riding bikes, no matter what the conditions, or how much effort it might be to get it done. The snow and the cold are an inconvenience, but a bad day on the bike is better than a good day doing anything else, right? The die-hard's life has been particularly difficult this winter, with Pemberton and Squamish receiving as much, and sometimes more, snow than Whistler over the last few months, leaving the Shore as his closest riding opportunity.
2: The Hermit:  The winter hater, the guy who hangs up his bike, and leaves it in the garage collecting dust. He goes into hibernation with his laptop, and sits out the winter months, checking the latest mountain bike news, killing hours on mountain bike forums, planning which shiny parts will grace next year's steed, and waiting for the devil's dandruff to thaw. He hasn't lost the love for mountain biking, in fact the endless hours watching bike movies and reading bike magazines get him super stoked for summer. However, a glance out of the window quickly bursts the sunny, dusty bubble that he is wrapped up in, and the thought of frost bitten extremities and cleaning his bike in the dark with a semi frozen hose pipe takes over, and the next ride is put back once again.
3: The Opportunist: It's Canada, and it's winter. Of course there is snow everywhere! This guy embraces the winter, making the most of the snow, trading wheels for planks when the snow blankets the trails, and feeds the desire to fly through the trees using a different medium. Thoughts of bikes are filed at the back of the mind when the rides are not feasible, and winter is welcomed with open arms. When the snow melts, he will ride. Until then, why not make the most of the powder?!
For the last few months I have been drifting between these states of mind, often blurring the edges in between. But however much snow is on the ground, I can't help but get excited about summer every time I jump back on the bike and start turning the pedals. I am stoked to be part of the NSMB team as we move into 2011, and I hope I can perform to the level that my new bike will be expecting of me…
---
Paul Stevens continually (with the help of Mike Goldstein) to exceed our expectations. Which winter bike personality are you? Do you like Paul's new bike? Sing it this way…