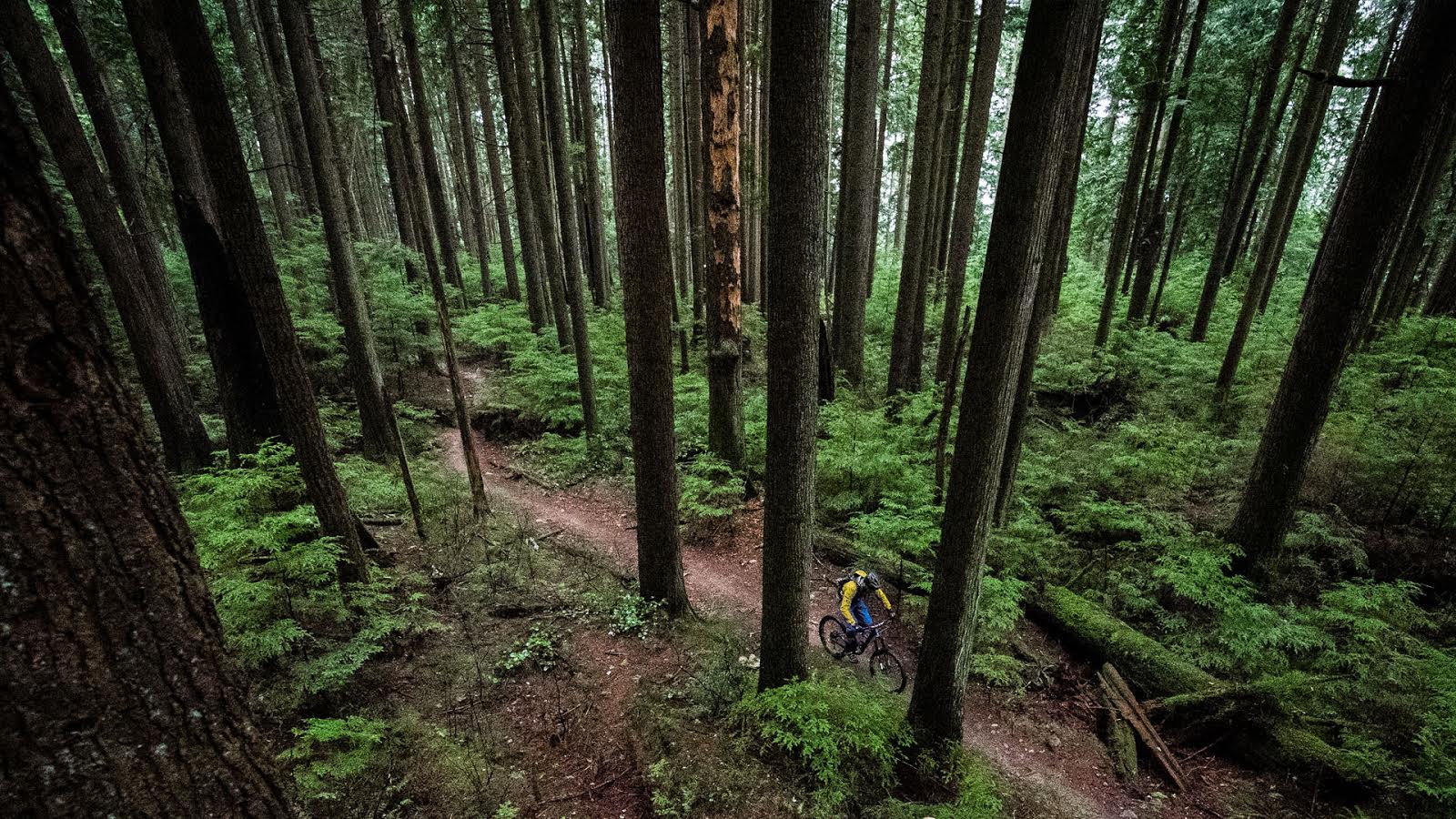 Darren Berrecloth
There may be something that scares Darren Berrecloth but I can't imagine what that is. The confidences he exudes on the bike doesn't seem to leave him when he's out of the saddle. Despite injury and a long list of young rubber-boned talents chasing him, the Claw's status as one of the best freeride athletes ever has not been challenged. When he went in to emergency at Whistler after a massive bail in the Crankworx slopestyle it seemed his year was over. Instead, just seven weeks later, he was standing on both the FMB and Rampage podiums. Malcolm McLaws caught up with the pride of Parksville B.C. to get some persective on 2010 and a wee look ahead.
---

  Darren and Richie sporting matching frosted tips early in Darren's career.
1) Hey Darren. How about a rundown on last year from your perspective.
2010 was fun, I was feeling good on the bike again after some injuries in the previous years. Regarding highlights, well I'd definitely say Rampage was one of the funnest events of the year and Crankworx was bitter sweet for me. Since I won the best trick, then had at least a podium run in my hands on my first run and stunned it and crashed.

  The spin that started it all. Darren's huge spin off the road gap at Crankworx in 2006 left spectator's riders and judges gobsmacked. In the judges' eyes it wasn't enough for the win – but many of us disagreed.
2) You built a new crib at Qualicum Beach on Vancouver island, what's it like? Got a full DJ setup happening yet?
Yah I finally was able to afford a house close to town. I got it designed by a friend and a local builder here in the area Randy Marsden from Glazier developments built the home. The house is epic, super open concept with a big garage and a man cave. I was also hooked up big time from the boys at Madman Mckay's in nanaimo.  They wired the entire house in sound which is deadly if you like to rock out. For the yard I am building trails and a pump track along with a pond to learn tricks in.

  Railing the SRAM wall ride at Crankworx 2007.
3) When you aren't riding bikes what do you enjoy doing for fun and where?
Well I love the outdoors and for some reason I can never get enough. I guess you could say I am a adventure junkie lol! In the winter I steelhead fish, snowmobile, snowboard, ski, build trail, and surf. In the summer I love to wakeboard, ride bikes go fishing and anything that involves the outdoors.

  A huge seatgrab (maybe it was an Indian Air as well?) off the Kokanee Kicker at Crankworx 2008.

4) You headed to the Gobi Desert in China to shoot for " Where the Trail Ends." What can you tell us about that experience?
Ya it was an epic trip. Myself Sorge and Doerfling went there last summer and sweated it out in 46 Celsius temps hiking the big mountain lines that we all were craving to shred. Shooting that far in the middle of nowhere has a ton of challenges such as medical treatment, lodging and food, its just so different filming in third world countries where you and your team have to be fully self sufficient. I am not sure when the film is to be released but I am sure it wont be too long.
  


  Xing it up huge with gobs of style.
5) You're bringing the Bearclaw Invitational back after a few years. You stoked on this ? How and when is it happening?
I am super pumped on bringing my event back, I feel its a good time to revamp the contest scene with a deadly course and laid back atmosphere.  I am building the course as soon as the snow melts up on mt washington and me and my crew will get-er done Island style. The event will go down on August 6th. It will be a gold level event so expect to see all the boys there. For the invite list, expect it to be the top riders from the fmb world and then whoever I feel is shredding hard.

  Darren's 08 event was a rainfest but the after party was rockin!

6) I talked to you at Crankworx this past summer about the course. What needs to change to make it better but safer? Are you involved with the design for 2011?
The course just needed a little bit of tweaking here and there. This year Red Bull is sponsoring the event and determined to make the sickest course ever. We had a meeting with several of the riders a few weeks ago and came up with a really good design for the course that will be fun flowy and challenging.

  This spin was off the SRAM drop at Crankworx 09.
7) There were alot of injuries @ Crankworx comp, You , Brandon and Paul B. What happened to you and how did you get ready for Rampage two months later?
Ya it was a bit unfortunate that a few of us went down like that. I ended up going too fast for the final stunt and landed a little deep and over rotated, I broke two bones in my hand since I was still holding on to my bars when I crashed. The hand doctor here on the island told me I would ride again in 2 and a half months and he said I was out to lunch to think I could ride a contest in 7 weeks. I told him to get bent and I was pushing through the scar tissue at 3 weeks and riding at 5. Take that stupid doctor.

  This is becoming a habit. Darren's three off the Kokanee kicker at Crankworx 2009.
8) When I saw you at Rampage you had decided to go with your line from 2008, why was that? How did that work out for you?
Ya I rolled in there and saw the slopestyle course on the other side and just was kinda disgusted with that since we ride slopestyle courses all year long with perfect takeoffs and buff landings. I felt and still feel that rampage is about expressing what excites you, Then the building of a line I take it as a bit of a open canvas where I get to paint my masterpiece.

  The big cheque brings a smile to Darren's face for his win in the second round of the Trick Showdown in 2010 at Crankworx.
9) What crazy riding impressed you at Red Bull Rampage besides your recovery at the start of your 2nd run? Which was wicked by the way!
I thought it was awesome to see the excitement for the event from all the spectators and industry alike. I was also pumped to see the overall level of the field, everyone was shredding.

  Richie and Darren together again at Rampage 2010.

10) You finished 3rd at Rampage and 3rd on the first FMB tour. What's ahead for the Claw in 2011? Any film/video shoots or contests you can share? 
Yah same goes for this year as last year, just trying to get rad and travel the world searching for the epic terrain. As for stuff I am involved with, I will be continuing to film with freeride for Where the Trail Ends and also I will be doing some other film work for, well I'm not allowed to say so you better check out my blog at  iamspecialized.com to find out.
Thanks for taking some time with NSMB and good luck in 2011.

  Darren moto'ing his way to the Rampage podium in 2010 after the best recovery I have ever seen.
---
It sounds like we'll be having Red Bull slope style at Crankworx next year. That's some pretty big news dropped.  Tell us what you think about the life of the Claw here…