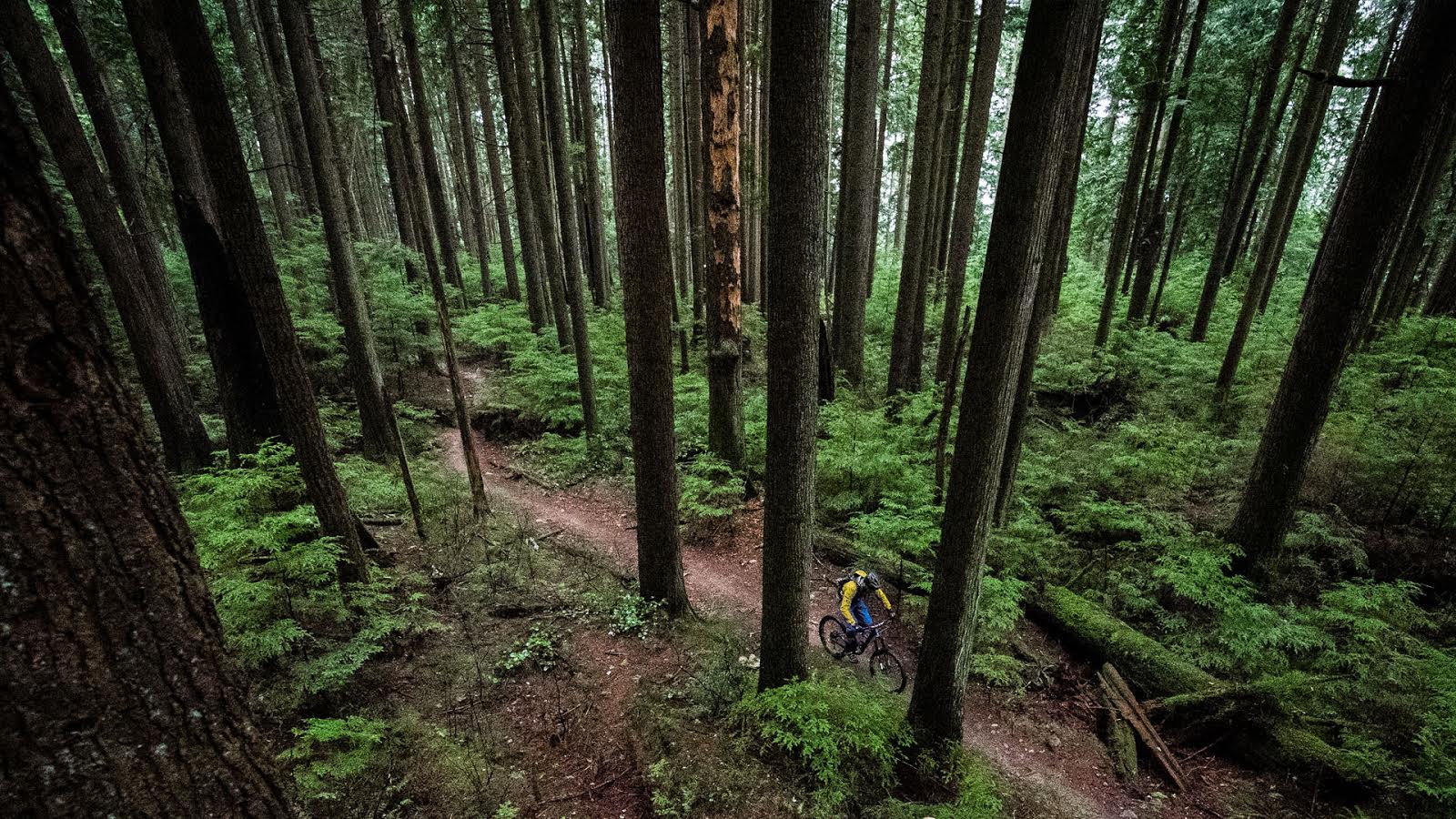 41mm and 28mm Carbon Wheels from Ibis
Welcome to the wide world of Ibis wheels and rims, what we refer to as The New Normal and The New Wide.

A wider rim delivers better sidewall support so you you can run lower pressures in your rubber. Lower pressures do several beneficial things, including increasing the contact patch, which results in better traction. Tires mounted on wider rims don't burp as easily. Running lower pressures on varied terrain actually reduces rolling resistance. Wider rims are stronger and stiffer. With increased traction comes increased braking control.
If you look at nearly all other vehicles, the ratio of inner rim width to outer tire width is anywhere from 1.2:1 to 1.5:1.
Here are a few examples:
Road bike 1.2: 1
Motorcycle 1.3-1.5:1
Car 1.3:1
Mountain bike 3:1
So you can see that current mountain bike rims are the complete outlier, everyone else is going about this very differently.
Wide rims were present on the earliest mountain bikes. They rode well, really well in fact. Their downside was that they were heavy, and not strong enough. With recent advancements in carbon fiber and tubeless technologies, we're now able to bring back the advantages of wide rims with none of the downsides.
The
 is a 29er rim with 28mm width that delivers enhanced tire stability and high strength at low weight.
The

 and

 are 27.5 and 29er rims with monster 41mm widths that deliver super tire stability even with large tires at low pressure.
The

 and
 are available as optional upgrades on the Mojo HDR 650b and Ripley 29 now, the

 is scheduled as an option for the Ripley beginning next month.
We anticipate that these wheels will be available in the aftermarket in June.

SRP: $1299.00 (pair)
External Width: 41mm
Internal Width: 35mm
Rim Weight: 475g
Wheelset Weight: 1650g (pair)

SRP: $1299.00 (pair)
External Width: 28mm
Internal Width: 22mm
Rim Weight: 375g
Wheelset Weight: 1580g (pair)

SRP: $1299.00 (pair)
External Width: 41mm
Internal Width: 35mm
Rim Weight: 490g
Wheelset Weight: 1770g (pair)
Some cool visuals in this video:
"You can't have too much traction."
– Ancient mountain bike proverb.
Ibis has the story, history, technical data, and lots more on their site HERE.
---
The new normal looks pretty sweet!