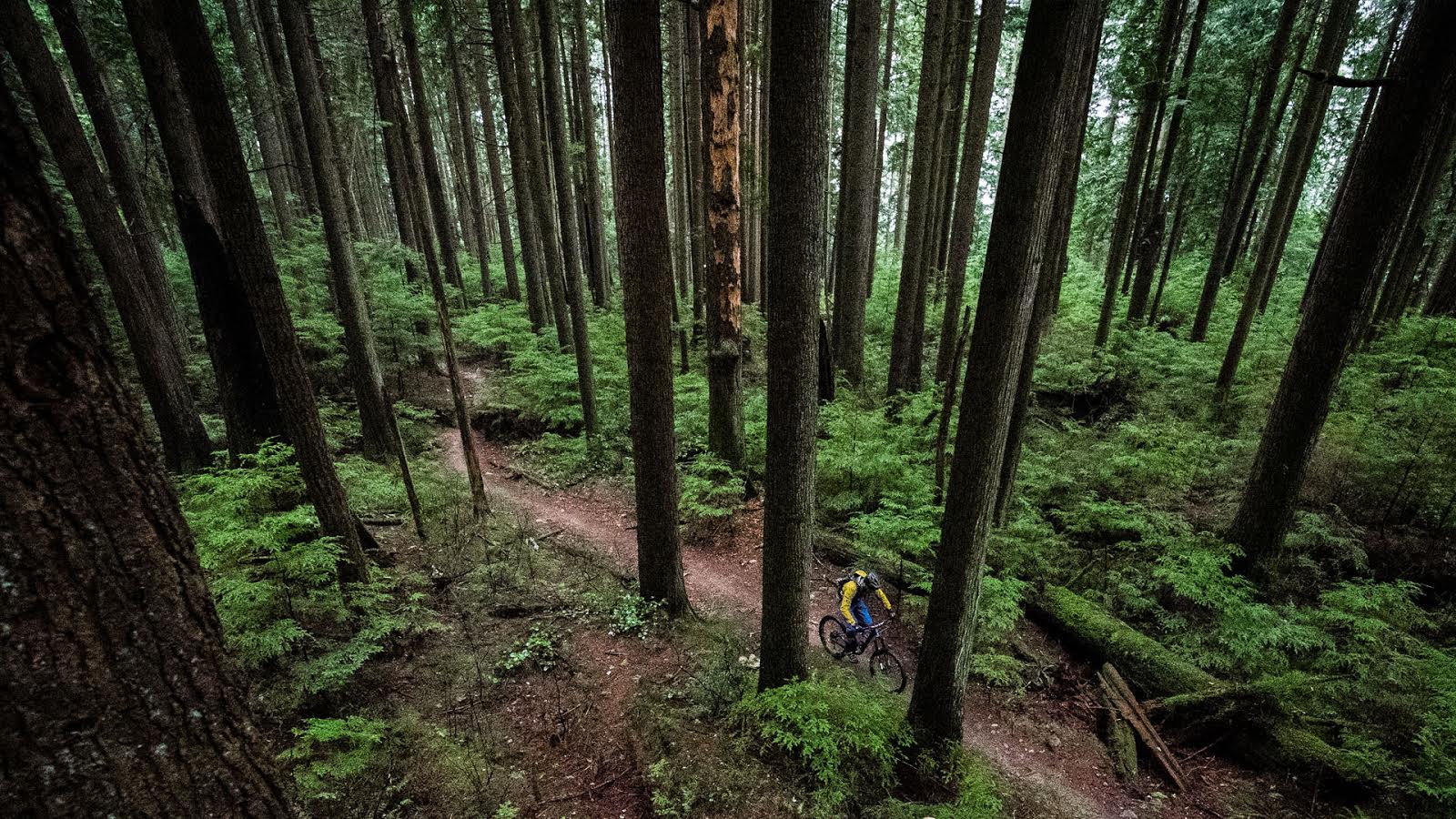 Melamed Ripping the Shore
The Plus-sized tire debate is not even close to decided. In fact, it isn't even a fair fight yet, since the tire and rim manufacturers haven't had enough time to get everything perfected yet. Maxxis' recent release of the Ikon+ and Rekon+ added a couple of contenders to the pile. I had a chance to ride them during testing of the Hightower (full review coming soon) and I'll share some thoughts then. I can tell you that as a rear tire in typical Shore conditions, Ikon+ is a little under-gunned on a lot of our trails. Jesse Melamed proves that wrong in the video below, however he's Jesse Melamed and I'm…not.
Maxxis sent us a bunch of information about their new tires. I posted some of it below, but let's face it, you're here for the video. While I don't doubt that pros like Melamed can have fun and find some benefits to Plus tires, I'm unsure of whether or not we'll see any contenders using chubby rubber on the EWS this year. Doesn't seem likely…yet.
Words below the line are from Maxxis.
---
Plus-sized tires aren't just for new riders looking for a little more control; savvy experts are using these new, larger mountain biking tires to push themselves to the absolute limit on a new breed of long-travel trail bikes optimized around the new plus bike tire standard. EWS rider Jesse Melamed demonstrates that very point by trying to find the limit of the new Maxxis 27.5×2.80 Rekon+ and Ikon+ tires on some classic technical North Shore single-track.
Riding Rocky Mountain's new Pipeline bike, Melamed puts Maxxis' new Ikon+ and Rekon+ tires through their paces. Both tires let him glide comfortably and speedily over chunky trail obstacles and offer increased traction and performance in order to go harder and faster down familiar trails. According to Jesse, "These tires are so much fun! I can get myself into all kinds of stupid situations and come out alive and unscathed."
Designed as a front and rear combo, the Rekon+ takes the lead as an aggressive trail tire with large enough knobs to push dirt around and find grip at the harder ground underneath.  The Ikon+ pulls from our best-selling XC tire and offers familiar speed and ease of pedaling while retaining taller cornering knobs to keep up with the additional grip of the Rekon+.
Weights start at 715g for the 27.5×2.80 tires, using optional high-thread count 120 TPI construction in order to provide a high-volume casing – without the weight you would expect from such a large tire.  In order to maintain our reputation for having the most reliable and best performing tires on the market, we've made these tires available with EXO protection and 3C triple rubber compounds.  Both tires are also available for immediate purchase at Maxxis.com and will be available at your local bike shop in coming weeks.
Maxxis is confident that both the Ikon+ and the Rekon+ will be popular with plus-bike riders looking for more aggressive tires, who will soon have an even wider range of choices: Maxxis will introduce plus-sized versions of the Minion DHF, Minion DHR II and High Roller II by late summer. "We think these new plus tires have it all, with the comfort and grip that a new rider needs, and that an experienced rider can take advantage of to get a faster, more fun ride," said Maxxis Marketing Specialist Bobby Brown. "We're excited about what these new products can do."
---
Rekon+ was capable as a front tire on the shore, but what we're really looking forward to trying are the plus-sized High Roller II and the Minions.