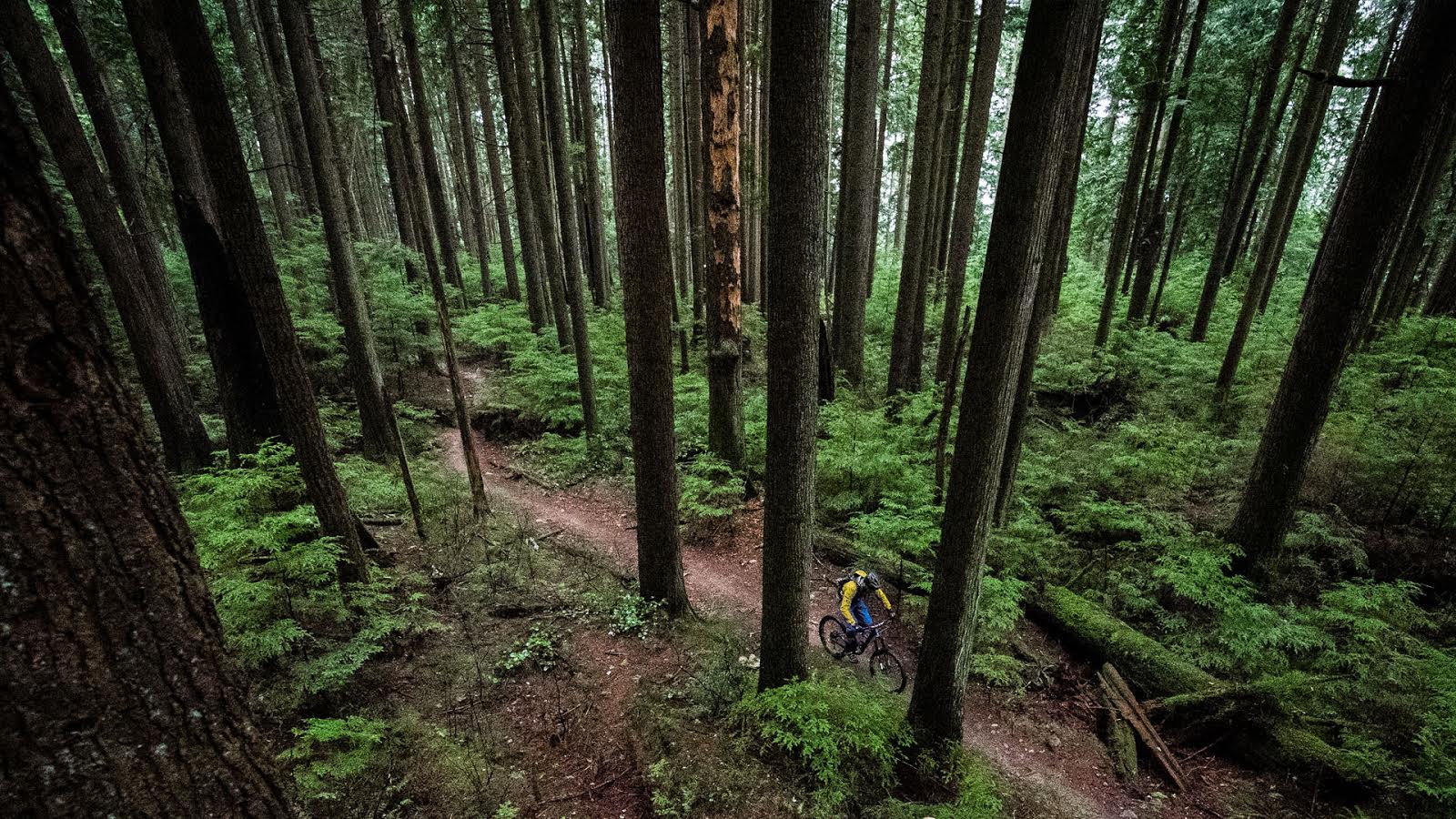 Curtis Robinson
1) Curtis 2010 was a breakout year for you. Tell us what stands out for you?
This was definitely a busy year for me. Shooting 10 Coastal Crew web edits with Dylan, and Kyle. Building lines for several riders in AntHill's new film 'Follow Me'. Sea Otter, coaching for Summer Gravity Camps, Crank Worx, Interbike, and finally Rampage. Every trip had there stand out points, I just hope to have another great year!

  Curtis tabling it out near his home on B.C.'s Sunshine Coast.
2) You've been a NSMB Team member in the past. How did that help you get to where you are today?
Yes I was, for two seasons actually. Within those two years I learned a lot. How to grow as a rider, mentally, and phisically. Work ethic is a big one, which is mandatory to reach my goal of riding at a professional level. Cam and the guys at NSMB definitely shed some knowledge and insight to help jump start my career. 

  The Coastal Crew: Dunkerton-Norbraten-Robinson and Callum Jelley checking their work.
3) You ride a Knolly Bike, a small local company stated by Noel Buckley. What type of owner is Noel and what's Knolly like to ride for?
Noel is a great guy. He builds some of the best bikes out there, and stands behind every one of them. We had a great season together, unfortunately I won't be with them next season. I have some big goals, and made the decision to work with someone else. Keep an eye out….

  You might recognize this one from the Crew's epic segment from Kranked 8 Revolve.
4) You've been said to have "Model" good looks! Does this help you in going fast, cause it sure seems to help Micayla Gatto and Steve Smith?
Haha oh man. I think the turning point for me was when I discovered that brakes really do slow you down.

  Curtis and Garrett Buehler chilling at the Red Bull Round Up.
5) Curtis your part of a 3-way, right? The Coastal crew is a 3 person team. You, Dylan Dunkerton and Kyle Norbraten ride and shoot together. What's this crew like to work with?
Well that doesn't sound very good now does it? Being able to work and ride with your best friends almost everyday is Definitely incredible. We all think a like and are always ready for a ride or adventure, it's as good as it gets.

  Curtis racing the dual at Crankworx 2009.
6) So the Coastal crew heads to Rampage. They have Dylan shooting and you have to qualify . How tough was that to do?
Pretty stressful really. Never been to Utah, having a camera on you at all times, and having Kenny talking non stop about how gnarly it is really made me nervous. I didn't get very much practice in, but managed to squeak into 10th spot.

  Curtis getting ready for his run from Ridge 3 at Rampage in 2010.
7) You qualify 10th and make the finals. Starting in the last group along with Mike Hopkins @ Ridge 3. Why Ridge 3 for your line, not many people picked that Ridge?
I had one day to figure out what I was going to do for Finals. Ridge 3 was the highest scoring ridge, and after Kinrade broke his leg in practice I asked him if I could work on and ride most of his line. He was nice enough to let me have a go. After a day of tuning and looking at everything a wind storm came into the venue and we were forced to run back to town. Finals morning, I had no practice. I managed to ride the step down Kinrade went down on and that's it. 

  Showing his buttery big mountain style.
8) The 2-hour weather delay for the finals second run must have been a bummer? Did this effect the way you rode or was it just the Utah terrain that eats rider up?
My first run was virtually a guinea pig run. I crashed near the end of my run, got up and tried to finish, going down super hard again. I made it across the line in one piece! The weather delay was not very fun. I wanted redemption and I thought I might have no choice but to take my first run standing. Second run, last man down the hill. I felt good but was too fast into a turn and I was head over heels flying into a boulder. Rampage was over.

  And going big on the double drop – and nailing it.
9) The Coastal Crew team is a major part of the Red Bull Rampage " The Evolution" DVD story. Was this set out by Freeride Entertainment before the event or just happened?
It was planned before we left, to capture the experience Kyle and I had going into our first Rampage. I didn't expect our story to have as much play as it did. So when the final edit was released we were all pretty excited about the outcome. It was cool to see how most riders had some sort of demon they were battling, and were forced to overcome. 

  Had it not been for one of Rampage's notorious bushes Curtis could have had a big result in Utah.
10) So Curtis what can we expect from you and the Coastal Crew for 2011? Any projects you'd care to share with us?
Expect big things. Nothing I am able to share at the moment. Aiming for another good season!
Curtis thanks for taking some time with NSMB and good luck in 2011
---
Any guesses about where Curtis will end up in 2011? Lay your bets here…